The Green Smoothie Recipe Contest was SO much fun!
THANK YOU to everyone who participated!! This was the HARDEST contest to judge because all the entries sounded delicious!
I got such a variety of GREAT recipes, and I wanted to share some of them with you here to inspire your own blends!
Contestants had to meet the following criteria: 
Creativity,
Balance (nutrients and greens to fruit), and
Presentation
…..for the PRIZE, a gorgeous Never, Never, Never Give Up tank top in burnout pink, supplied by one of my favorite people, Samya, creator of Firedaughter Clothing.
RUNNER-UPS:
There are some seriously cool combinations! From green tea to coffee, goji berries and pistachios, these smoothies were creative and fun! You can click any picture to see it larger!
Winner!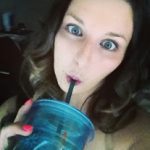 The winner is the lovely Lauren Lopez, with her creative, nutritious and well-balanced blend that she calls Goji-Cardomom Concoction Green Smoothie, and I can't wait to try this!
Lauren is a new mother, and happens to have a great blog called Newtritious Mom that you should definitely check out. Her tagline is "New Mom. New Food. New Life. On a journey to stay healthy in my mind and body."
She posts great recipes, is totally real about her journey, the struggles of juggling mom-hood and a busy life with a healthy lifestyle, and I love what she's about! I'm so glad she entered my contest so I could share her with you. You can find her on instagram @newtritiousmom
Go Lauren! Can't wait to see you rocking your Never Give Up tank top! Here is her awesome Recipe that won the contest!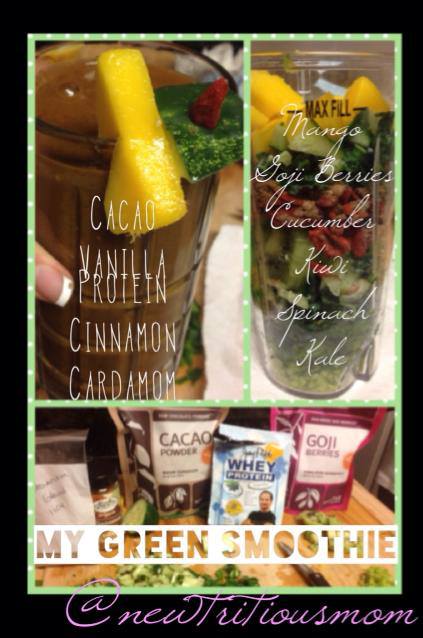 Let me know if you have any green smoothie questions, have a recipe suggestion, or want to just say hi!
Thanks again SO much to everyone who participated!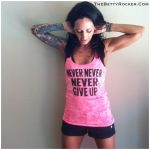 CHECK OUT Firedaughter Clothing on Etsy for some of my FAVORITE tank tops! Samya, the creator of Firedaughter literally took her business from her garage to Etsy to selling in her own store – I love her story, and I love to support her!
I have about 7 of her tops now that I've gotten over the past couple years, and they all hold up well and get so many compliments 🙂 Plus wearing a shirts that say things like "Goal Digger" and "Pretty Gritty" and "Witness the Fitness" make me happy!!