How to Beat Holiday Weight Gain, Manage Stress and Have the Best Holiday Season Ever…
Happy Holidays, Rockstar! This might sound kind of funny….
But I wanted to share a couple of strategies I use this time of year that not only allow me to feel great in my body after the holidays are over but ALSO to ENJOY MYSELF (highly important) through the entire season.

Whether you're traveling or you're staying home with family and friends, let's face it – our fitness routine can get totally thrown off!

Combine that with all the tempting snacks, foods, desserts, and holiday activities that have you out of your normal eating routine, you're looking at a recipe to pack on a good 5-10 pounds in a week.

Sure, you can burn that off with my 30-Day Challenge or any one of my premium workout plans– but wouldn't it be nice to get through the holidays without adding that extra weight at all?  

Here are my top 3 strategies to BEAT holiday weight gain, reduce stress, boost your immune system, and be TOTALLY ready to sail into the New Year LIKE A BOSS!
1. No-Exercise Exercise Strategies:

Park your car as far away from the store as you can so you have to walk; use the stairs instead of the elevators or escalators. 


Instigate games with kids and relatives that involve tag, crawling and rolling around, building blanket forts, and playing hide-and-seek.


Catch up with people you get to spend time with this holiday by going out for a walk – especially after eating (Researchers say that a post-meal stroll helps clear glucose from the bloodstream in part because more of it is taken up by the muscles).


Take the kids sledding – and pull the sled up the hill for them.  


Create an adventure game for the kids that requires everyone to trek around the neighborhood wearing backpacks (be sure to fill up a few water bottles to add drag to your pack). You could use this to deliver holiday cookies to the neighbors, set out on a scavenger hunt, or simply trek around getting photos of local landmarks.


2. Stress Busting Morning Affirmations & Gratitudes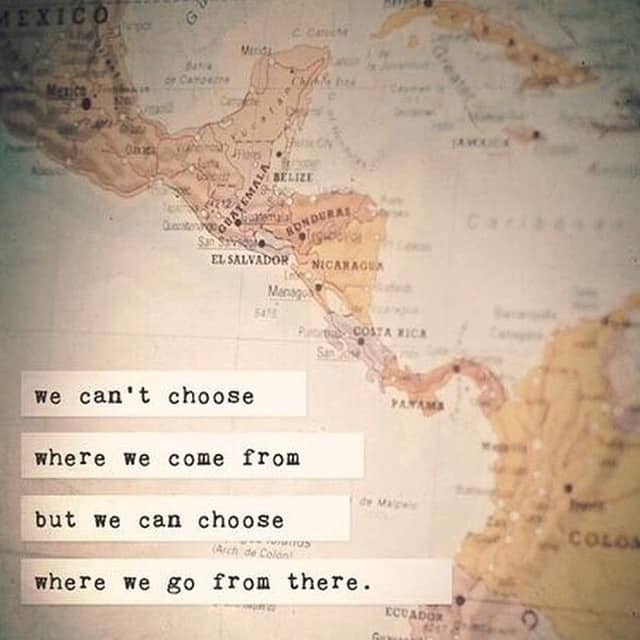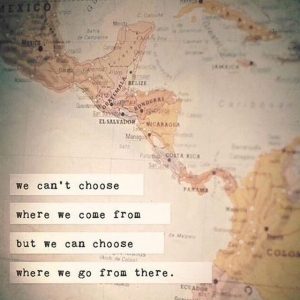 I find it extremely stressful going home for the holidays. So if I don't do something FIRST thing in the morning to actively own my mindset, I'll end up in reaction mode all day.

My strategy is to wake up and spend a few minutes going over my daily affirmation statements, which I encourage you to think about writing for yourself.

Just write 3-5 things that you want to cultivate about yourself, your beliefs, your dreams and goals...and say them to yourself when you wake up. Imagine yourself doing them, feeling them come true and just enjoy that moment.

Here are a couple examples: I am a patient and loving person. I am extremely successful. I take the time to connect with others and bring out their best.

Next, I do my gratitude burpees.

But on some days, I do a series of simple sun salutations. To simplify even further, you could stand up tall, fold over your feet coming into a stretch and then stand again, gently arching back to open your chest.

It's a great way to awaken your body and also set your mind with intention around what you're grateful for.

It will affect the way you interact with everyone around you. Feel free to repeat this exercise multiple times throughout the day as needed….and doing the forward fold and stand can be done even in the bathroom – if that's the only place you can be alone!

3. Eat or drink your daily greens.


It's not always easy to get your greens in when you're not home, or you're just running around like crazy.


But this is the time of year we want to keep our immune system extra strong, and if there's one thing you can control every day it's getting in a daily serving of greens.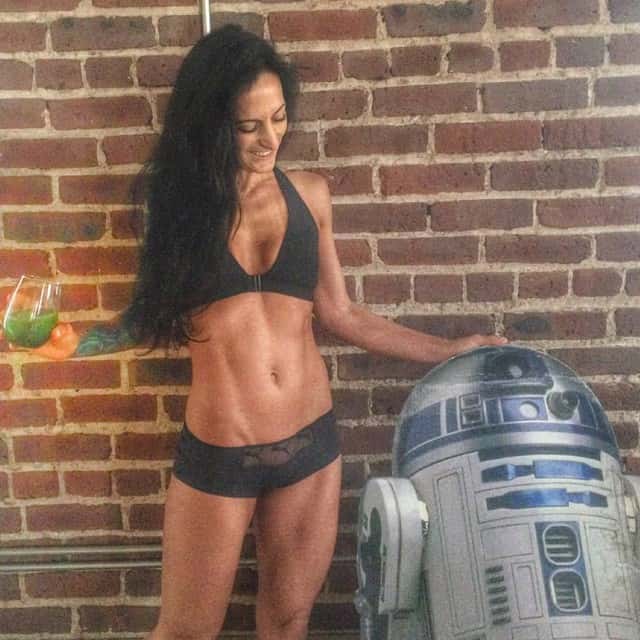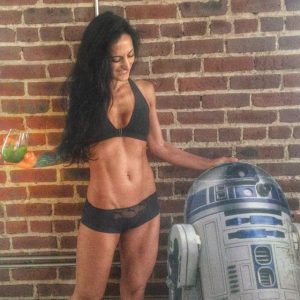 My solution when I travel is to always take my shaker cup and travel packets of Organifi so I can infuse my body with the massively healthy phytonutrients, vitamins, digestive enzymes, prebiotics and probiotics that will work together to aid my digestion and gastrointestinal function around all that holiday food.

Just like your green smoothies, Organifi greens are massively alkalizing, helping to balance out a lot of those highly acidic foods and cocktails you might be enjoying with your family and friends.

I love having travel packets because they're just so easy to take with me. YES, these taste awesome – in case you're wondering 🙂 I like to mix mine with coconut water, almond milk, or even just water – and I'll sometimes throw it in the blender with some fruit or chia seeds or even add a little protein powder to make a quick shake that my family is always like "Bree's so healthy," LOL.

I hope you have a wonderful holiday with your family – I just want you to know how much I care about your health and well-being, and I sincerely appreciate you being part of my Fit Fam!

Let me know how you use any of these little tips to make your holidays healthier and more fun!
---