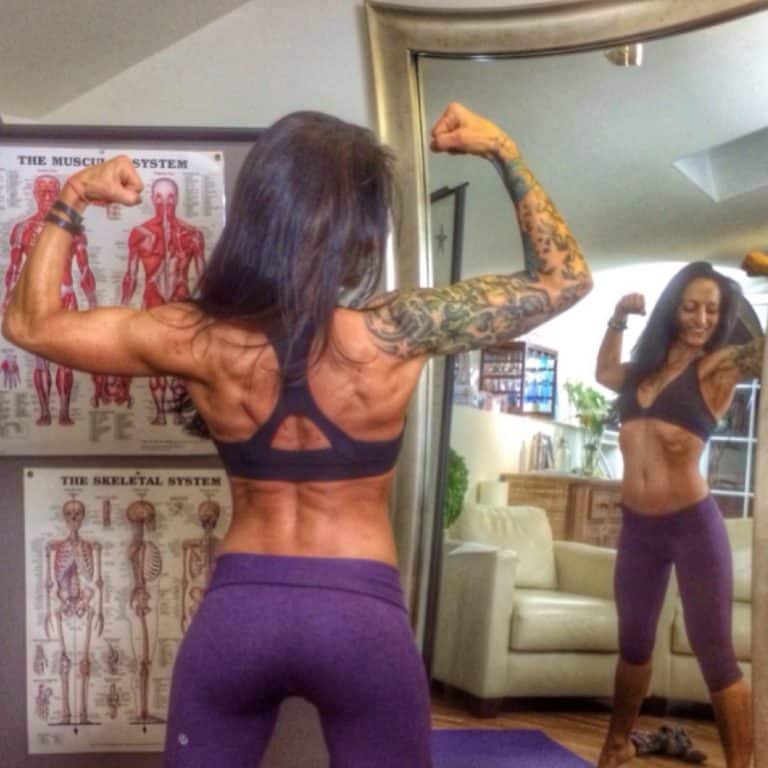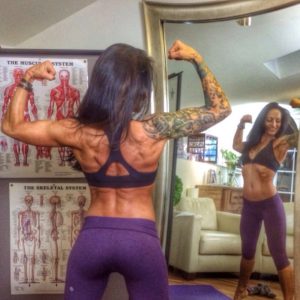 Thanks to all of your comments, questions and requests for more body weight moves, I've been making a series of videos that shows how to do 5 body weight exercises that isolate and train different parts of the body.
In the series so far, we've covered Glutes and Outer Thighs, Lower Abdominals and today we're going to target the inner thighs.
The inner thighs, or ADDuctor muscle group is a strong, supportive group of muscles that attach on the inside of our pubic bone (right at the top of our legs) and runs down to the inside of the knees.
Their job is adduction, which just means bringing a limb in towards the body. I always remembered this action in school because bringing the legs closer together is "adding" them together. Their compliment, or opposing muscle group is known as the ABductors, muscles that bring the limbs away from the body. Raising your leg out to the side is abduction, bringing it into the center is adduction.
The adductors in our legs, or inner thighs, have a very important stabilizing effect on the pelvis and knees, and when they become weak can contribute to pelvic rotation, knee pain and cause our knees to track incorrectly.
The same could be said of the abductor group, which is why it's so important to train our entire body, and to know about the different opposing muscle groups. Too much strength in one group and too little in the other puts pressure on our joints, and can pull us out of alignment, causing pain and making us more prone to injury.
In today's circuit, you've got 5 great moves that target your inner thighs.
They also recruit other leg muscles, and you can do this little circuit as a complete unit if you want – or add a couple of the moves to one of your existing workouts.
FORMAT: I recommend doing each one for 30 seconds if you're doing a circuit for time, or if you're doing it for reps do about 15-20 – with the exception of the first move that is a great warm-up that you can do for up to a minute.
1. Cross-In Jacks:
This is a lot like a regular jumping jack, but keep your hands crossing in front of you rather than going up overhead (you can try going overhead but I find I can keep the alternation with my feet better with my arms in front of me).
Stay light on your feet and jump your feet in and across one another, alternating the front foot as shown in the video.
If you lose your flow, just jump in place for a few beats and come back to it!
2. Single Leg Sumo Squat – toe up (each side)
Come into a sumo squat position, feet wide and knees in line with your toes. Keep your chest up and bend your right knee, keeping your left leg straight.
Lift your left toe up to the sky, and begin to squat up and down on your right side. Be mindful of your foot and knee alignment, you want them tracking together, and adjust your position as needed so your knee doesn't go past your toe.
Do the same amount on each leg.
3. Plie Squat Press
Use a wall for support. Bring your heels together, turning your toes out. Squat down and lift your heels. Adjust your feet so your heels touch, and toes are turned out.
Keep your back straight and your chest lifted and begin to bring your knees together and apart. Keep your weight back – don't let your chest start to come toward the ground. Really focus on engaging your inner thighs with each press.
Challenge yourself if you want by taking your hands off the wall!
4. Sumo Lift to Cross Knee
I do variations of this move all the time – it's super fun to kick and throw knees – and it's amazing for the shape and tone of your legs!
Come into that sumo squat position again, and begin to do a quick paced sumo squat with a knee lift. When you bring your knee up, cross it over in front of your body and return to start. Repeat on the other leg.
Be sure to land softly on your feet, and use your hands for balance.
5. Side Glides
It's time to get out your cardboard squares (or paper plates, or towels) again!
Stand up and put them under your feet. Bring your hands up under your chin for balance, and remember to keep your chest lifting as much as you can.
Slide your right foot out to the side and at the same time, bend your left knee. Keep your left knee in line with your left toe, and keep your weight back in your heel to protect your knee.
Alternate sides, gliding back and forth. Adjust your position and check your form regularly, as this is a dynamic move and it's easy to get out of balance.
The gliders really add an extra level of resistance that will totally burn that muscle!
Click to Play!
Exercises that target the inner thigh muscles are great for isolated strength training, but 
they won't uncover or display the sexy shape you want unless you're eating the
right foods.
Remember that when you eat the right nutrient-dense foods combined with high-intensity exercise and strength training (like these circuits), your body will easily burn off any extra fat its carrying.
We can't spot-reduce fat – but we can isolate and train different parts of our body to sculpt and shape our muscle – and burn our excess body fat off combining the right kind of exercise and the right kind of food!
Enjoy today's workout, and be sure to leave me a comment below the video with any questions or requests!