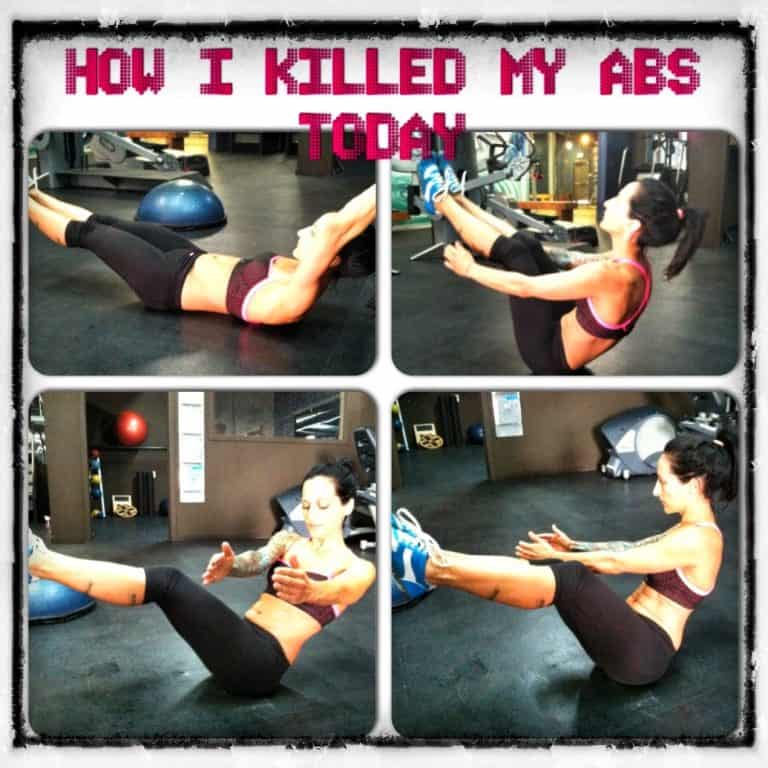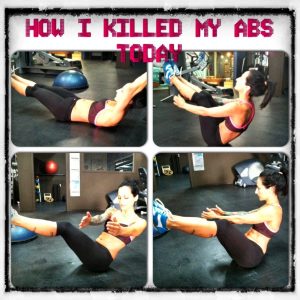 Ab shredding move of the day for all you Ab-shredders:
Start in a hollow hold position – which is arms by your ears and legs up off the floor core engaged with tailbone tucked under, low back pressing down.
Using your core muscles, come up to a V, arms at your shins.
Return each time to the hollow hold position. Do 10 of those.
Second set, begin the same but as you come up, rotate left. Return to the hollow. Do 10 on the left. Rest.
Do 10 on the right.
Then do 10 more straight!
Try to keep your legs straight as best you can, keep your chest up and core working! You will feel this…this is an advanced move, took me a while to master it and I'm still working on keeping my legs straight the whole way through.
Practice your hollow holds if you're a beginner (great gymnastics move that improves core strength). Happy shredding! You're awesome!
Ready for more?
Grab the Hot Abs Workout Guide so you have fresh ab workouts every week to sexy sculpt your abs!
Video Demos, Printable Follow-Along Guides, Form Notes, Modifications and More!