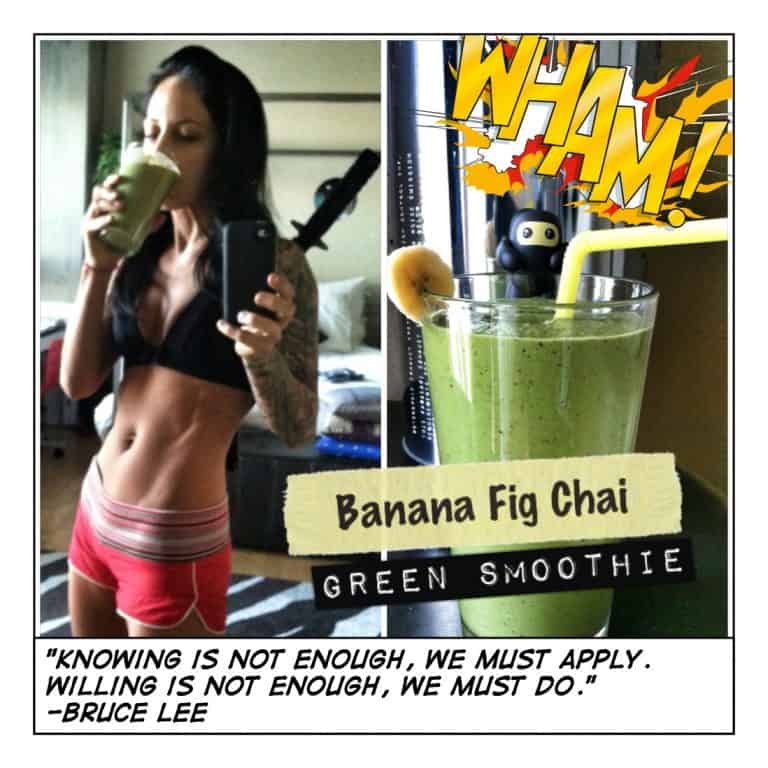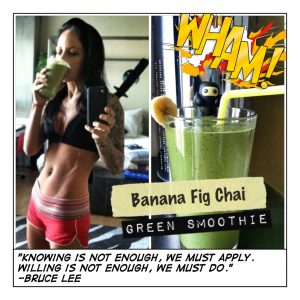 If you always put limits on everything you do, physical or anything else, it will spread into your work and into your life. There are no limits. There are only plateaus, and you must not stay there, you must go beyond them.
-Bruce Lee
You can never have too many Bruce Lee quotes in your day.
Lately I've been practicing cultivating a mindset of abundance using Green Smoothies. Abundance mentality is important, and it's the opposite of scarcity mentality – that slippery slope of a worldview that is always stressful, always making us feel like there's "not enough" for us – that things we need exist in limited quantities.
Things that matter, like time, love, money, friends, opportunities.
Scarcity mentality feeds on itself, causes stress and keeps us farthest from the things we want the most.
Practicing mental kung fu, or mental JKD (jeet kune do) takes work and practice. We can't hack the file to be mental badasses to our brain in 30 seconds like they could in the Matrix. The attitude you cultivate about life, success, love and abundance has to start, and continue with one person: you.
So how do I use Green Smoothies to cultivate a mindset of ass-kicking abundance?
Every time I make one – every time I make time to feed myself with the best food I can acquire – it reminds me of how much I value myself.
How much I value my life, my healthy body, and my ability to take care of it. Each time I infuse my cells with the power of real, whole food I feel amazing physically (I'm full, I have energy that lasts, my stomach doesn't hurt, my immune system feels like Superman's), I feel amazing emotionally and I feel more alert, sharper and more clear. Basically I feel like Bruce Lee.
Knowing is not enough, we must apply. Willing is not enough, we must do.
-Bruce Lee
Don't wait for the perfect moment. Apply it now. Don't just think about it. Do it. Make a Green Smoothie. Feel the Force. Enjoy the abundance. Ninja kick any shreds of resistance and know YOU ARE AWESOME.
Try this recipe, and so many more I have posted on the website. And when you feel like applying more of my ninja tactics to your life using the power of food, check out my Fuel System – the complete 30-day Eating Guide to your best body EVER. That has 2 green smoothie recipes for each week, along with over 50 of my other kickass recipes, and all the mental kung fu strategies you need to apply these principles on a daily basis in the real world.
Banana Fig Chai Green Smoothie (for Ninjas)
Yield: 1 serving
You will need: blender, knife, cutting board, measuring cups and spoons
1 apple
1 green banana
3 figs
1 stalk celery
1 cup kale, de-stemmed
3 T hemp seeds
1/2 tsp cinnamon
1/2 tsp cardomom
1/2 tsp nutmeg
1/2 cup almond milk
1/2 (or a little more) water
For more of my Green Smoothie recipes, click HERE.