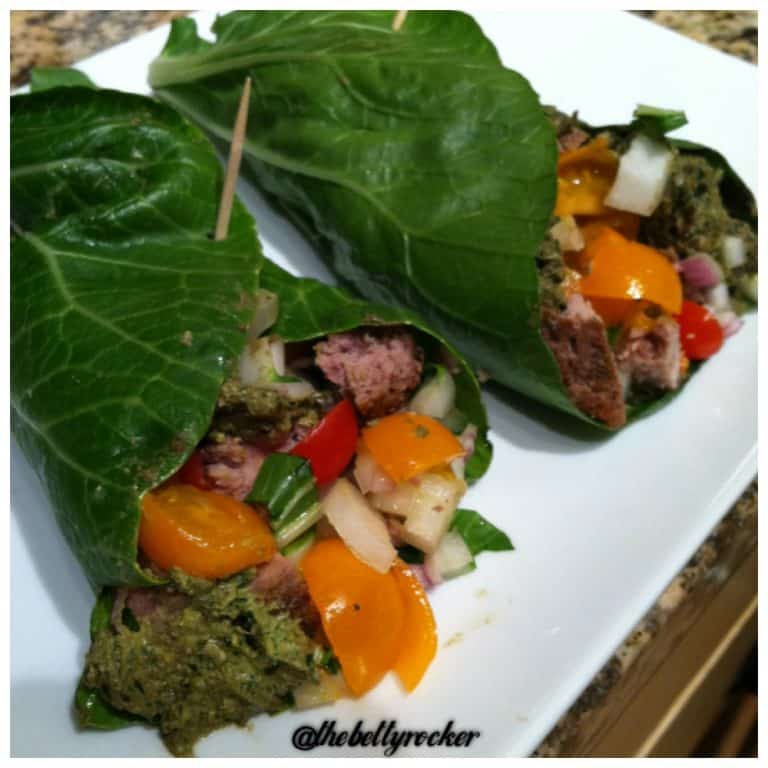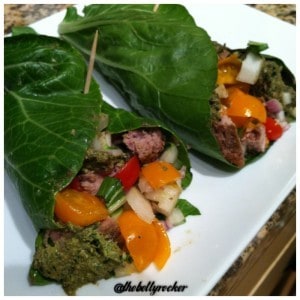 What to do with leftover burgers? Turn them into Bok Choy Burritos, of course!
To make these healthy, delicious wraps you'll just need some fresh, leafy bok choy, a leftover burger or two (I had some Colorado grass-fed burgers leftover from the other night), a few tablespoons of my Creamy Avocado Pesto (it's dairy-free, just creamy from the avocado!) and an assortment of whatever veggies you have on hand. I used cherry tomatoes, shallots and the ends of the bok choy.
Here's how to assemble: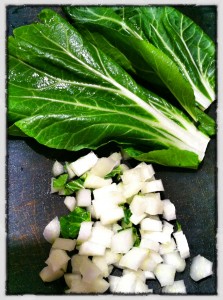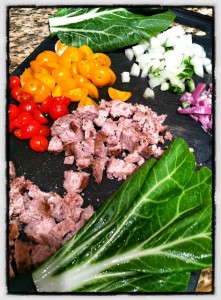 Ok, #NERDALERT time!
Also known as Chinese cabbage, Bok Choy is a truly healthy and delicious green. Just 2 cups contains as much calcium as a glass of milk, great news for those of us who are dairy-free. Bok Choy is an excellent source of potassium – important for healthy muscle and nerve function. Its vibrant green leaves also harbor:
Folate – associated with the proper development of tissues and cells, and can help prevent heart disease.
Antioxidants – can't have enough of these – they're the scourge of free radicals
Beta Carotene – just one cup of bok choy provides you with 100% of your daily requirement of beta carotene
Vitamins A – which helps your immune system, improves vision and contributes to the growth of bones and teeth. Just one cup of raw Bok Choy provides 63% of your daily needs for Vitamin A.
Vitamin K – aids with absorption of calcium and maintains bone density, plus just one cup provides you with 40% of your daily requirement.
Vitamin C – A natural antioxidant that helps rid your body of free radicals. Just 1 cup of bok choy provides you with 52% of your daily requirement! That's amazing!