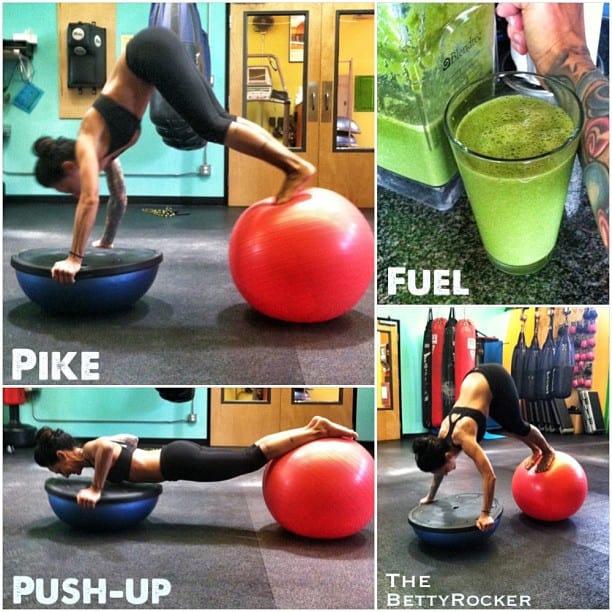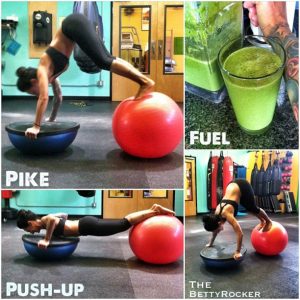 Happy Monday, FitFam! The weather is beautiful, summer is coming and my shoulders are getting WORKED today!
One of my Instagram friends (@gogreenfit) whose goal is to become the strongest man in the world posted this move using the bosu and the stability ball a few months back and I have been thinking about trying it!
This is freaking amazing, works your core stabilizers, your arms, shoulders and is just a seriously awesome complex move. Do it with your friends and try it out – be safe!!
1. Begin in plank position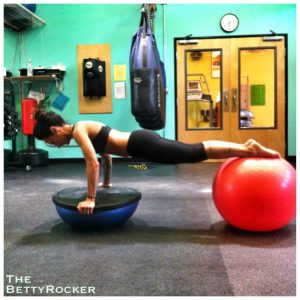 2. Using your core, draw your hips up as high as you can. Maintain steady contact with the bosu ball and balance!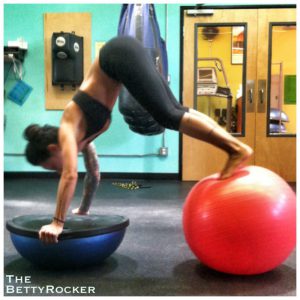 3. Drop to a push up and come back to plank.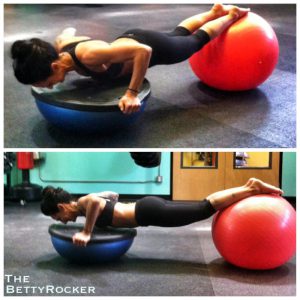 4. Repeat!!
I recommend starting with your hands on the floor to get used to doing pikes if you're a beginner, and then add the bosu for an extra challenge. Pikes aren't easy no matter how you do them.
Go for 10 per set and don't forget to add a push-up at the bottom!
Fuel up after your workout with one of my delicious Green Smoothie Recipes!
Ready for more?
Grab the Hot Abs Workout Guide so you have fresh ab workouts every week to sexy sculpt your abs!
Video Demos, Printable Follow-Along Guides, Form Notes, Modifications and More!