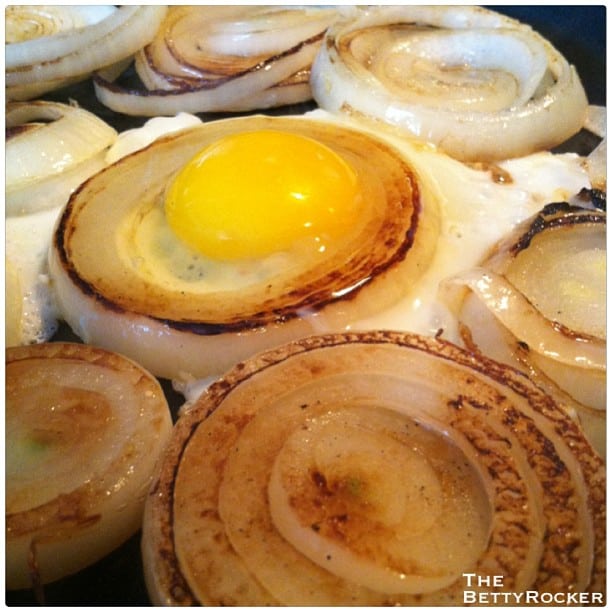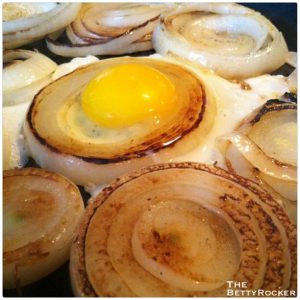 I'm a huge fan of grilled onions! They make me cry like crazy when they're raw, but cooked they're sweet and delicious. Funny story actually, I never used to cry when I cut onions but since I had eye surgery it's been unavoidable every time! Anyone else?
This morning for breakfast I got hit with a stroke of genius and scooped the center out of one of my grilling onions and cracked an egg inside.
I flipped it after a minute or so and had a delicious new version of "egg in a basket." It was awesome!
I had my grilled onions and eggs over a bowl of amaranth, a tasty, healthy grain with a complete amino acid profile (which makes it an excellent plant protein source). Amaranth also contains minerals, vitamins – A, B6, K, C, folate and riboflavin.
One of my favorite health food sites by Dr. Andrew Weil (creator of True Food Kitchen and so much more) has a great post about other ways to prepare amaranth if you're interested!