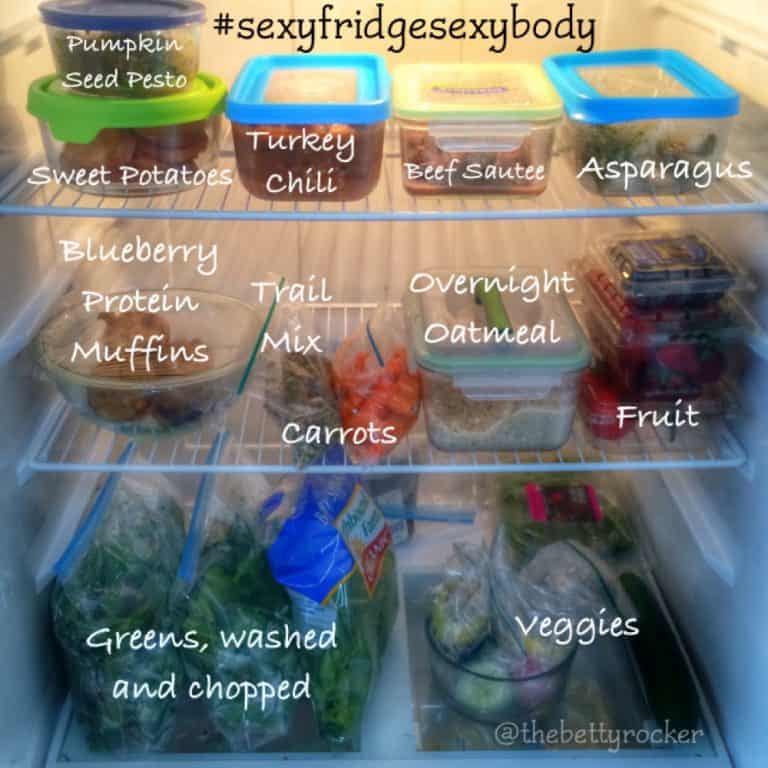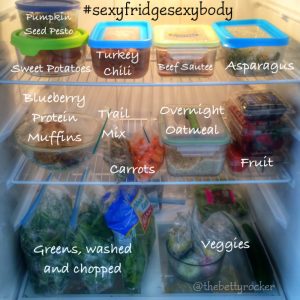 I have some fantastic info for you today to help you make this week, this month – and I hope the rest of your life easier, more efficient, more affordable, and healthier when it comes to food.
Failing to plan is planning to fail.
If you've been on social media in the past year, you will have noticed a trend in the food prepping sphere.
All kinds of big accounts are teaching and preaching the simple art of food prepping.
"Failing to plan is planning to fail" makes sense when it comes to our bodies, and the way we take care of them.
But what if you're a busy mom or dad, college student, or a family on a budget and figuring out all this prepping and planning just sounds too hard or expensive?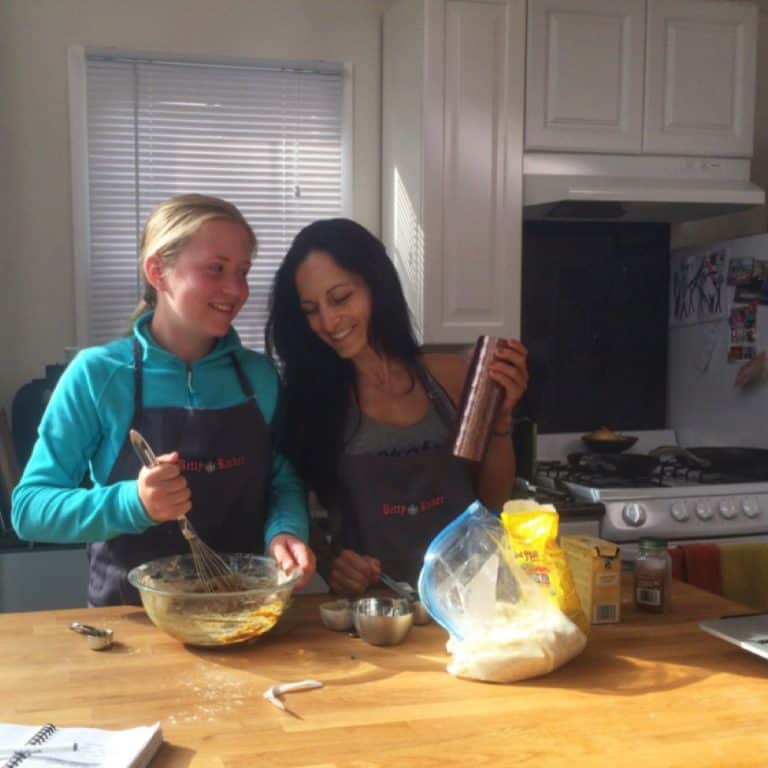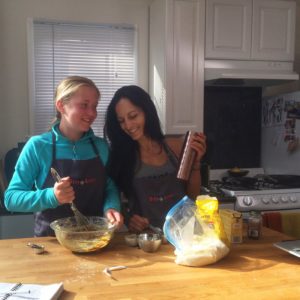 Being out here in California I spend a lot of time with my little cousins, and I really appreciate how important it is to be a good role model for them when it comes to food and fitness – and that wow, kids sure do have a lot of likes/dislikes that are not always easy to get around!
Just because I like something doesn't mean everyone else will, that's for sure.
Luckily, there are many different ways to approach your food prepping and planning, and all kinds of healthy food and recipes to try. Some people like to pack up every single meal for 5-7 days in advance. Others like to prep a few staples and do some light cooking on a daily basis. 
Whatever approach you take, having food that's ready in the morning to simply pack into a couple containers for you and your family gives you more time to sleep, more time to enjoy your coffee and eggs, and more money in your pocket. 
A simple weekly guide to Food Prepping
1.Pick simple, easy recipes (you can find some great ones in my recipes section). To make your life easy, I recommend picking one day to do the bulk of your prep, with a little room to make things on nights you're home and have time to cook.
2. Make a quick grocery list based on the recipes you've chosen. If you find a recipe that's for 2-3, double it and add the ingredients to your list. Some of your meals will be based on one or two items, like breakfast. That's easy.
Be sure to add everything you need to your list, so you're not scrambling when you're at the store. Don't forget your green smoothie ingredients. 🙂
3. Choose a day that you have a couple hours to prep your food for the week. If you can make it the same day you go shopping, that's ideal. It may take you a couple hours to set yourself up – time well spent because you'll be saving time during the week, saving money AND contributing to your healthy, shredded body.
Here's a video guide to doing green smoothie prep for the week.
4. Plan an NSA Day. "NSA" stands for "no strings attached." You don't need to feel guilty for enjoying the treats that make life sweet. Know that there should be a day every week where you get to eat out, treat yourself to something special, or just deviate from you regular routine.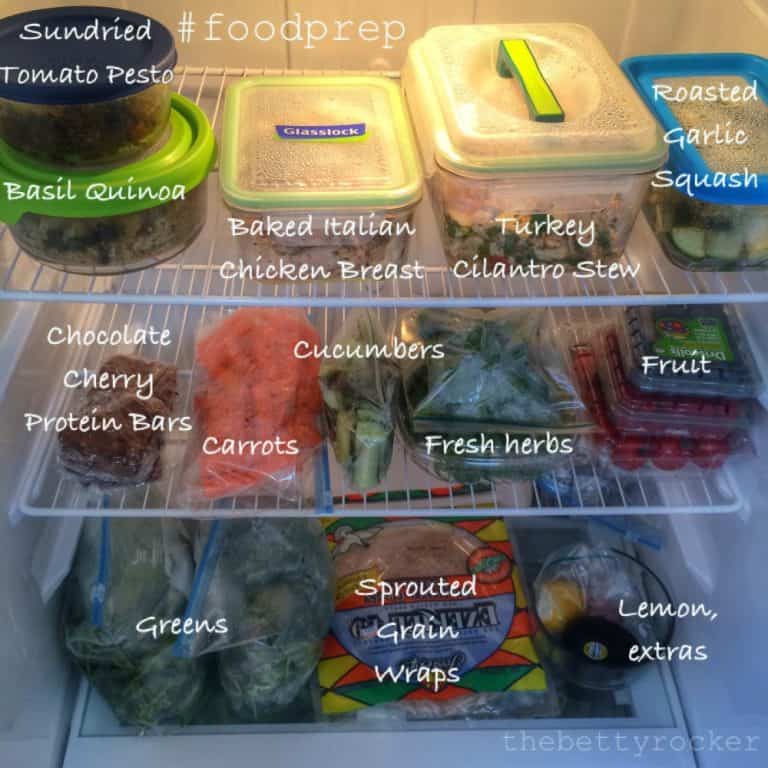 Here's a little guide to help you choose good recipes and plan your week.
A. Pick your proteins. You'll want proteins for breakfast, lunches and dinners. If you're training regularly, consider including a quality protein powder to add to fun recipes like pancakes or muffins, or have in a green smoothie or protein shake.
Hemp seeds are a great protein source as well, and you can throw a few tablespoons in your oatmeal for an extra dose of protein.
Some good proteins include:
–chicken
-turkey
-fish
-lean red meat
-tempeh
-edamame
-black beans, red beans, navy beans, white beans
-protein powder
-eggs
–hemp seeds
B.Pick your carbs. I usually opt for 2 main carbs per week and make a big batch.
WHEN IT COMES TO CARBS, don't skip eating them thinking they're going to "make you fat."
If you are trying to lose a significant amount of weight, it's important to monitor your intake of them and portion them carefully – and be mindful of the glycemic index (or how much they spike your blood sugar).
But it is important to know that to burn fat, your body needs a supply of glucose, the simplest unit of sugar or energy and the product of carbohydrates. When you're trying to lose a little weight, sometimes not eating enough carbs can be a culprit in weight plateaus.  
Some good carbs include:
– sweet potatoes
–quinoa
-amaranth
-bread (gluten free or sprouted for me)
-millet
–rice
-pumpkin
-fruit (I always have fruit on hand for snacks and green smoothies – some frozen, and some fresh. I like to buy the more expensive berries frozen so they don't go bad)
C. Choose healthy fats. Have a couple good quality cooking oils on hand, like olive oil and coconut oil. Be sure to pick up some quality fats to include with your proteins and greens.
Some good fats include:
-avocado
-nuts
–chia seeds
–coconut oil
-coconut milk
-olive oil
-olives
D. Choose greens/veggies. I was never a big fan of cooking a lot of vegetables. I like sauteeing up some spinach or supergreens with a little garlic for breakfast, but I'd rather have a big mixed greens salad, and Green Smoothies make my life awesome. Whatever you prefer, the important thing is to get those daily greens in your body. We need the phytonutrients, vitamins and compounds they contain.
Some good veggies/greens include:
-kale
-swiss chard
-spinach
-collard greens
-dandelion greens
-parsley, mint, basil or other fresh herbs
-cucumber, celery, sugar snap peas or other crunchy veggies
-tomatoes
-carrots
-mushrooms
-onions
-garlic
-broccoli
 Use the above guidelines to help you get set up, and when you're ready for a done for you meal plan that includes these kinds of foods in tasty and delicious recipes with daily menus, weekly grocery lists, food prep steps and is gluten and dairy free (and has vegetarian and pescatarian options), get the Body Fuel System!