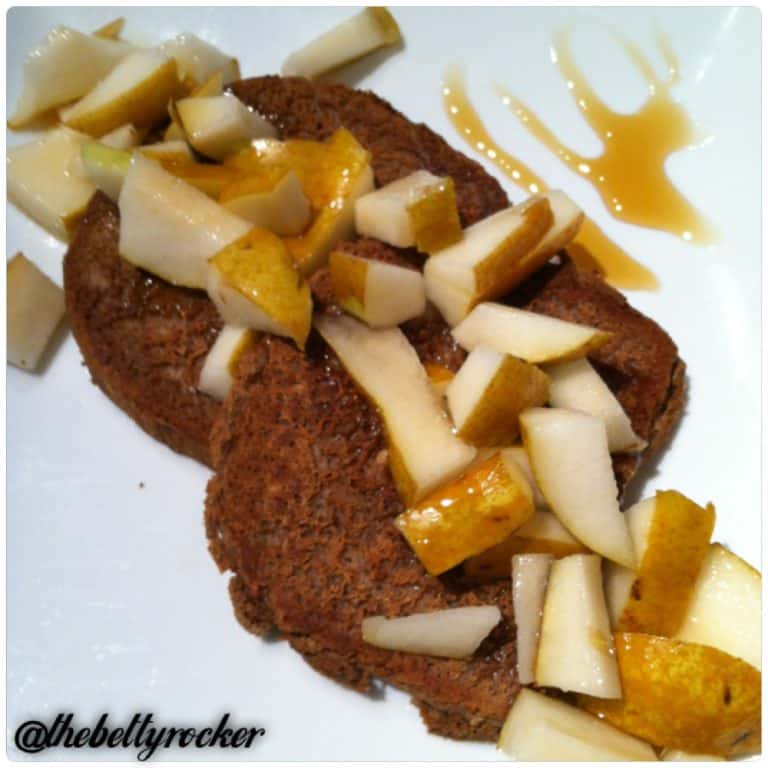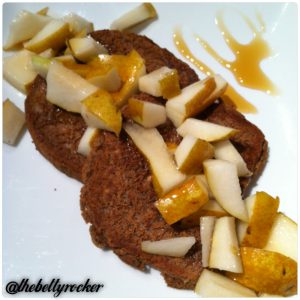 If you're egg-free for any reason, you may miss dishes like French Toast. My good friend – beauty expert and radio talk show personality – Alisa K has been following a Vegan diet for the past several months. She told me that it's really helping her health-wise, but she misses certain breakfast foods.
Well, Problem-Solving Kitchen Ninjette Betty Rocker was up for a challenge! I wanted to come up with a delicious recipe that would satisfy her eating parameters, and still have a similar nutrition profile to traditional French Toast.
That's where the concept of Fitness Food comes into play. We want to keep the food we eat a moderate to low glycemic index, combine protein, carbs and fat in the right ratios for our needs. When swapping out ingredients to make old recipes fit eating parameters, that sometimes gets tricky. But this recipe came out so well, you may want to try it even if you aren't vegan.
Vegan, Gluten-Free Vanilla-Cinnamon French Toast
Yield: 2 servings
You will need: liquid measuring cup, measuring spoons, blender, sautee pan, spatula
3/4 cup Almond Milk
1 T chia seeds
2 tsp vanilla extract
1/2 tsp cinnamon
1/2 tsp ginger
1/4 tsp nutmeg
1/4 tsp cardomom
1 package/1 scoop Vanilla Protein Powder by Garden of Life (vegan, gluten free, dairy free)
4 slices Gluten-free Bread (for 2 servings. Batter refrigerates well if you just make 1 serving).
1. Measure almond milk into a liquid measuring cup.
2. Add chia seeds, vanilla, cinnamon, ginger, nutmeg and cardamom.
3. Stir the mixture together and allow it to sit for 10-15 minutes so the chia seeds absorb the liquid.
4. Transfer the almond/chia/spice mixture to your blender, and add a package or a scoop of vanilla protein powder. Blend on high until a thick, soupy batter forms.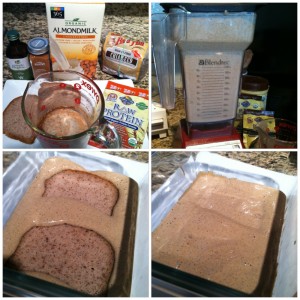 5. Pour batter into a shallow dish, and soak the bread slices on both sides until well saturated.
6. Heat a skillet to medium heat and spritz with oil. Cook the French Toast slices evenly on each side.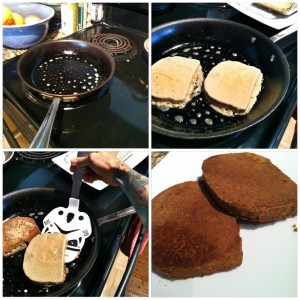 7. Serve with fruit and honey, maple syrup or topping of your choice. I had fresh pears.