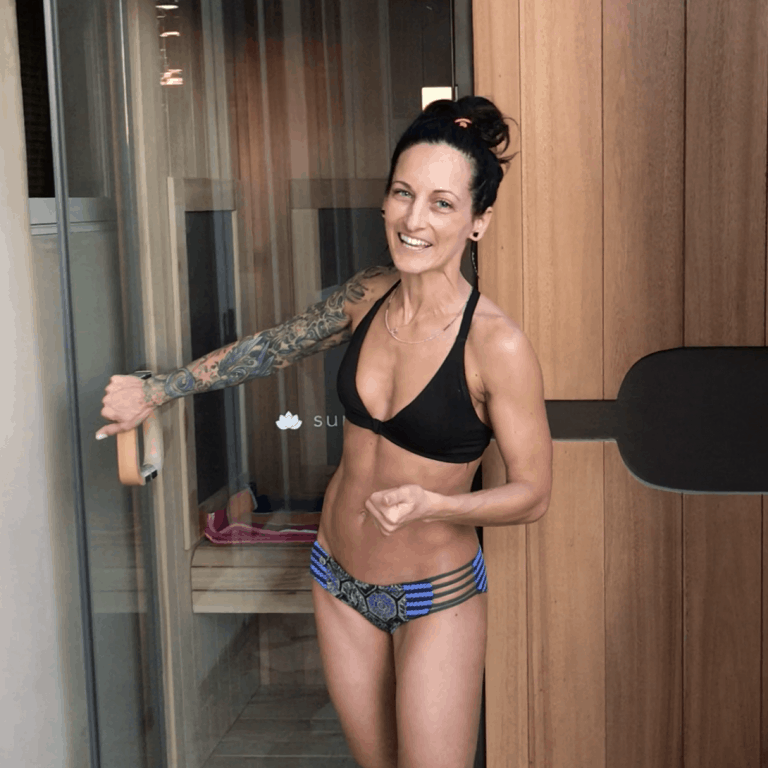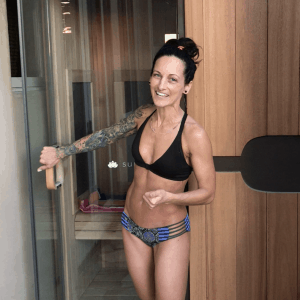 Today I want to invite you in to learn about one of the things I do to stay super healthy. As much as I share smoothies and tabata workouts, I'm also a big proponent of rest, active recovery and activities that improve our mental state of being and reduce stress.
Actually, one of the best ways to make the most of your training is to actively rest, on purpose.
While it might sound counter-intuitive, it's when you rest that your body goes through the repair process that sculpts strong muscle.
While you'll drop some body fat doing HIIT workouts and eating right, your greatest power to influence your body composition is the balance in your hormones – those chemical messengers that regulate metabolism.
Some of those lifestyle factors that influence hormone im-balance include stress, sub-optimal sleep (so not enough or poor quality), not eating nutrient-dense food, and also overtraining which is another form of stress on the system.
The body can also be compromised by environmental pollutants that creep into our food or water that it's trying to work around or filter out.
In today's video, I'm coming to you from inside my infrared sauna and sharing why I use it – as well as how to build your own. I've got 2 friends who are showing you behind the scenes of their DIY builds so you can get a look at how to do this if you're interested.
---
Why I Was Using an Infrared Sauna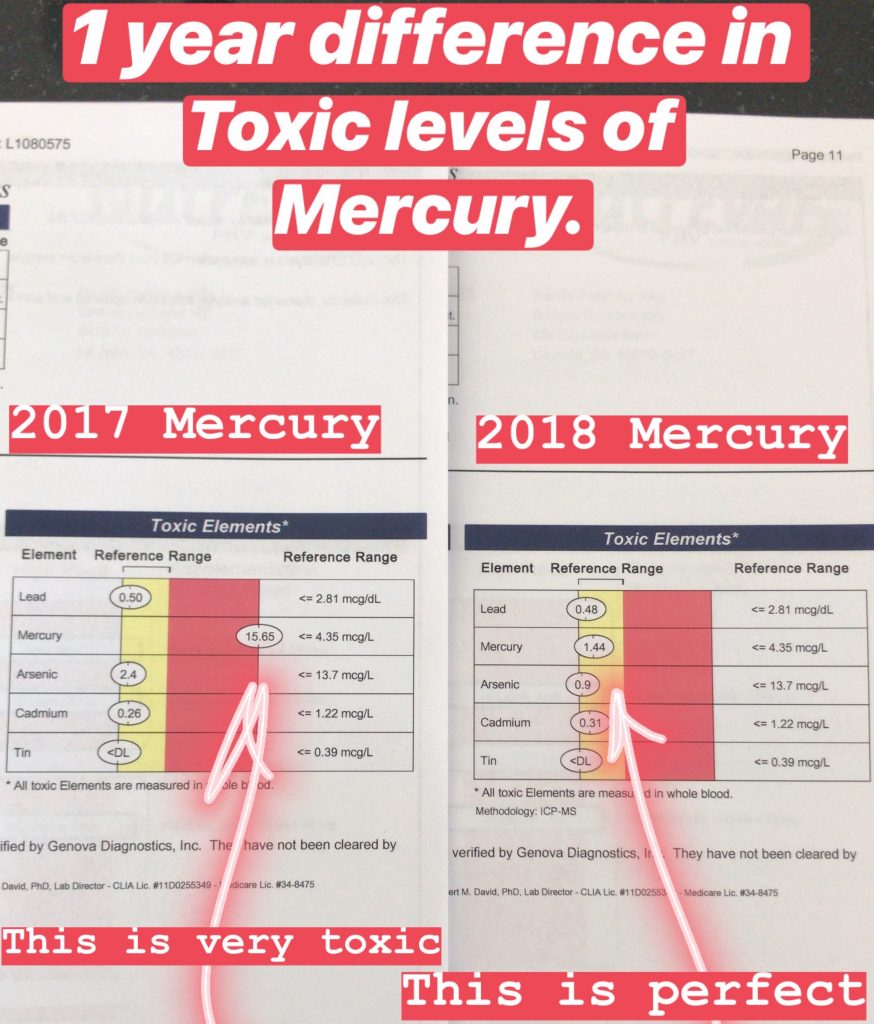 To actively aid my training recovery process and decompress, I had been using hot saunas and infrared saunas for years and loving how good I felt after.
But it wasn't until a blood test showed how high my mercury levels were that I got really serious about the benefits of infrared light, and decided I might be able to use it to help improve those markers.
High levels of elements like lead, mercury, cadmium, tin, and others can be harmful to your immune, nervous, reproductive, and digestive systems – and add stress to your body's filtration (detoxifying) organs, namely the liver and kidneys. I'm not sure why my levels were so high, like other elements they can enter our system through soil, air or water emissions.
After getting this alarming data from my test, I decided to get serious and invest in an infrared sauna.
I really didn't have any high expectations about how my body would respond with regards to the mercury, I just knew it could help over time – and there were other health benefits that I wanted to explore as well, like increased collagen production, decreased stress, deep, cellular repair, improved flexibility and more.
I truly was amazed when my 2018 tests came back and my mercury levels had dropped from 15.65 to 1.44. It was what prompted me to write this post and share about it on social media.
---
The Difference between an Infrared Sauna and a Steam Sauna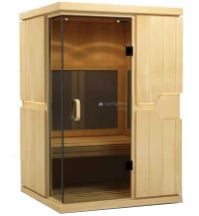 In a nutshell, infrared saunas create dry heat, warming you from the inside out, while regular hot or steam saunas create moist heat, warming you from the outside in.
Infrared wavelengths are the invisible part of the sun's light spectrum, experienced as heat. This heat provides many of the health benefits of natural sunlight without any of the dangerous effects of overexposure to solar radiation.
Alternately, steam saunas, or traditional hot saunas have a heat source in the sauna space that raises the temperature of the air around you. I always enjoy this experience and the sweating has benefits to our body as well.
But being able to have them both – a heat source (sans steam) and the infrared light spectrum together was what seemed the most powerful – and enjoyable –  combination, which is why I got the sauna I have.
---
The 3 Spectrums of Infrared Light used in Saunas
Some saunas use all 3, some have just the far. The red lights used by my friends in their home saunas that you can see in the video are most likely emitting primarily far infrared light.
This handy chart that I borrowed from Sunlighten shows the benefits of each light spectrum specifically, and the links click through to their research about them. I like this company in particular because of all the care and research they put into education and the quality they build their saunas with, and it's why I got one of their saunas.
| Near Infrared Benefits | Mid Infrared Benefits | Far Infrared Benefits |
| --- | --- | --- |
| | | |
---
Build Your Own Sauna
I know you might not be in the market to purchase your own sauna right away – either because of space constraints where you live, or because you're not sure if the investment is right for you right now.
That's why I wanted to give you a few great options so you can test the waters with either a small space or a small budget. I asked two friends who have done this at home to share their materials and stories with me, and I've also added some small single person portable, at-home sauna options below.
#1: Budget-Friendly DIY Sauna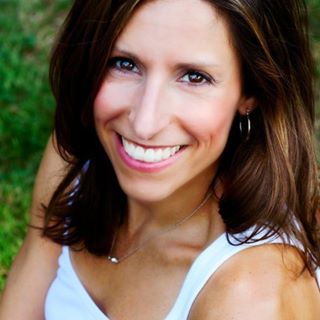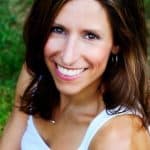 Stefanie and her husband Rob were researching the pros and cons of investing in a sauna when they decided to try making their own first.
Rob is pretty handy, but you'll see in the video how simple this space-saving sauna they put in their guest room is.
I asked Stef to share the materials they used to build the sauna, and you'll see their finished product in the video interview I did with her.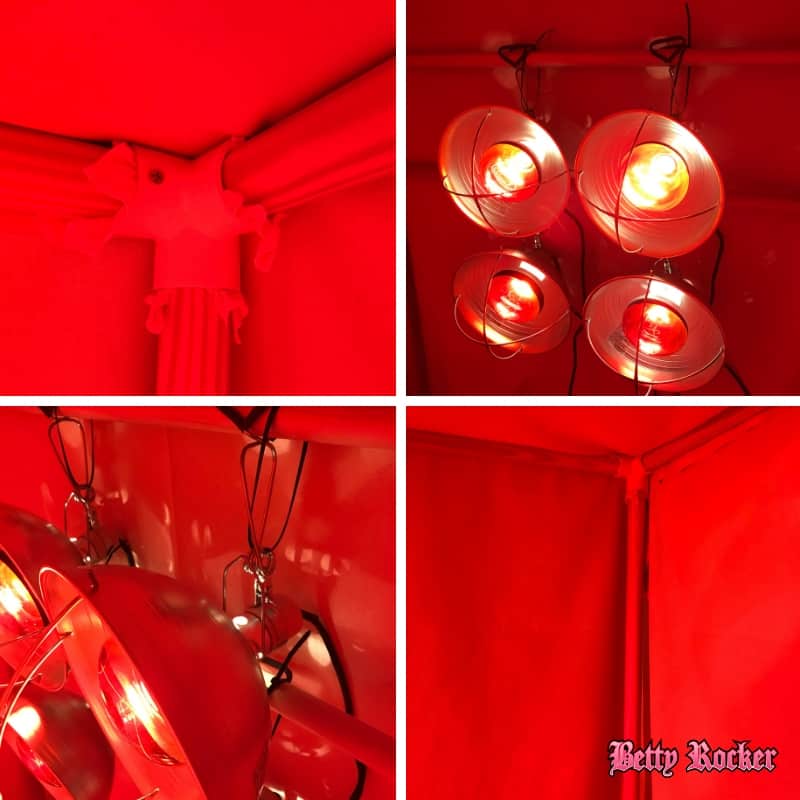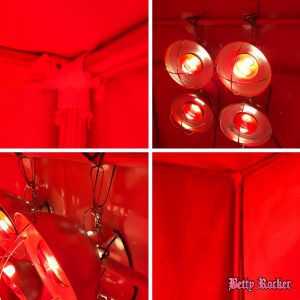 Stefanie's Materials:
Optional Accessories:
Once you've procured all the necessary parts and pieces of your sauna:
Create the sauna frame by inserting the wooden dowels into the PVC pipe angle joints.
On one of your "walls," you'll use shorter wooden dowels and extra PVC pipe joints to create two horizontal bars from which you'll hang your Infrared Lights.
After your bars are in place and all the corners of the unit are connected, drape one piece of canvas across the top of your frame length-wise, then drape the other piece of canvas width-wise. Your entire unit should be covered by the canvas, floor to ceiling.
Using the light clamps, attach the Infrared lights to the horizontal bars; plug into a grounded outlet.
Feel free to get creative with what you add to your sauna. Stef added a thermometer, a mat, and a couple of benches; you can follow her lead, or come up with your own ideas!
---
#2: Space Saving DIY Sauna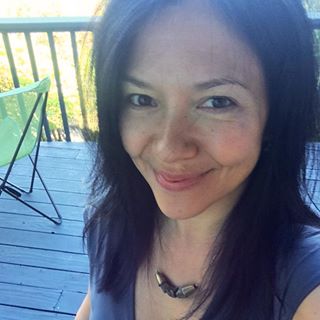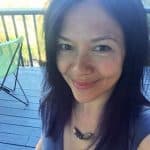 Next up, I talked to Catherine, one of my best girlfriends, who can make the absolute most of a small space like nobody's business.
After noticing immediate benefits from using an infrared sauna at a friend's house, Cat decided to get creative in her own cozy casa.
As she says,
"For a very little investment of time and…money, you can dramatically change the way you feel in a short period of time. I hope [this] helps inspire people about what's possible in limited spaces!"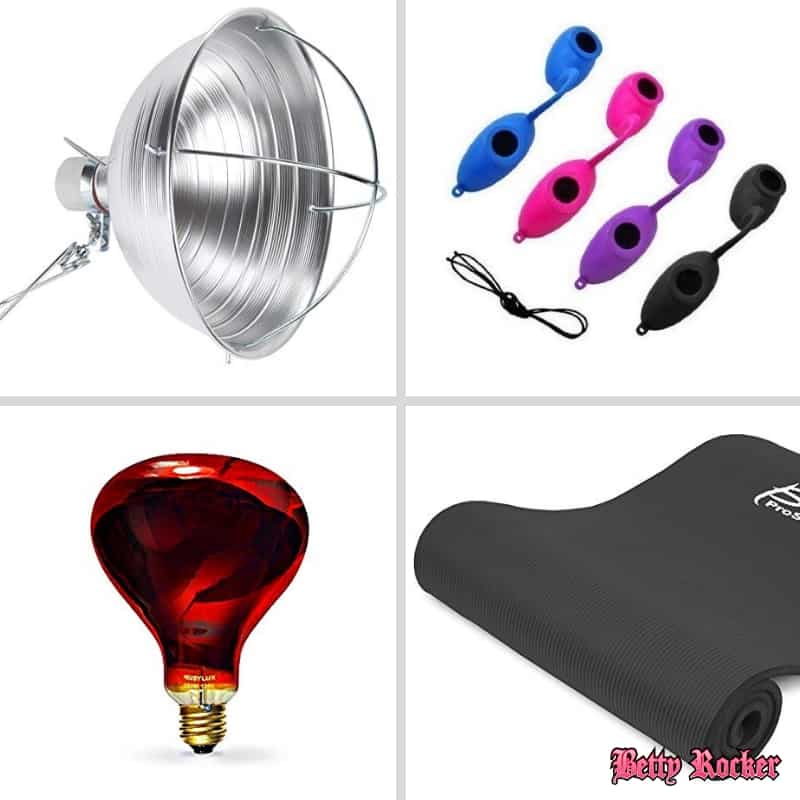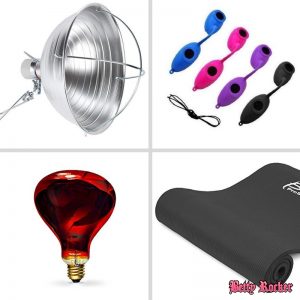 Catherine's Materials:
---
Special thanks to Stefanie,  Rob, and Cat for sharing their totally awesome set-ups! 
---
#3: Other ways to take advantage of infrared saunas
In most cities, local gyms, health clubs, or wellness centers offer sessions (and packages of sessions) for Infrared Saunas.
Look online for "Sunlighten" in your area, then call to find what a session costs – often times, places offer packages of multiple visits, so you can fully reap the benefits of a consistent practice.
The Solopad from Sunlighten gives you an affordable and portable option. You simply lay on the pad and cover yourself with towels to emulate a sauna-like experience!

You can also add the Solopad System dome over this, which creates a private, in-home sauna experience that breaks down completely. I thought this was pretty cool!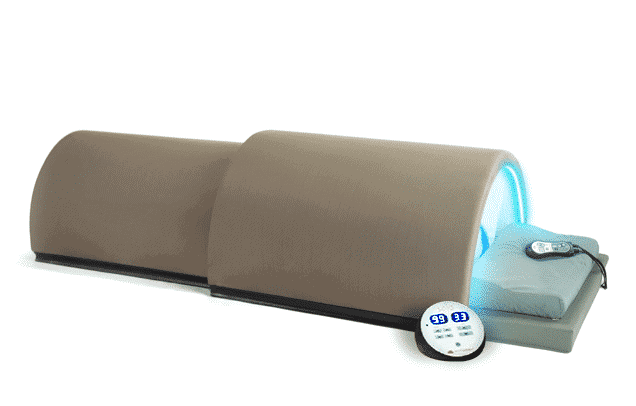 ---
So there you have it! If you've been wondering why I got a sauna, how I use it, or how you can get those same benefits, I hope this post was useful.
Be sure to leave me a comment below if you've used a sauna before or have any questions, and I'd love to know if you're thinking about getting one or building one.
---