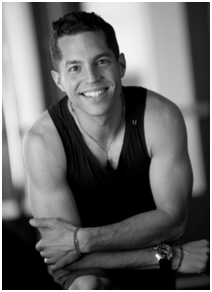 Roger Martin-Pressman is one of those rare people who just exudes vitality and a natural kind of physical athletic grace – garnered from years of balancing healthy eating with strength and flexibility conditioning. With a true passion for fitness and nutrition, he has been exploring the ins and outs of effective physical activities and healthy eating strategies since gaining his bachelor's degree in Exercise Science and M.A. focused on the determinants of participation in physical activity and healthy dietary practices. He teaches Anusara-inspired yoga at studios in Denver, spins inspired DJ beats and is a resident staff member at The Body Lab. His eating practices reflect the depth of his knowledge, and are unique and effective.
Day in the Life
Thanks in large part to the discipline of my wife, I typically start each weekday with a green smoothie: banana, pear, pineapple or mango and spinach, kale, chard, or parsley with some occasional ginger.
After my early classes, clients, or workouts, I'll eat some eggs midmorning; usually 3 scrambled with veggies and cheese (mushrooms, greens, avocado). Lunch is mid afternoon in preparation for evening classes and clients; fruit, bars, and/or leftovers from dinner the night before. Dinner is typically late, and so light; roasted veggies or a salad, a vegetable soup, and sometimes quinoa.
Staple snacks: Lara bars, or other organic bars (kind, naked, raw revolution), no-sugar added coconut water. Raw-fresh juice (carrot, beat, cucumber, pear, spinach).
What do you eat when you order out?
Once or twice per week (one week night and one weekend night) I will eat out. This is usually where any animal protein in my diet will be consumed and typically that is every 2-3 weeks as I feel myself "needing" it.
Otherwise, even when eating out I will share vegetarian dishes with my wife, and so we love places that work hard on their vegetarian options: Linger, Root Down, Potager, Duo, Domo.
What do you eat on your "deviant or cheat day" if you have one?
Guilty pleasures: I love eating breakfast out and one or two days during a normal week, I'll have a meeting at one of my favorite Denver breakfast spots: Lucille's Cajun café, Jelly, City o City.
Having lived in Bogota, Colombia I learned to love coffee, and although I try to limit myself to the weekends, I typically seek out a good drip or press at Aviano, happy coffee, or Yellow feather.
I feel it's also necessary I publically profess my love for Bhakti chai with almond milk, hot or cold, it's incredible! One of my greatest food vices is Sweet Action ice cream, something I eat maybe once every 2-3 weeks.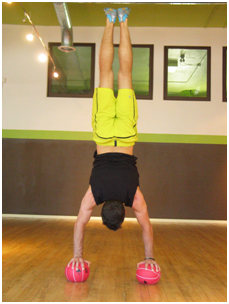 Roger's FOOD PHILOSOPHY:
My Philosophy about food is ever evolving. I love to eat and I love delicious food. Growing up on the east coast in a family whose history includes my grandparents owning a gourmet food store, taste and quality matter hugely. As an exercise physiologist who has studied nutrition in a clinical setting, I also consider the bioenergetics; the macro and micronutrients, and the caloric vs nutrient density of the things I eat.
Over the last 7 years, as my regular physical practice has evolved to include regular yoga, my diet has evolved to predominately fruits and vegetables, with an emphasis on fresh and organic. Don't get me wrong I eat everything. However, as my awareness of energy in general has increased, I have become more sensitive to my daily exchanges of energy through diet. I try to use my increased sensitivity to know when to eat what and how much. This sensitivity has also been cultivated by once or twice-yearly 3-day juice cleanses. Gaining awareness of my food choices and how they affect my daily life whether at rest, at work, on the yoga mat or working out myself, is a practice that never stops and never gets old.
Roger's weekly training schedule can be found HERE
Get in a class with Roger at The Body Lab