A question I get asked a lot is how to lose that last bit of fat – especially when your diet is clean, you're working out and there doesn't seem to be any reason for it to hang on. Check out Sara's question, and my response for 4 strategies that are GUARANTEED to work.
I have so many strategies for this subject, I'll be doing a follow-up post about it next week, so stay tuned!
Dear Betty,
I have been eating clean for a long time now (since Jan) and I'm adoring it! My exercise routine is heavy weight lifting 3 days a week, and I try get a few runs in as well. I have been lifting for the past 3 months and really love it.
I have noticed changes in my body, but I am struggling with losing the weight off my midsection. I am a small built girl (with curves though) and I am learning to embrace my body. However, I do get so frustrated when I see that I still have pudge on my stomach – and I don't know how to make it go away!
I know patience is key, and I dont want to ever feel bad about my body – but I do feel frustrated.
Any help would be greatly appreciated!
-Sara
Hi Sara,
You know, sometimes I fluctuate up and down a bit – and whether it's 3 pounds or 8, the weight inevitably goes right to my stomach or the back of my thighs. It's so sneaky!
While there are good reasons for moderate weight fluctuation, if you've been steadily losing weight and gotten to that last 5-10 pounds – and your hard work at the gym and your clean eating don't seem to be working – I have some tried and tested ideas for you.
Even after writing a a healthy eating program that includes everything about good nutrition, I can still make some of those little mistakes myself. And boy, do they add up if I don't catch them fast.
Things like:
1. Skipping a meal
and
2. Spiking our blood sugar
Skipping meals and spiking blood sugar basically go hand in hand. You see, your body likes to be in a state of constant equilibrium. That's what hunger is for, to remind you to get some nutrients so you can maintain a steady energy state.
When you eat foods high in sugar, your pancreas releases insulin to regulate the rapid influx of glucose in the blood. This can make you tired or feel drowsy, and foods with a high GI are more likely to be sent to fat storage. When your body sees insulin, it thinks "store energy for later" – which means, pad the body with fat.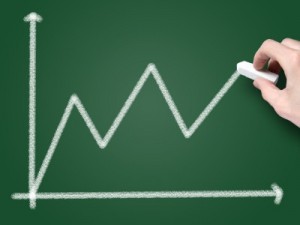 Have you ever gotten caught up in a project or working on something – and just not had time to eat, or missed your lunch break? It happens to me some days – even when I'm working from home.
So I tear open the fridge and – oh good, there's leftover pumpkin pie I made for my Whole Foods class last night. It has all natural ingredients and coconut sugar and it's vegan, so it's healthy and stuff (I tell myself) and I say "I'll just have one piece while I'm making myself a green smoothie."
Guess what, that one piece turns into EVERY last piece, because my body was so depleted, it was desperate for energy. By the time I finish the pie, I'm not even hungry for the green smoothie anymore. Oops.
Now I'm guilty of both skipping a meal, and spiking my blood sugar.
Even with a strong will, when you get those severe hunger pangs that come from ignoring your need to eat for too long, you'll stuff your face with whatever you can – and that's almost always something that's already made – like cookies, leftover dessert, a bag of chips – and that's when our lean gains can suffer.
Spiking your blood sugar is sometimes very useful – like immediately post-workout, or first thing in the morning. But spiking the blood sugar too often is harmful, and will cause weight gain.
3. Not getting enough sleep
Not getting enough sleep is such a SNEAKY weight-gain enhancer! When we sleep, we allow our bodies to process all of the food we ate during the day.
Studies show that getting enough rest allows you to perform better, regulates your hormones so you actually metabolize fats more efficiently, reduces stress, improves focus, creativity and memory and regulates and reduces inflammation.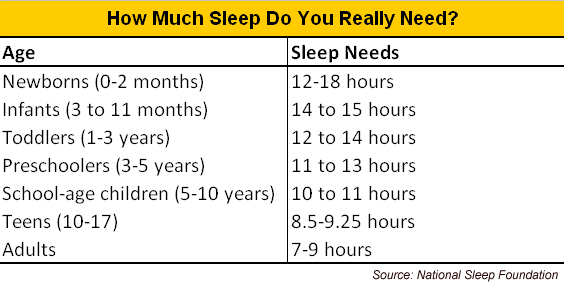 Plus, having adequate rest will give you the energy to get to a workout at the end of the day if that's the only time you can go, get you up and at 'em first thing in the morning, and help you manage stressful things that may come up throughout the day.
That brings me to one of the biggest culprits in losing the last 5 pounds, especially when it comes to reducing belly fat:
4. Stress
Stress raises your levels of a hormone called cortisol. Cortisol, in its normal capacity has several key roles in the body, but none more relevant to this discussion than its ability to raise blood glucose levels when it skyrockets because you're stressed.
When the stressful event or feeling is over and you still have high blood glucose levels, that glucose gets stored as fat. Most notably, BELLY FAT. Cortisol has been studied for its propensity to deposit the fat in the abdominal area – and researchers believe it's a primary cause of belly fat in highly stressed people.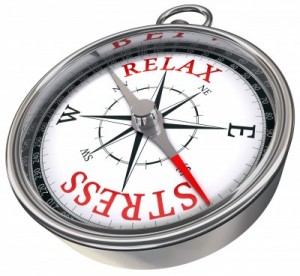 Don't stress yourself out about the little things. Remember to breathe. Try to give others the benefit of the doubt and steer away from negative thoughts as much as possible. Don't get caught up in beating yourself up – know that YOU are in control of your thoughts, your actions and the direction you decide to go.
BONUS: How to Deal with Negative Self-Talk
As someone who used to be the biggest shit-self-talker around, I know how easy it can be to inadvertently slip into that kind of "down on yourself" thought process.
How we talk about ourselves and see ourselves is a practice, just like these challenge workouts are a practice. And repeating your practice over a period of time is what forms HABITS.
A lot of our habits get formed unconsciously – like that negative self talk stuff. Nobody wakes up one day and says, "gee I think I'll start beating myself up on a daily basis." It sneaks up on you. Because you practice it day in and day out.
But I changed that actually, and if you're struggling with this at all I want to tell you how. It's this thing my coach and mentor shared with me called "reframing."
Basically if you picture yourself in your own movie, your movie has a story. There may be things in your story that hurt you, were beyond your control, made you afraid or sent you down a path that you wish you hadn't gone down (that's true for me too).
But it's the way you're looking at your movie RIGHT NOW that you can dial in, adjust and bring into a new focus.
A lot of us accidentally bill ourselves as the "victim" in our movie. But you are NOT the victim. You're the freaking STAR! You're the HERO!
Remember that the hero ALWAYS suffers, always has to struggle to find the truth, the holy grail, save the day, slay the dragon – and the hero FAILS along the road.
REMEMBER that the REASON YOU ARE HERE is because you are getting HERO TRAINING LESSONS – because you are going to make the practices of this challenge HABITS in your life that sustain you in the battles you may have ahead.
This challenge is your stomping ground, full of friends and comrades who are going through their own journey, on their own quests.
If you can see what I see about your movie, you will understand that everything that's come before was an important part of your journey, and that TODAY, you are EXACTLY WHERE YOU ARE SUPPOSED TO BE.This is what you are supposed to be doing.
Make the most of it, and THINK like and TALK like the hero I KNOW YOU ARE – today, and every day.
For more inspiration: