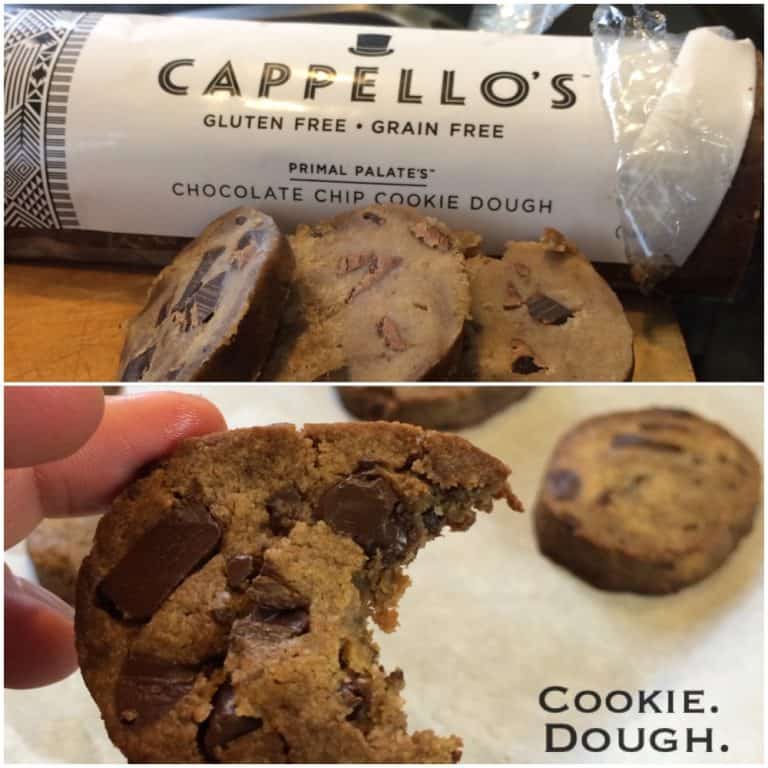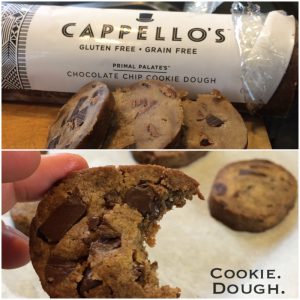 Gluten-free/Grain-free/Primal Chocolate Chip Cookie Dough
I'm a big fan of Capello's, a Denver-based gluten-free specialty foods company – their products are so well made, and their ingredients are all things I have or have had in my own kitchen.
I have tried all their pastas (#awesome) and just came home to find that my chocolate chip cookie dough came in the mail 🙂
I didn't even unpack my bags I was so excited to try it out! Capello's just released this product recently, and I've seen it pop up all over Instagram and on different food blogs.
Eat it Raw or Bake it….
This dough has the following ingredients: almond flour, dark chocolate chunks, maple syrup, arrowroot flour, coconut oil, sea salt, vanilla extract and baking soda.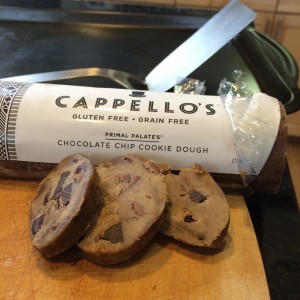 It's super low on the glycemic index and makes a fantastic treat that won't give you that heavy feeling or sugar rush/crash.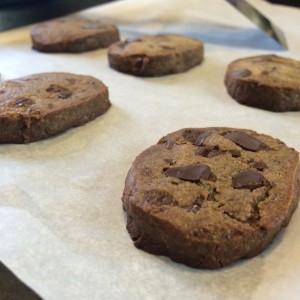 You can keep the dough in the freezer and bake 1 or 2 of these healthy cookies when you're feeling the Cookie Monster start to come out.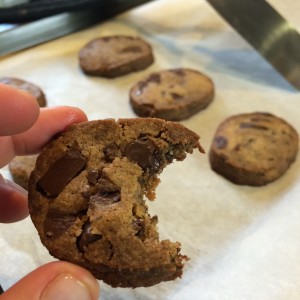 Capello's ships things to you in insulated cooler boxes so your food is still fresh on delivery – I absolutely love their food philosophy and recommend them!
Click Here to visit their website and check out their gluten-free products!
They ship to the lower 48 – sorry all of my overseas readers! Due to the high quality of their ingredients and lack of additives/preservatives, this food is best fresh.
Need an easy to follow Meal Plan with healthy recipes, daily menus, grocery lists and everything broken down so you can just follow the steps?