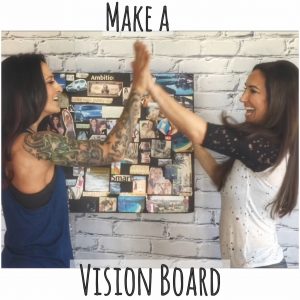 I'm super excited for today's Motivational Monday video!
My friend Natalie Jill is a powerhouse. She's got an amazing fitness brand that teaches healthy eating, home workouts and mindset – oh wait, does that sound familiar?! That's right, we have a lot in common!
It's actually something I truly value about our friendship. While many people in our space seem super competitive, we have been supporting each other since we met.
Natalie just wrote a book, the 7-Day Jumpstart that's about to release in bookstores nationwide. But before she did that, she was a struggling new mom who had just lost her house, gone through a terrible divorce, and was frustrated with the weight that wouldn't come off.
I got a chance to chat with her about her struggles, and the one key thing she did (that anyone can do) while she was at rock bottom that changed her life.
Enjoy!
Have you ever created a vision board? I really love how she did that! What we focus on is what we create. Natalie could have stayed stuck, but she decided to take action. Even if it was small things she could do every day.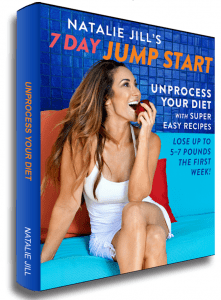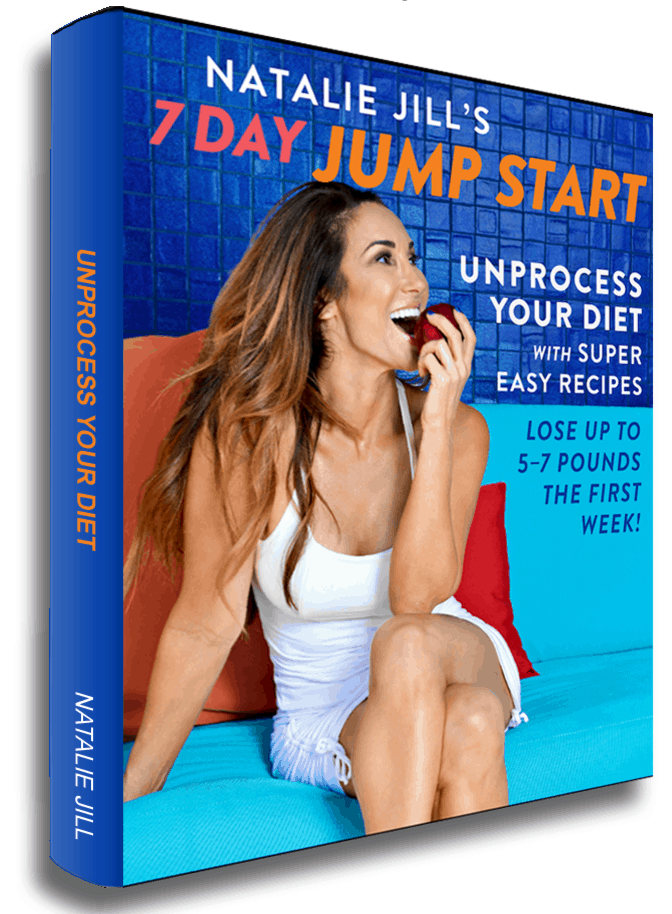 In her book, the 7-day Jumpstart, she'll give you the same strategy that changed the game for her, and motivate the heck out of you!
It's got 77 recipes, 7 guilt-free desserts, and 7 bodyweight home workouts. In fact, we did one together - if you haven't seen it yet, click here to watch 7-minute abs!
I find Natalie especially inspiring because she really is a regular gal who has worked super hard - and if she can do it, you can too. You can follow her blog and get more from her at www.nataliejillfitness.com.
Looking forward to hearing your thoughts on today's video, and if you've ever hit a rock bottom place that forced you to change.
I appreciate you so much! Thanks for reading, and I'll talk to you soon!