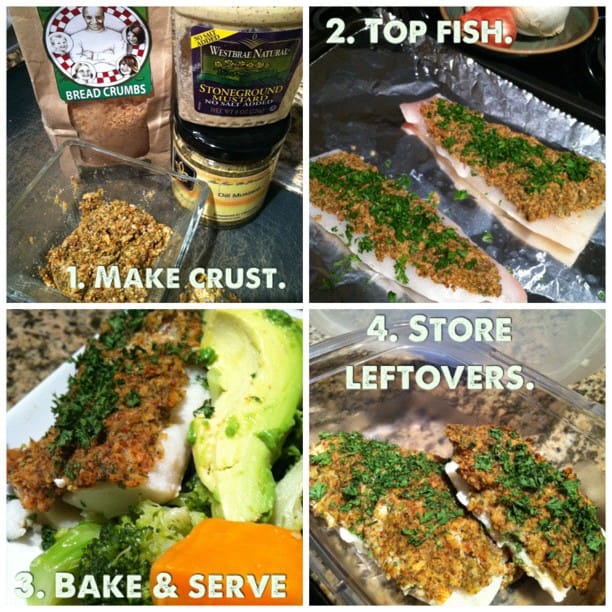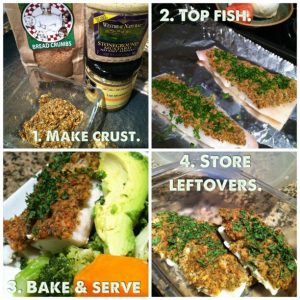 Dinner in 20 minutes? No problem.
Handle food prep like a boss!
I took my frozen fish filets out of the freezer last night and let them thaw in the refrigerator.
Tonight when I was ready to eat, I whipped up this simple mustard crust for my fish.
Mustard Dill Crusted Fish Filets
Yield: 2 servings
You will need: spatula, baking sheet, measuring cups
2 filets of frozen fish of your choice
1/4 cup dill mustard
2 T stoneground mustard
1/3 cup citrus/lime gluten- free bread crumbs (from tallpapa.com)
1. Spread on filets.
2. Sprinkled with about 1/3 cup fresh chopped parsley.
3. Bake for 15 min @ 350.
I had leftover veggies in the refrigerator from my power prep session on Sunday so I didn't have to do anything else, just plated up up some sweet potato, broccoli and sliced up 1/2 an avocado.
I had a third of my baked fish and stored the rest for tomorrow's lunch. Totally easy, delicious Fitness Food!