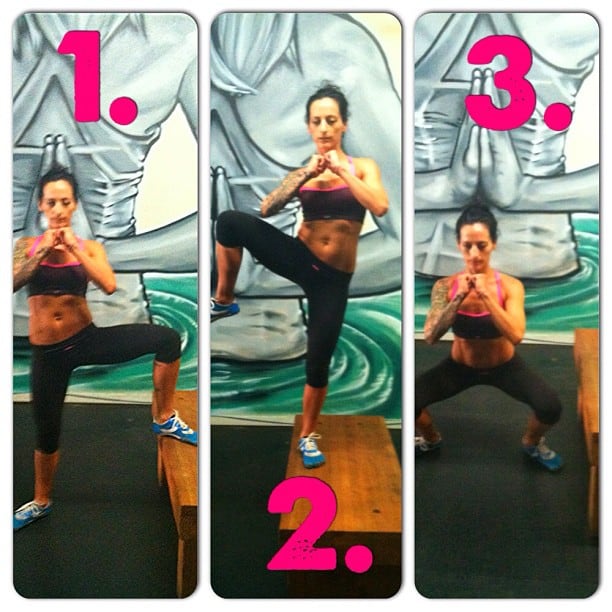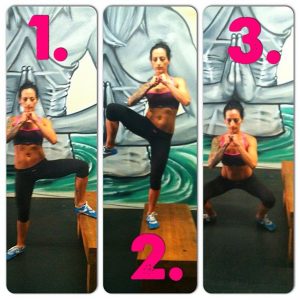 Serious leg burn city – have a bench or something to step onto? Use this bodyweight complex move that targets your inner thighs, glutes, and core.
1. Begin in a sumo stance (wide leg squat) and side step up onto the bench.
2. In one smooth motion, crunch your leg up to your side while balancing on your standing leg.
3. Step down into a full sumo squat and rise back up to begin again.
Do 10-15 each leg – for 3-4 sets
Woo hoo I still feel the burn!!
Ready for more?
Grab the Hot Abs Workout Guide so you have fresh ab workouts every week to sexy sculpt your abs!
Video Demos, Printable Follow-Along Guides, Form Notes, Modifications and More!