Have you ever tried to make poached eggs?
And if you have, have they come out a gooey, vinegar tasting mess?
That's the problem I've always had – just couldn't seem to get that perfectly held-together shape and texture.
Until I was browsing through The 4-Hour Chef and came across these wonderful tips to perfectly poach eggs.
I was skeptical at first, but Tim Ferriss is THE MAN so I figured I'd give it a shot.
Guess what? Success on the first attempt.
Follow each step below to duplicate and enjoy perfectly poached eggs!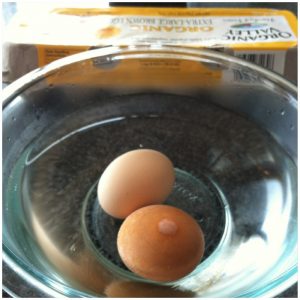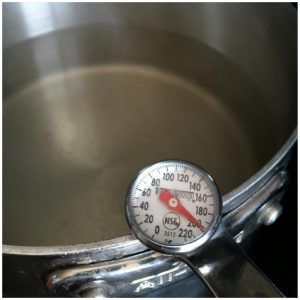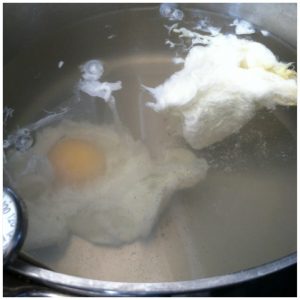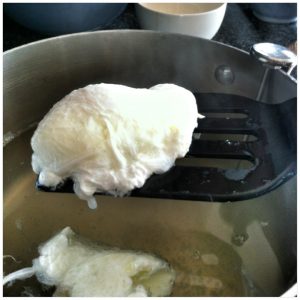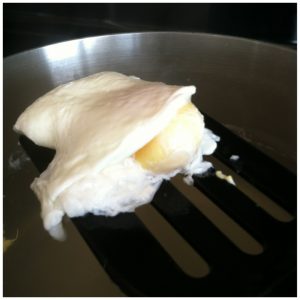 #NerdAlert
Why are eggs such an important food to eat? Because the protein and healthy fat combine in a powerful way to help support muscle growth AND burn body fat. Studies that compared breakfast eaters of eggs vs. bagels found that egg eaters lost almost twice as much weight as the bagel eaters, had an 83% decrease in waist circumference, and reported greater improvement in energy.
I always eat my yolks. They are full of nutrients like choline (lowers inflammation, helps convert homocysteine – a molecule that can damage blood vessels), vitamin B12, lutein (an important carotenoid that may prevent age-related macular degeneration).