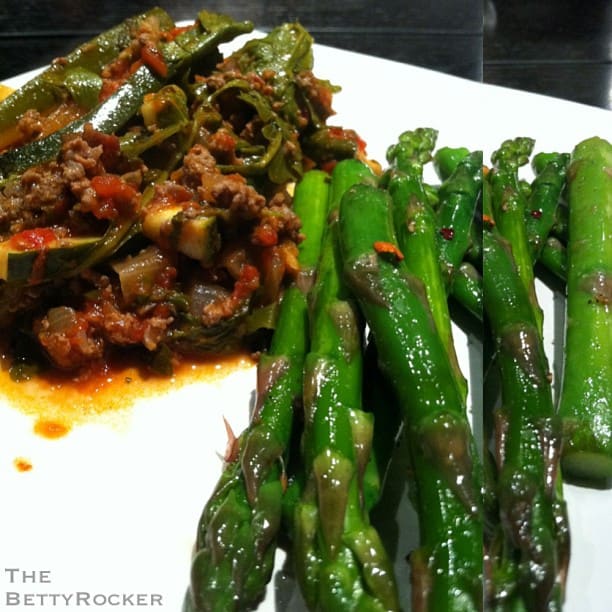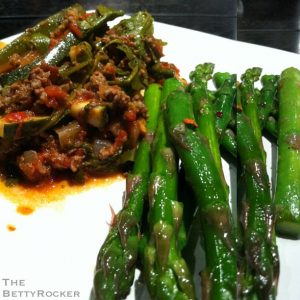 Superfood Saturday: Asparagus – one of my favorite vegetables – crunchy and delicious!
Top 5 health benefits of Asparagus:
1. Contains Anti inflammatory nutrients
2. Contains Antioxidant nutrients: vitamin E, vitamin C, beta carotene (and more)
3. Good fiber content- supports digestion
4. Contains Inulin: feeds special bacteria in our intestine that aid nutrient absorption
5. Amazing spectrum of B-vitamins – which are key in sugar and starch metabolism, aiding in blood sugar regulation.
I pan seared this asparagus in olive oil and some garlic. The rest of dinner was some of my Paleo Buffalo Bacon Zucchini Noodle Lasagna. Yum!