That's right, it's an Anywhere Workout Challenge! It's about BEING AWESOME and showing off your moves to WIN $100 to spend at Lululemon and Whole Foods! Hot workout gear and healthy food – a winning combination! Plus, the guy and girl winner will be featured on my site at the end of the contest, sharing their fitness and health philosophies and showing off their moves!
Bodyweight exercises are the easiest way to get in shape with no equipment, anywhere you are, anytime. Burn fat, build muscle and get shredded doing bodyweight moves in any combination, any location and in any attire! They can be as simple as lunging to the water cooler, holding a plank on a plank, standing on one leg touching your nose…and as fancy as handstands, jump-spins, ninja kicks and any variation you can come up with.
This contest awards points for a variety of things, including good FORM – the best way to prevent sports injuries – and FLAIR – your style, your unique and fun way of working out, or your outfit – open to interpretation!
For inspiration, watch the following 3 Anywhere Workouts videos and check out the links to more bodyeight moves below, pick your favorite moves – or add some new ones – and take PICTURES!
Post them on Facebook with a caption that says "Anywhere Workout Challenge," describes your move – as well as what things you paid attention to with your form – and tag me, Betty Rocker to get points!
Examples: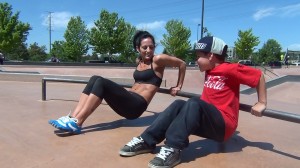 Be sure to friend me so your tags show up and I can keep track of your points!
There is no limit to how many pictures you can post – just use the following guidelines to get maximum points for your effort! I CAN'T WAIT to see your MOVES!!
POINTS:
Post a workout picture and tag Betty Rocker: 2 POINTS
Post a workout picture, tag Betty Rocker AND correctly label it "Anywhere Workout Challenge" 5 POINTS
Bodyweight move from one of my videos: 5 POINTS
Bodyweight move you haven't seen in one of my videos yet: 8 POINTS
Correct form*: 5 POINTS
Labeling how you used correct form in your caption so everyone can benefit**: 10 POINTS
Flair/style***: 5-10 POINTS
*feel free to write and ask for pointers on form if you're not sure! Asking isn't cheating, it's getting knowledge!
**on form – just write one or two things you paid attention to. What you post might help someone else – let's inspire each other and learn as much as we can.
***this is my favorite. If you are inspired to work out in your tutu, wear an eye patch, some awesome color or choose an especially creative space or way of doing your move, you will be awared extra points. I'm a champion of creativity – let's see what you got!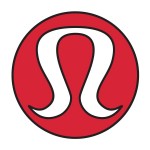 THE HEALTHY LIFESTYLE PRIZE:
For the next 5 weeks (now through the end of August – cutoff is Friday, August 31st), I will keep track of points – and at the end award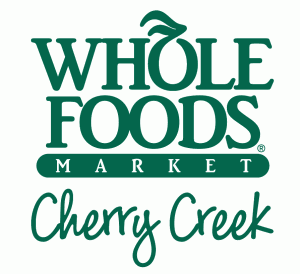 2 people (1 guy, 1 girl) a $50 LuluLemon gift certificate and a $50 Whole Foods gift certificate EACH. YES $100 to use towards your complete healthy lifestyle! LULULEMON – the most AWESOME source of workout clothes that look sexy, and WHOLE FOODS – the best market for organic, fair-trade food to feed your healthy body!
As a BONUS for everyone who participates in the contest, YOUR BODY WILL LOOK EVEN SEXIER BECAUSE YOU DID MORE HOT, BODY-SCULPTING ANYWHERE WORKOUT MOVES!!
The two winners will have be featured on my website at the end of the contest, showing off their best moves, their own fitness and health philosophies, and get a chance to promote themselves! It's a great opportunity to inspire others, get your voice heard and BE AWESOME!
Remember you can do these moves in your house, in your hotel, on a beach, at your office (use discretion haha), on the sidewalk, in an alley, on the roof, in a parking lot, in a park, at a concert, when you don't have a gym, when you don't have much space, before you brush your teeth, on a bathroom break of a road trip, while you're camping, on a bridge…..Anywhere!
ANYWHERE WORKOUT #1: Park
MOVES: plank walk-outs, straight leg bicycle crunches, high/box jumps, decline push-ups, skater lunges, single leg squat/reach (reach is a deadlift move)
ANYWHERE WORKOUT #2: Alley
MOVES: reverse plank, side plank dip with knee raise, broad jump, forward lunge with high kick, crunch ups, floor wipers, single-leg calf raises
ANYWHERE WORKOUT #3: Skate Park
MOVES: plank, supermans, mountain climbers, dips, jump squats, pushups, lateral barrier jumps (barrier optional)
More Bodyweight Moves:
50 Bodyweight Exercises You Can Do Anywhere
Jason Ferruggia: 20 Bodyweight Exercises for Building Muscle Strength
COMMENTS are OPEN – If you have a QUESTION, COMMENT or NEED ANYTHING in regards to this CONTEST, write it below so everyone can benefit! I can't wait to see your moves!