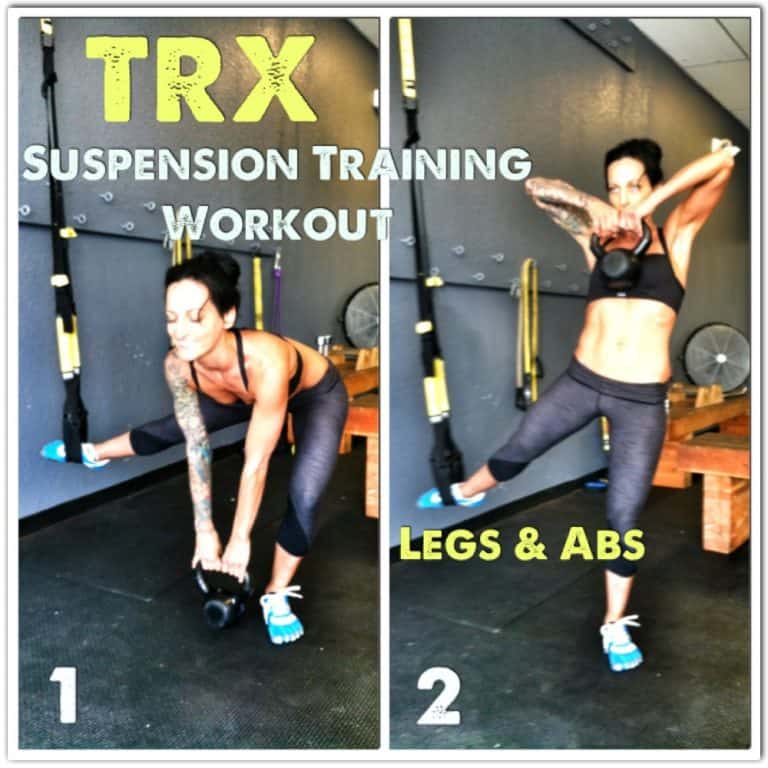 I love TRX suspension training
.
You can do so many different bodyweight moves simply using gravity and the de-stabilizing action of the straps.
Your core muscles will fire up immediately as they activate to help you balance.
If you're ever in Denver, check out my totally awesome home gym Qi – Covered in graffiti and with an industrial vibe, they are unique and fully loaded with equipment for gymnastics, crossfit, heavy lifting, cardio, TRX, yoga, kettlebell, barre and MORE.
Check out these fun and awesome moves I learned the other day on the TRX – try out the circuit and remember to pay attention to the form notes to get the most out of these killer exercises!
Warmup:
5 min on the treadmill:
Repeat 5 times:
30 sec walk
30 sec sprint
TRX Single Leg Front Squat with Core Cross-Over:
Kettlebell Row with TRX Single Leg Squat: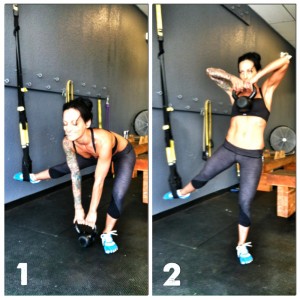 Side-Side Fitball Knee Pull-ins: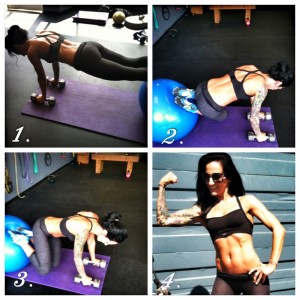 TRX Ninja Side Burpee: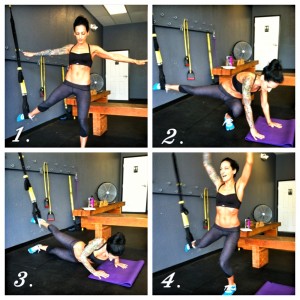 5. Box Jumps
-Land softly and do 15 in a row without stopping if you can. Make sure you land with your entire foot on the box/bench. Get your heart rate up! You don't need a picture of this!
TRX Bicycle Straddle Combo: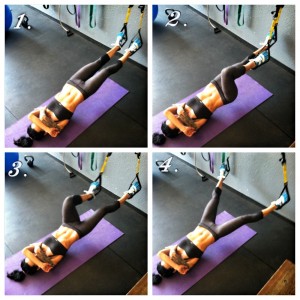 Need a TRX?
Check them out on the company's website HERE. I ordered the one I have at home from them.
Ready for more?
Grab the Hot Abs Workout Guide so you have fresh ab workouts every week to sexy sculpt your abs!
Video Demos, Printable Follow-Along Guides, Form Notes, Modifications and More!