Have you asked yourself lately WHY you exercise?
Is it because it makes you feel great afterward, or because you have a goal you're working toward? I'm going to be honest, I work out for two reasons:
1. I want to be strong.
2. I want to feel beautiful.
I love how good it feels to know that the same great legs rocking my high-heeled boots can carry me for miles and miles, up and over a mountain, do sprints through the grass playing catch with my friend's dogs, or allow me to enjoy a beautiful run around Lady Bird Lake.
I love wearing a dress that shows off  the shoulders and arms that I earned doing push-ups that made me want to give up and plank holds and crazy weighted circuits at the gym that left me sore for days.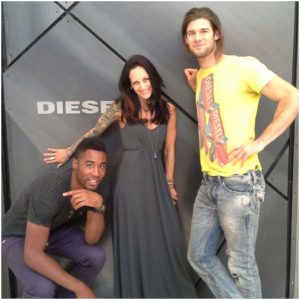 I take pride in my appearance because I fight for it, I work for it, and I earn it. No matter what stage you are at – seasoned veteran or just  beginning – trying to add some muscle or shed some pounds – these body weight shred circuits WILL help you achieve, sustain and progress with your goals.
But, there is one thing you can do that will make the hard work you put in during these circuits completely pointless.
Can you guess what that is?
Mindlessly eating crap. 
Best diet advice ever:
Stop eating crap. Just eat real food. Learn how to grocery shop, cook simple dishes and take food with you to go. Here are 5 articles right here on my blog that can help you get set up (these links all open in a new window so you can stay here for your workout moves):
Now, let's get into this week's totally AWESOME workout!!!
CHALLENGE: Do this circuit 3-5 times, doing each exercise for 1 minute. DO IT 3 TIMES THIS WEEK!
Move 1: Plank Walk Outs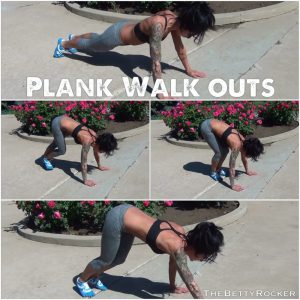 Move 2: Bicycle Crunches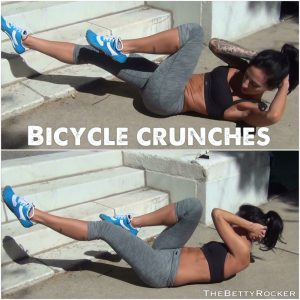 Move 3: Jump Ups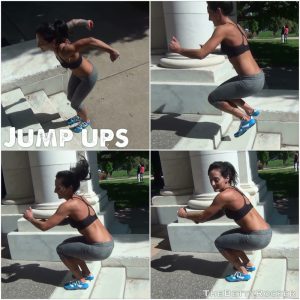 Move 4: Decline Push-Ups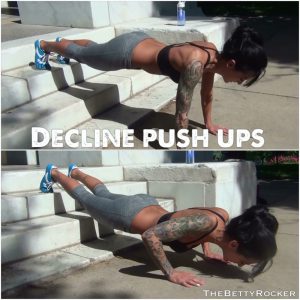 Move 5: Skater Lunges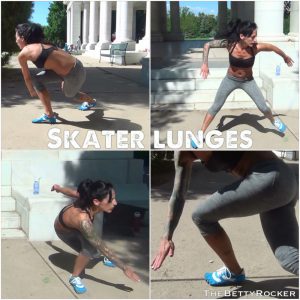 Move 6&7: Combination Single Leg Squat Reach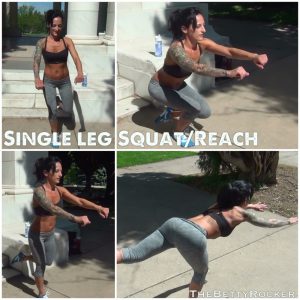 That's the Workout! Post below and let me know how many rounds you did, and how many reps (if you had time to count them!) – here's a link to the video that demonstrates the moves – but uses a different format (reps, rather than time). Watch it if you need any help with how to do these moves!
Be sure to rest in between moves, usually between 5-20 seconds depending on your fitness level, and take 15-30 between rounds. Challenge yourself for 3-5 rounds – ROCKSTAR status to all who complete this circuit this week!
Here's the Link to the Week 4 Moves!