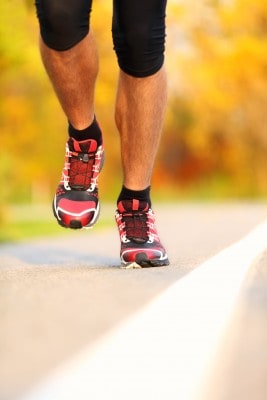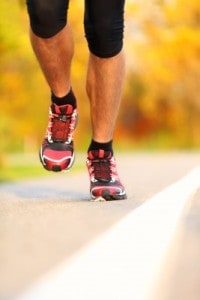 Tabata Hills is a workout I like to do that combines efficient high calorie burning with a great leg workout.
Tabatas are a type of interval training in which you combine 20 seconds of work with 10 seconds of rest for consecutive repetitions. I like to do 5 minutes of tabata-style intervals, followed by 5 minutes rest for 3 rounds.
You could vary this workout by doing more or less than 5 minutes, traditional tabata rounds go for 4 minutes. The extra minute adds an endurance component that I really enjoy – but I had to build up to it.
You can (and should) adjust the resistance to suit your level, and increase or decrease your warmup time to accomodate your schedule.
Workout:
10 minute warmup: 1% grade, 6.5mph
——>in the last minute of your warmup, hop off to the sides and adjust the grade so you can begin right on the minute.
5 minutes tabatta sprints: 10% grade, 6.5mph
——>20 seconds run, 10 seconds hop off and stand on the side, repeat for 5 minutes.
——>Use care when getting on and off the treadmill while it's moving.
5-10 minute cooldown: 1% grade, 6.0mph
Notes on form:
Don't hold onto the treadmill when you're running- that body position is hard on your back. Adjust the level to where it's challenging, but you can still run without holding on.
As always, engage your core, and pay attention to how your feet are contacting the running surface. Make sure you are evenly distributing your weight.