Betty Rocker Recommends:
I love sharing my favorite people, places and things! Check out these links to some of my favorite Food, Fitness, Mindset, Health, Business, Love and Relationships resources, and be sure to leave a comment if you have any recommendations for our Fit Fam community!
Food and Alternative Diet Resources

Cappello's Gluten Free Noodles – absolutely wonderful gluten-free noodles that you can order online. Made from wholesome ingredients (I have every one of their ingredients in my own kitchen!) Get a recipe on the blog for my Coconut Curry Fettuccine using their noodles.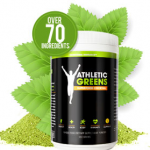 Athletic Greens – I've been using Athletic Greens for the past 6 months and I have never found a better portable, more convenient green powder. I absolutely love the taste. Their superfood cocktail blend is organic, contains probiotics and enzymes to help nutrient absorption, and is just packed with whole foods. When I travel I take their awesome portable travel packs with me.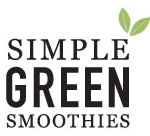 Simple Green Smoothies – Created by two good friends Jadah and Jen, this site is an amazing resource for delicious and healthy green smoothie recipes, inspired, healthy living and will make you feel great!
Omega 3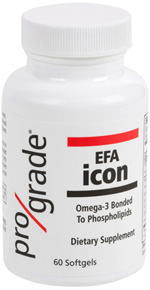 I don't recommend or take many supplements. Most of what we need we can get from whole foods. I do make sure I take a daily dose of Omega-3's though, because essential fatty acids (EFA's) can't be made by our bodies, we have to get them from food, and most of us don't always eat enough of them daily.
Our typical American diet is sadly deficient in Omega-3's. Both Omega 3 and 6 are essential, but the 6's are found in a greater number of common foods
I highly recommend the Prograde Icon as one of the best Omega-3 sources on the market. The company has done its homework, and has a well-known reputation for quality in the industry. They provide a lot of great information and research about their products.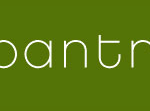 Elana's Pantry – Elana Amsterdam is a marvelous cook and absolutely inspiring mom. Check out her wonderful gluten free recipes over on her popular blog.

Healthful Pursuits – I am a big fan of the great recipes and great attitude this holistic nutritionist food blogger shares every week. Check out Leanne Vogel and her wonderful gluten free and allergy friendly recipes.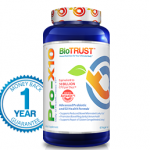 Probiotics – I use probiotics regularly to help promote regularity among other things

Your gut health is really important. Some people refer to our stomach as our "second brain" and from my experience with food and the body I would have to agree.
One of the reasons I promote a gluten-free diet is because gluten is one of the many food sources that when over-eaten can irritate and inflame our digestive system and upset our friendly gut flora (bacteria). There are many other common stomach irritants- like pollutants, chlorinated water, pesticides, sugar and antibiotics to name a few.
This formula is pretty awesome, and I personally use and recommend it for promoting good gut health.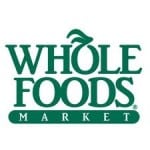 Whole Foods Market – Where I buy just about everything I cook with. Look for them when you're traveling to stick to your clean eating! I taught monthly cooking classes at the Cherry Creek store (in Denver, CO) until I moved to Austin this year, and now am about to start teaching here at the famous Culinary Center!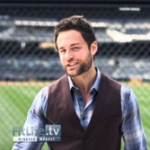 Drew Canole – I am a huge fan of Drew and everything he does. He provides awesome information and great videos for the healthy and fit lifestyle, and is an all around positive force for change!

The Vegetarian Health Institute – for my non-meat eating friends, this is a wonderful site and resource about food and the vegetarian lifestyle.
Fitness
MyFitStation - this blog has tons of awesome fitness and lifestyle tips! Isabella is super inspiring, and shares her workout logs, meal plans and all kinds of fitness goodies with her readers. I'm a huge fan!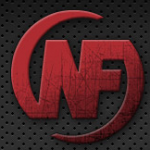 Nerd Fitness – Only the most awesome nerd fitness blog in existence. Duh.

I love Steve Kamb! He's so cool and real. You are missing out if you don't know about him!

Qi Functional Training Centers – If you are ever in Denver, check out my old stomping grounds. Co-owned and created by two of the coolest people you'll ever meet, Chris Lindley and Dawnelle Arthur, both passionate fitness and health advocates. Qi has the best gyms in Denver with 5 locations – featuring Real Ryder bikes and spin classes, Qi Yoga, Adult gymnastics, teacher training and the best community in the city.

Lululemon Athletica – The best athletic clothes to train in, for men and women. Great community programs in every city they're in. Most of the gear I wear in my videos and photos is from Lulu!
Health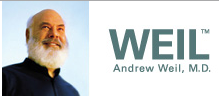 Dr. Weil – this amazing man has so much information to share that will help you live longer and be healthier. His site constantly features recipes, health information and articles that are a great resource.
Mindset & Lifestyle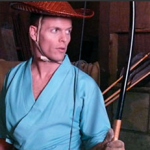 Tim Ferriss – one of my all-time inspirations on so many levels, he's is a real life superhero, charging through life on a grand adventure and sharing everything he learns. Check out his blog, experiments in lifestyle design and any of his totally awesome books!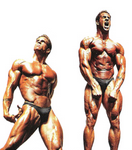 Tom Terwilliger I worked with Tom for over a year. He's a former Mr. America and amazing mentor for the mind and body. I learned so much from him, and you can too! He has a great blog and regularly posts inspirational articles and videos!
Kitchen & Pantry
This is THE blender I use for making my amazing Green Smoothies. I use it every day – sometimes more than once. I've used it to make pancakes, frostings, nut butters and flour, you can even make your own healthy powdered sugar. Before I had this I really didn't know that there was a difference in blenders or what I was missing out on. The Blendtec basically pulverizes everything down to the tiniest particle, eliminating the chunkiness from veggies and fruit you might get from using a regular blender. It really is my secret ingredient for so many of my best smoothies and blends!
Visit my Amazon Store for the exact products I use to cook with, kitchen gadgets I have, on-the-go tools, great resources and books and more.
Business

Marie Forleo – I use Marie's website as a reference in my own life as a female entrepreneur. She is so inspiring, empowering and all around awesome – I highly recommend you check her out!
Relationships and Dating
Evan Marc Katz – For women: He's a personal trainer for women who want to fall in love. Great blog, funny, sarcastic and direct.
David DeAngelo – For guys: David DeAngelo has a great system that works for tons of guys. He really breaks it down and comes from a genuine place.