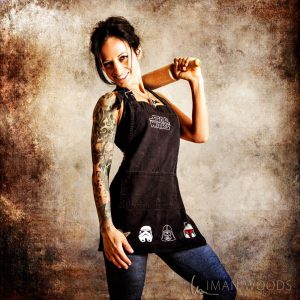 New on the Blog…
3/23 3 Best Reasons to Eat Breakfast #motivationalmondays Why is it so important to eat breakfast? I mean, what if you're just not hungry in the morning….or you don't have time?
Eating breakfast is part of my morning routine every day, and I'm talking about it because it impacts our entire day – our mood, energy levels and our physique. Here are my 3 Best Reasons to eat Breakfast EVERY day…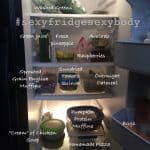 2/27 5-Step Food Prep and Recipes Guide for a Lean Sexy Body A fully stocked fridge with food you actually want to eat is a beautiful thing. Delicious dishes you can grab and eat quickly for those times when you're busy, and ingredients to put together and cook when you have a little more time. In fact, I think that cooking and doing food preparation is one of the highest acts of self love you can participate in. And if you're cooking for your family that's the ultimate act of love too.Today, I want to pull back the curtain and show you exactly what I do to set myself up for a week of successful eating….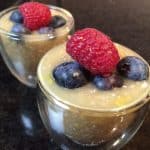 2/20 Delicious Detox Dessert: White Chia Grapefruit Cups This dessert packs a powerful punch whether you're looking to detox, boost your immune system, or add a delicious, healthy new dessert to your repetoire! It takes very little time to make, you can do everything in the food processor – and hey, if you can't find white chia seeds this works great with black too. Why might you want to think about including foods with detoxifying or internally cleansing properties?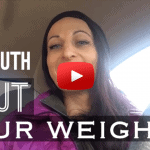 1/18 The TRUTH About Your Weight: Motivational Mondays Let's talk about our weight. Weight is a terrible indicator of body composition. Your weight is simply a number that tells you how much the combined tissues in your body weigh – but it doesn't tell you the far more important thing, which is what those tissues are actually composed of.
For the purpose of this post, I'm going to focus on the two tissues most of us are thinking about right now: muscle and fat. Muscle and fat are very different creatures in your body. A pound of fat and a pound of muscle weigh exactly the same thing, but they take up very different amounts of space in your body.
12/17 Pumpkin Pie Tartlets with Coconut Whipped Cream (paleo and vegan friendly) Happy Holidays! Do you have a favorite holiday dessert? Mine has ALWAYS been pumpkin pie!
I've definitely made some changes to the recipe we had as kids…but it still tastes just as amazing as always. This year, I wanted to do something creative with my pumpkin pie, so I turned it into tartlets….You're going to absolutely LOVE this variation – it basically means MORE crust…and this crust is a variation of my famous Perfect Nut Crust that friends tell me they could just eat by itself over and over.
Champions aren't made in gyms. Champions are made from something they have deep inside them-a desire, a dream, a vision. They have to have the skill, and the will. But the will must be stronger than the skill. -Muhammed Ali

---
Connect with me so I can continue to share my most current content with you!