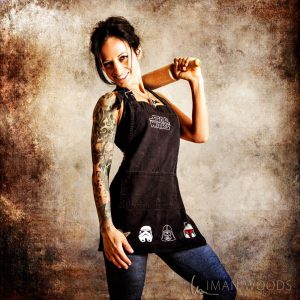 New on the Blog…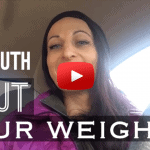 1/18 The TRUTH About Your Weight: Motivational Mondays Let's talk about our weight. Weight is a terrible indicator of body composition. Your weight is simply a number that tells you how much the combined tissues in your body weigh – but it doesn't tell you the far more important thing, which is what those tissues are actually composed of.
For the purpose of this post, I'm going to focus on the two tissues most of us are thinking about right now: muscle and fat. Muscle and fat are very different creatures in your body. A pound of fat and a pound of muscle weigh exactly the same thing, but they take up very different amounts of space in your body.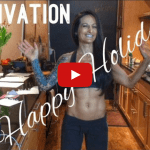 12/23 3 No-Exercise Ways to BEAT Holiday Weight Gain, Manage Stress and Have the Best Holiday Season Ever…. Happy Holidays, Rockstar! This might sound kind of funny….But I wanted to tell you a couple strategies I use this time of year that not only allow me to feel great in my body after Christmas is over, but ALSO to ENJOY MYSELF (highly important) through the entire holiday season. Whether you're traveling or you're staying home with family and friends, let's face it – our fitness routine gets totally thrown off!
12/17 Pumpkin Pie Tartlets with Coconut Whipped Cream (paleo and vegan friendly) Happy Holidays! Do you have a favorite holiday dessert? Mine has ALWAYS been pumpkin pie!
I've definitely made some changes to the recipe we had as kids…but it still tastes just as amazing as always. This year, I wanted to do something creative with my pumpkin pie, so I turned it into tartlets….You're going to absolutely LOVE this variation – it basically means MORE crust…and this crust is a variation of my famous Perfect Nut Crust that friends tell me they could just eat by itself over and over.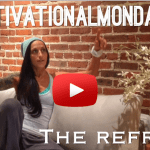 12/15 You're the Star of This Movie: Motivational Mondays "As I look back on my life, every time I thought I was being REJECTED from something good, I was actually being REDIRECTED to something better." 2014 is drawing to a close, and I find myself reflecting on the year that's passed.
Along with all the really awesome stuff that happened this year, I can't help but reflect on the mistakes I made, on the things that went really wrong, on the things I wish I could have done better….But were they really mistakes?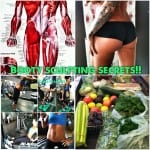 12/4 Betty Rocker's Top 3 Booty-Sculpting Secrets I know what YOU want for Christmas – a nice booty! (I'd argue that you probably already have one…but hey, we're always striving for improvement, right?!) There are a couple of ways to approach getting your glutes to look great. Guy or girl, the same tips apply. 1. Get to know your muscles The muscles that form the shape of your glutes are the gluteus maximus, medius and minimus. There are also a deep layer of muscles (called the "deep 6″) that stabilize and support us while walking – but aren't apparent on the surface. But it's not just your BUTT muscles that give you that defined and lifted shape…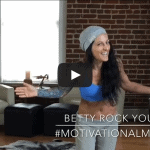 12/1 Motivational Mondays: Gratitude Burpees One small Positive Thought in the morning can change your whole day! I've started a morning practice recently with this in mind. I wake up and do 20 burpees. Sounds fun, right? haha. I know.
But actually I started doing something cool with my burpees. Every burpee I do, I think of a person or something in my life that I'm grateful for.It's been kind of amazing. I'm on Day 17 of my gratitude burpees (that's an extra 340 burpees I wouldn't have gotten under my belt this month) and I'm feeling pretty darn good about life and everything I have.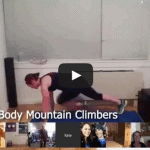 11/26 Total Body Awesomeness Home Workout with Guest Trainer Kate Vidulich If you're looking for a total body workout that you can do at home, in less than 25 minutes, no equipment required, you're in the RIGHT PLACE! In this week's Rock Your Life Challenge Class, we were joined by special guest trainer Kate Vidulich, Australian fitness rockstar, fat loss expert, and the creator of Fat Loss Accelerators.
In addition to the killer workout we did, Kate and I talked about how she got into fitness and the major wake up call that got her to get serious about fat loss and a healthy lifestyle.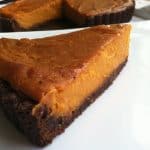 11/23 Sweet Potato Bourbon Pie with Perfect Nut Crust (paleo friendly, gluten and dairy free) This Thanksgiving, I wanted to share one of my absolutely favorite pie recipes with you….One that's EASY to make, Tastes AWESOME, Impresses EVERYONE with its gourmet appeal and, Is incredibly good for you!
Not only do I love the texture this silky sweet potato pie comes out to, the crust you're pairing it with will likely become one you'll want to try with other recipes.This crust took me about a month to get right but it was so worth it!I do different versions of it now with other nuts (check the Healthy Desserts Cookbook for more) and it's just super simple and bakes to perfection in a tart pan.
Champions aren't made in gyms. Champions are made from something they have deep inside them-a desire, a dream, a vision. They have to have the skill, and the will. But the will must be stronger than the skill. -Muhammed Ali

---
Connect with me so I can continue to share my most current content with you!