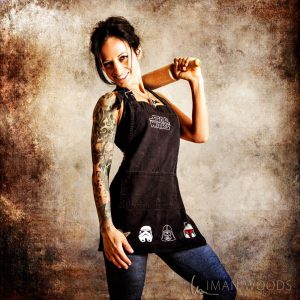 New on the Blog…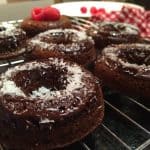 10/28 Paleo-friendly Gingerbread Protein Donuts with Dark Chocolate Maple Glaze YES. Fall is here and I am CRAVING gingerbread!!
These protein donuts make a delicious family-pleasing treat that's actually pretty darn good for us!
I made these babies in our live Challenge Class Tuesday night – we did our fat burning, body sculpting challenge workout and talked about all the health benefits of the ingredients in these fabulous donuts while I was baking them! Here is the recipe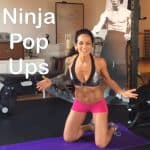 10/22 Ninja Pop-Ups Progression Tutorial: Best Move For Amazing Abs The full ninja pop up is an *advanced* move that requires a LOT of deep core strength. Some of you will be able to do this right away, but for the rest of us, it's important to learn the progression so you can teach your body what to do and develop the strength in your lower abdominals to really make it happen!
ALL of the moves I'm showing you in this little demo are amazing for your lower abs, so take your time, don't force yourself to learn it in one day, protect your knees and DON'T do this if you have any injuries or pre-existing conditions that cause you pain.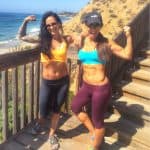 10/18 7 Best Flat Belly Moves with Betty Rocker and Natalie Jill Fitness! I went to visit my friend and fitness expert Natalie Jill recently, and of course we worked out together! Natalie is 43 and not only is she in amazing shape, she has a beautiful chiseled 6-pack! That wasn't the case a few years back though, after she gained 50 pounds during her pregnancy she told me she was determined to get her body into the best shape of her life – so she could take better care of herself and set an example for her daughter. I asked her to share her secrets with us, and in today's workout she'll tell you her 3 tips for getting flat abs – and 9 of her best exercises so you can ROCK your body with us!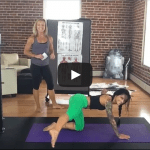 10/10 Full Body Yoga Sculpt with Coach Kylie Join me and the awesome Coach Kylie for a full body yoga sculpt session that will tone, stretch and strengthen your entire body! YOGA, just like this challenge workout program, is a PRACTICE.
Our daily practices add up to habits…and our habits are the foundation that shape our lives. I love how yoga reminds me to have balance in my body between stretch and strength – something I need to be reminded of in my life as well.
What about you?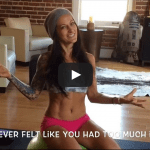 10/6 Fitness Monogamy: Do YOU Have Too Many Coaches? I ran into trouble last week in my business. In trying to grow, I am always looking for smart people to guide me – a sound strategy. But this time it really backfired because I ended up not knowing WHAT decision to make because my coaches were giving me opposite advice!!
In fitness I think this happens ALL THE TIME. We want to try the latest and greatest strategy, but we end up getting confused by all the mixed messages. That's why I suggest choosing ONE VOICE to listen to at a time, trying out the strategies or suggestions you're getting from that person and giving it a chance to see how it works.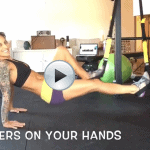 9/24 TRX Leg and Booty Workout I got a TRX for my house because I love how this simple system takes my bodyweight workouts to the NEXT LEVEL!
They have them at a lot of gyms, and if you want to put one in your house you can order one on Amazon. I love mixing up my workout programs throughout the year, and after 8 weeks of lifting I wanted to give my joints a break and focus back on calisthenics.
So I'm combining TRX resistance training with my famous bodyweight circuits – and feeling awesome!
Champions aren't made in gyms. Champions are made from something they have deep inside them-a desire, a dream, a vision. They have to have the skill, and the will. But the will must be stronger than the skill. -Muhammed Ali

---
Connect with me so I can continue to share my most current content with you!