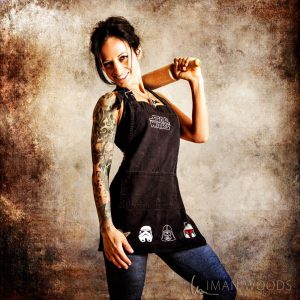 New on the Blog…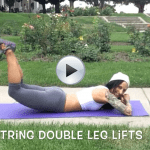 7/23 Bodyweight Shred for Calves, Hamstrings and Glutes Ready for a fast, fun circuit that targets the entire back of your legs? GREAT! Today we're working the calves, hamstrings and glutes with 5 targeted bodyweight moves, sequenced to maximize your fat burn and build strength. You can sequence this for time if it's limited by doing each move for 0:30 and running through it 3 times for a 7-8 minute burn, or extending it to 1:00 each move and going for 3 rounds for a 15 minute bonus shred. To make this workout longer, I would pair it with this total glutes and abs ladder circuit that's fast, fun and you can do it with me just like this one.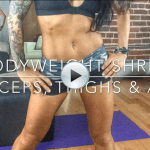 7/16 12-Minute Bodyweight Burn: Thigh's, Tri's and Abs You don't need much time and you don't need any equipment to get a serious workout for your thighs, abs and triceps!! I know those areas can be trouble spots for a lot of us…areas that like to store stubborn fat that keep us from seeing that lean, sculpted muscle. I have to be brutally honest guys,….doing workouts that target your troubled body parts will not magically melt the fat off of those areas. BUT – what they will do is sculpt the lean muscle that creates the shape you want to see and contributes to the overall reduction of fat we carry.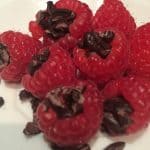 7/10 Chocolate Stuffed Raspberries Raspberries and chocolate were made for each other. I was actually unpacking my kitchen and spilled a bunch of cacao nibs on the counter – right next to the raspberries I had just gotten. Oh, happy accident! I started stuffing cacao nibs inside of the raspberries because they looked like just the right size, and I have to say you're lucky I stopped to take a picture because these suckers are so good, they go down fast! I was completely entranced with how the sweetness of the raspberries was just enough to make that raw, unsweetened chocolate really taste extra chocolatey, and the combination of textures was just awesome.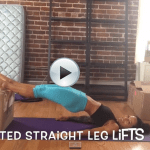 7/8 Moving Boxes Bodyweight Shred Workout (glutes + hamstrings) Moving can be so chaotic!! It certainly felt like it this time, moving across the country back home to Denver. If you've ever moved I'm sure you can relate.
I had a lot of issues with this move – things got damaged on the moving truck, the shipping company "forgot" to ship my car, the list goes on. BUT – that's life! Instead of focusing on all of the craziness and chaos I did the one thing I could control throughout my move which was to make a workout happen every couple days.
6/23 Motivational Mondays: You are Beautiful Say it to yourself right now, "I am beautiful." Taking pride in your appearance and spending the time to learn how to take care of your body is a high-value move.
We respect people who take care of themselves, and we respect ourselves when we make our health a priority.
But it's not the only thing that makes us beautiful. Where you are RIGHT NOW is exactly where you are supposed to be.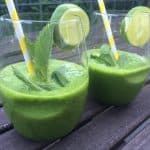 5/26 Mint Mojito Green Smoothie This long weekend was super hot in the Bay and I wanted to make something delicious and healthy to celebrate with! This is a GREAT recipe if you're new to green smoothies, as it's very well balanced and easy to make – easy to drink too! – with ingredients that anyone could find. Of course adding a little rum to this to make an a healthy spin on a mojito wouldn't be a bad idea haha – I'd for sure leave the honey out if you do that and maybe add a little ice – but this works best for me as a green smoothie reminiscent of a mojito.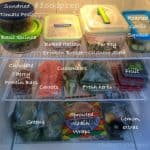 5/7 Fat Burning Meal Planning I have some fantastic info for you today to help you make this week, this month – and I hope the rest of your life easier, more efficient, more affordable, and healthier when it comes to food. Failing to plan is planning to fail.
"Failing to plan is planning to fail" makes sense when it comes to our bodies, and the way we take care of them. But what if you're a busy mom or dad, college student, or a family on a budget and figuring out all this prepping and planning just sounds hard or expensive?
Champions aren't made in gyms. Champions are made from something they have deep inside them-a desire, a dream, a vision. They have to have the skill, and the will. But the will must be stronger than the skill. -Muhammed Ali

---
Connect with me so I can continue to share my most current content with you!