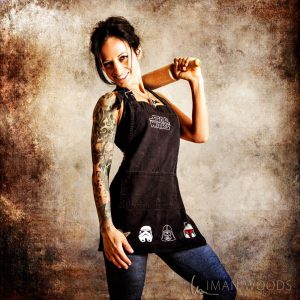 New on the Blog…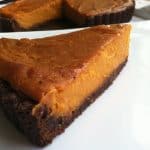 11/23 Sweet Potato Bourbon Pie with Perfect Nut Crust (paleo friendly, gluten and dairy free) This Thanksgiving, I wanted to share one of my absolutely favorite pie recipes with you….One that's EASY to make, Tastes AWESOME, Impresses EVERYONE with its gourmet appeal and, Is incredibly good for you!
Not only do I love the texture this silky sweet potato pie comes out to, the crust you're pairing it with will likely become one you'll want to try with other recipes.This crust took me about a month to get right but it was so worth it!I do different versions of it now with other nuts (check the Healthy Desserts Cookbook for more) and it's just super simple and bakes to perfection in a tart pan.
11/13 Pumpkin Spice Latte Bread (gluten, grain and dairy free) I could eat this bread for breakfast, as a snack, with soup at lunch, with a green smoothie, on the side at dinner….it's that good – and super versatile. Try topping it with some ginger butter (recipe below), one of my favorite immune-boosting Fall secret weapons.
The ingredients in this bread – particularly the spices – are exactly why I love having it this time of year. The season changes, it gets colder and our bodies don't always adjust quickly. It's a busy time, with school starting, holidays coming up, the end of the year coming – and all the running around can definitely run us down.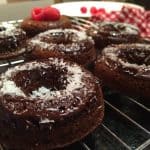 10/28 Paleo-friendly Gingerbread Protein Donuts with Dark Chocolate Maple Glaze YES. Fall is here and I am CRAVING gingerbread!!
These protein donuts make a delicious family-pleasing treat that's actually pretty darn good for us!
I made these babies in our live Challenge Class Tuesday night – we did our fat burning, body sculpting challenge workout and talked about all the health benefits of the ingredients in these fabulous donuts while I was baking them! Here is the recipe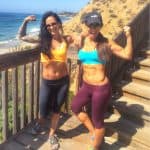 10/18 7 Best Flat Belly Moves with Betty Rocker and Natalie Jill Fitness! I went to visit my friend and fitness expert Natalie Jill recently, and of course we worked out together! Natalie is 43 and not only is she in amazing shape, she has a beautiful chiseled 6-pack! That wasn't the case a few years back though, after she gained 50 pounds during her pregnancy she told me she was determined to get her body into the best shape of her life – so she could take better care of herself and set an example for her daughter. I asked her to share her secrets with us, and in today's workout she'll tell you her 3 tips for getting flat abs – and 9 of her best exercises so you can ROCK your body with us!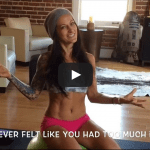 10/6 Fitness Monogamy: Do YOU Have Too Many Coaches? I ran into trouble last week in my business. In trying to grow, I am always looking for smart people to guide me – a sound strategy. But this time it really backfired because I ended up not knowing WHAT decision to make because my coaches were giving me opposite advice!!
In fitness I think this happens ALL THE TIME. We want to try the latest and greatest strategy, but we end up getting confused by all the mixed messages. That's why I suggest choosing ONE VOICE to listen to at a time, trying out the strategies or suggestions you're getting from that person and giving it a chance to see how it works.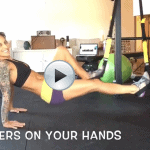 9/24 TRX Leg and Booty Workout I got a TRX for my house because I love how this simple system takes my bodyweight workouts to the NEXT LEVEL!
They have them at a lot of gyms, and if you want to put one in your house you can order one on Amazon. I love mixing up my workout programs throughout the year, and after 8 weeks of lifting I wanted to give my joints a break and focus back on calisthenics.
So I'm combining TRX resistance training with my famous bodyweight circuits – and feeling awesome!
Champions aren't made in gyms. Champions are made from something they have deep inside them-a desire, a dream, a vision. They have to have the skill, and the will. But the will must be stronger than the skill. -Muhammed Ali

---
Connect with me so I can continue to share my most current content with you!