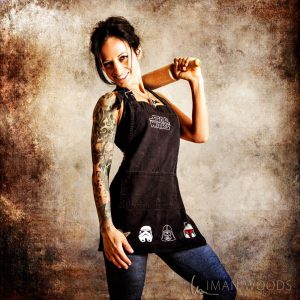 New on the Blog…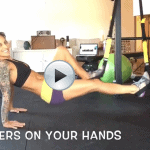 9/24 TRX Leg and Booty Workout I got a TRX for my house because I love how this simple system takes my bodyweight workouts to the NEXT LEVEL!
They have them at a lot of gyms, and if you want to put one in your house you can order one on Amazon. I love mixing up my workout programs throughout the year, and after 8 weeks of lifting I wanted to give my joints a break and focus back on calisthenics.
So I'm combining TRX resistance training with my famous bodyweight circuits – and feeling awesome!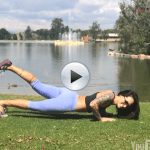 9/10 15-Minute Full Body and Killer Core #WorkoutWednesdays Join me and my friend Mimi was we cruise around Denver on the Ruckus on our way to workout in City Park! Expect to get an amazing core workout, get your heart rate up and work your entire body – and be done in 15 minutes with today's workout! If you have the opportunity to work out outside, take it. Breathing fresh air and moving around just feels natural. But wherever you are, you won't need any equipment for this workout, and you can work your entire body with these awesome moves.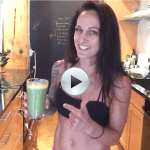 9/8 Top 2 Ways to Jumpstart a Good Mood: Motivational Mondays I woke up today NOT feeling like a rockstar. I was wishing it was Sunday again so I could sleep in and have one more day to catch up on everything around my house. Bad moods are the worst. They sap our energy, creativity, drive and sometimes cause us to engage in behavior that isn't healthy. Hello, snacks I'm not even hungry for? Self-indulgent movie watching when I should be studying? Bring it on. Look, we can't feel like Mary Fucking Sunshine 24/7 but you know those times when you catch yourself feeling uninspired or just down on life for no good reason – that's the time you need to pull out this game plan.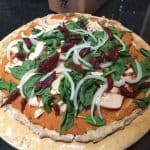 9/4 Sundried Tomato Pizza (Paleo, Vegan, Nut-Free Crust) I really loved the vegan, paleo Pie Crust recipe I made a couple weeks ago, and wondered if I could adapt it to make a killer Pizza Crust. For me, there has not been a great alternative to regular pizza crust – I love the way cauliflower pizza crust tastes, but it's a pain to make, and some of the other recipes I've made – while tasty – haven't held up well after a day in the fridge. And, duh, everybody knows that pizza the next day is AWESOME.
I think what you'll find with this recipe is that it's very easy to throw together in the food processor, it rolls out without any trouble, and holds together beautifully without cracking.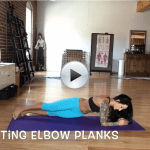 8/27 Weekend Dreams Full Body Shred Home Workout Get ready for the weekend with this crazy fun circuit that strengthens your ENTIRE BODY and absolutely torches fat! I thought my face was going to melt off after 3 rounds of this – and I did 0:45 seconds of each move!! The modifications I'm going to show you are a great place to start if you're a beginner, but try one or two of the more advanced move in your set – you never know what you can do until you try! If you're intermediate to advanced, do as much of the move shown as you can and if you burn out before your interval is up, go right into the modified move to complete your time.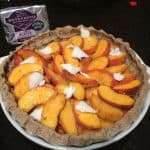 8/24 Paleo Peach Pie My most recent get-together was in honor of my new apartment – and while I don't have any furniture to speak of yet my friends were happy to come help me hang up some new chalkboard wallpaper and sit at the kitchen counter while I cooked them dinner….and dessert of course! We have fresh Colorado peaches in season right now, and I was craving Peach Pie.
I used the Perfect Pie Crust (paleo, vegan, nut free)(pre-baked) as the base. This may be my favorite dessert recipe of the year…let me know if you try it!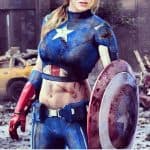 8/19 7 Strategies to Feel Like aSuperhero Anytime: Motivational Mondays I heard from my good friend J today that she was really struggling with some things in her life. She wrote to say, "Honestly I'm not doing too well right now. I'm super stressed and overwhelmed….and broke. I'll be fine. It's just tough right now. There are so many things to get done and figure out how to do. I'm working through it…but the past few days I have not been working through it gracefully, that's for sure." Life is so hard sometimes. This is what friends are for, and what I'm here for. You are never alone. Know that everyone, including me feels like this.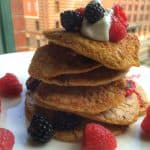 8/16 Gluten Free Berry Protein Pancakes I always try to make time to cook pancakes or French Toast on the weekend, because I have more time in the morning. This weekend I turned on one of my favorite podcasts and puttered around the kitchen in my PJ's putting this deliciousness together.
I absolutely love the texture of these pancakes, they hold together beautifully and have a light, mild flavor.I've added some easy modifications for you in case you'd like to leave out the dairy (can be easily done), or leave out the protein powder.
Champions aren't made in gyms. Champions are made from something they have deep inside them-a desire, a dream, a vision. They have to have the skill, and the will. But the will must be stronger than the skill. -Muhammed Ali

---
Connect with me so I can continue to share my most current content with you!