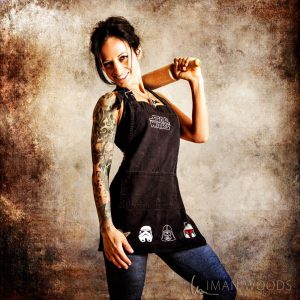 New on the Blog…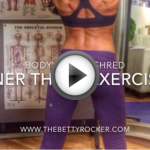 3/6 5 Moves for Strong, Sexy Inner Thighs In the series so far, we've covered Glutes and Inner Thighs, Lower Abdominals and today we're going to target the inner thighs. The adductors in our legs, or inner thighs, have a very important stabilizing effect on the pelvis and knees, and when they become weak can contribute to pelvic rotation, knee pain and cause our knees to track incorrectly.The inner thighs, or ADDuctor muscle group is a strong, supportive group of muscles that attach on the inside of our pubic bone (right at the top of our legs) and runs down to the inside of the knees.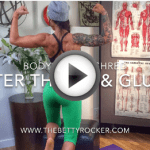 2/26 Outer Thighs and Glutes Bodyweight Fat Burn After being on the road for 10 days, it's GREAT to be home! I came back to a very rainy week here in the Bay, and a lot of work to do – so I'm maximizing my time by adding in some bodyweight shred circuits as usual!
After hearing a lot of requests for outer thighs and glutes, I made a 5-move circuit for you today that really targets those areas. You'll also get some bonus core in there, and really get your heart rate up too – maximizing your fat loss in a very short time.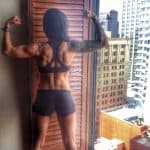 2/24 Seven Success Strategies that You Can Use Right Now (Bonus PDF) This morning before I left New Orleans for the airport I woke up and wrote this list.
Use any or all of it. Print it out (printable PDF link below for you). Say it to yourself. You deserve success and you ARE great.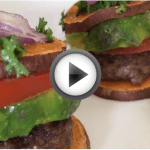 2/19 Sweet Potato Sliders Recipe – VIDEO (gluten free, grain free, paleo friendly, just eat real food #JERF) When I like something, I like to make it many times with variations – so if you've already seen this recipe here is my latest variation, and I made a video for you too!
Sweet Potato Sliders originally happened because I was trying to find a way to bake sweet potatoes in the shortest amount of time. It's nice to have things that don't take long to cook, right? Especially when you're HUNGRY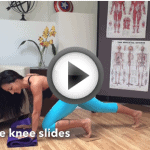 2/12 5 Best Exercises for Lower Abs – body weight circuit Last week I posted a booty sculpt circuit on Instagram that got over 1800 likes and in it I asked people what other body parts they would like me to target. Lower abs was one of the most popular requests, so I am here to answer you on this today. To really burn those lower abs, I recommend doing this ab slider sequence.
Having some kind of resistance will always maximize muscle fatigue and give you faster results so I got creative today and cut up an old box to make floor sliders to give myself some resistance.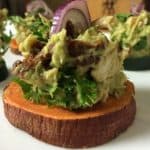 2/10 Sundried Tomato Tuna Salad I first got the idea to mix tuna and avocado together from my friend Jeff Siegel, who is a complete genius in many areas- not the least of which is eating. This recipe is super versatile, and it's one I use for everything from a late night snack to lunch on the fly.
You can make it spicy with hot pepper or chili powder, you can add dill, or other fresh herbs to change the flavors, try dicing up vegetables like peppers, celery or carrots and mixing them together…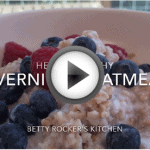 2/5 Overnight Oatmeal: How to Enjoy Grains the Healthy Way Today, I wanted to show you how easy it is to make heart-healthy whole grain overnight oatmeal – and it doesn't have to take 45 minutes to cook.
Soaking your oats actually provides you with some pretty significant health benefits – and if you've been avoiding grains because you've heard they're bad for you, today I'm going to show you exactly how to eliminate those harmful anti nutrients you were warned about.
Champions aren't made in gyms. Champions are made from something they have deep inside them-a desire, a dream, a vision. They have to have the skill, and the will. But the will must be stronger than the skill.
-Muhammed Ali

---

Get Motivated for FREE every week with the rest of the Betty Rocker Fit Fam!
Connect with me so I can continue to share my most current content with you!