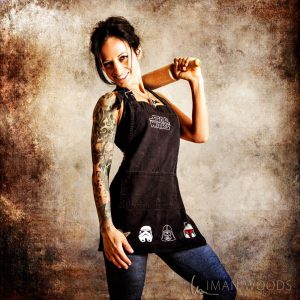 New on the Blog…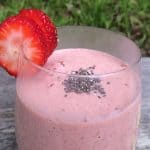 4/15 Strawberry Chia Breakfast Smoothie Do you ever wake up craving a specific food? Today I was just craving strawberries. Always a good idea to listen to the body, so I made this tasty strawberry smoothie. Do you use chia seeds in your smoothies?
They're definitely a staple in mine, and here's why: they're naturally detoxifying and contain a healthy dose of Omega's and fiber…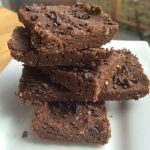 4/11 Raw Chocolate Protein Energy Bars New Chocolate Protein Energy Bars happened when I was playing around with an old recipe last night and they came out so great!
I don't use whey protein powder very often, but when I do I go for quality. The one I used in this recipe is from Biotrust - great company and this protein powder tastes awesome. When it comes to using dates, just make sure they haven't dried out too much.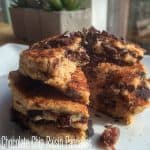 4/9 Chocolate Chip Raisin Cookie Pancakes (gluten free, dairy free, nut free) The inspiration to make today's nut-free recipe came from my good friend Laura, who came out to visit me last week and help me decorate my new house! One of my favorite things to do when I have company is to treat my guests to a healthy and delicious breakfast in the morning. Laura has a nut allergy, and I wanted to take the opportunity to try making a gluten-free pancake that didn't rely on nut flour or nut butter.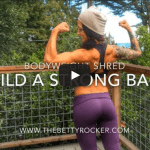 4/2 Five Moves to Build a Strong Back – No Gym Required My primary focus in training is building a balanced body, and teaching you how to do the same.
Modern life subjects us to many misalignment issues, repetitive motion injuries and stress around joints that we don't realize is there until something gives way. Sometimes that is simply because we don't use our opposing muscle groups in a balanced way.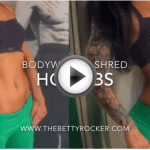 3/25 The Hottest Abs Circuit I've been getting a LOT of requests for bikini body workouts, and I decided to kick it off with a circuit that targets our abs – AND spikes our heart rate to maximize the fat burn at the same time!
I'm calling today's fat-blasting core workout "The Hottest Abs" because it's from one of my good friends in the fitness industry, Shawna Kaminski – who is an expert on fat loss and rocks a shredded six pack stomach…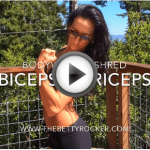 3/18 Sexy Arms: 5 Great Moves for Your Biceps and Triceps (no equipment required) Sculpt Sexy Arms with….Your Gym Bag! Everybody has a bag that they throw everything in – from their laptop to their sneakers, when we're busy and running around making life happen we need a catch-all for life!
Ever think about how much that bag weighs? Or how you can take advantage of it to sculpt some sweet biceps and triceps?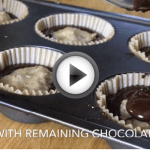 3/14 Paleo-Friendly Dark Chocolate Nut Butter Cups Thank goodness I have neighbors and friends to help me eat these desserts! I got a wicked craving for Reese's the other night – and it immediately made me want to make my own.
I started messing around with what became this insanely easy and delicious new dessert that you have to try…and I think my new neighbors are pretty stoked about it too :)
Champions aren't made in gyms. Champions are made from something they have deep inside them-a desire, a dream, a vision. They have to have the skill, and the will. But the will must be stronger than the skill.
-Muhammed Ali

---

Get Motivated for FREE every week with the rest of the Betty Rocker Fit Fam!
Connect with me so I can continue to share my most current content with you!