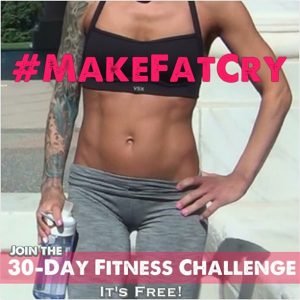 Yes!!! We are just ONE WEEK AWAY from the start of the
30-DAY BODYWEIGHT SHRED CHALLENGE !!
Sign up RIGHT NOW – it's FREE – and it starts JULY 1st!! – REGISTRATION HAS CLOSED FOR the July Challenge, but check back soon for another one!
Every week you'll get a new workout video with progressively challenging Bodyweight circuits that you can do ANYWHERE – no equipment required!!
Printable workout guided downloads with pictures and form, workout video, tons of support in the forum, special features and content (like bonus recipes and videos) that will be posted to the members group – I'm so excited!!!!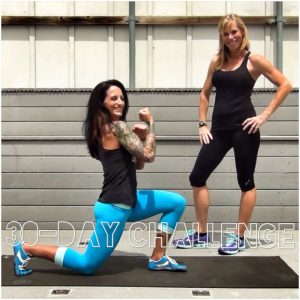 I've got a specific metabolic fat loss program for you that I put together with the help of Master Trainer Erin Truslow, team owner of Big Pistachio Racing, and we are going to do this challenge with you all month!!!
Who is ready to #MAKEFATCRY with us?
– Totally free – this is my chance to give something back to you guys, and I CAN'T WAIT to get fit with you this summer!!