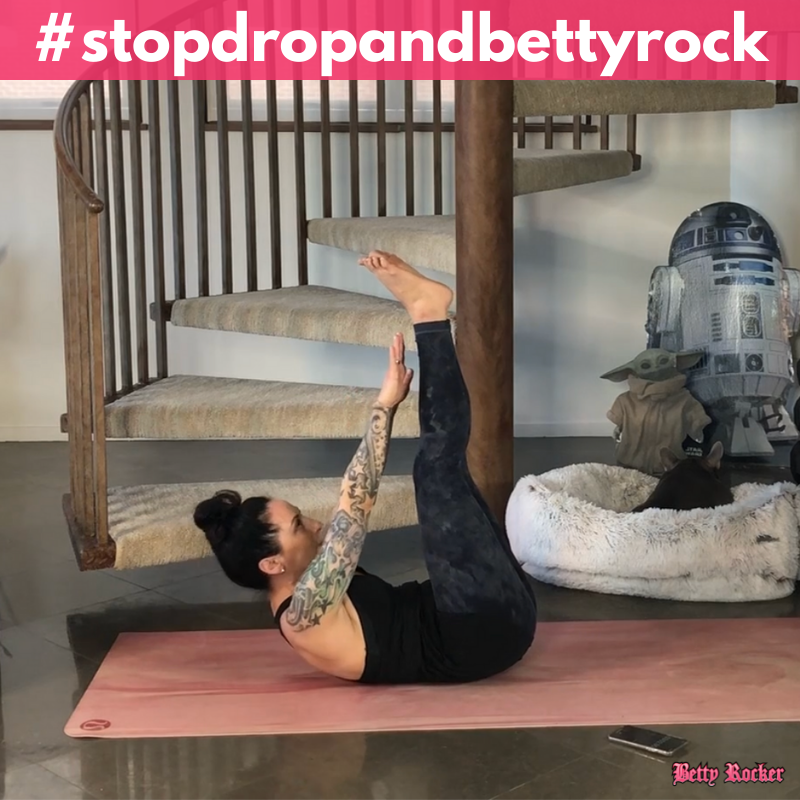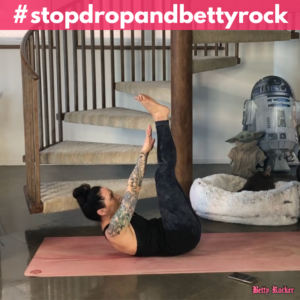 Are you ready to sculpt your core? Join me for this 10-minute total core shred!
You won't need much time or any equipment for this low impact circuit that will target your core from all directions to give you an awesome burn.
Your core is made up of layers of interlocking muscle that work together and are the center point for nearly every movement you make. Strengthening and balancing these muscle layers is key in moving well and preventing injury.
To build a strong healthy core you have to train all of the muscles in your torso – not just your abs!
I'll talk you through it and give you some modifications and variations as we go so you can be where you're at and make it your own. Let's #stopdropandbettyrock!
---
---
Looking for more anywhere workouts that get great results?
I've got you covered in Rock Your Life, my online home gym. You will have access to dozens of 30-day Challenges that can be done whether you're at home, on a work break, or in the gym – so you can stay motivated, get challenged, and take advantage of workouts that get great results!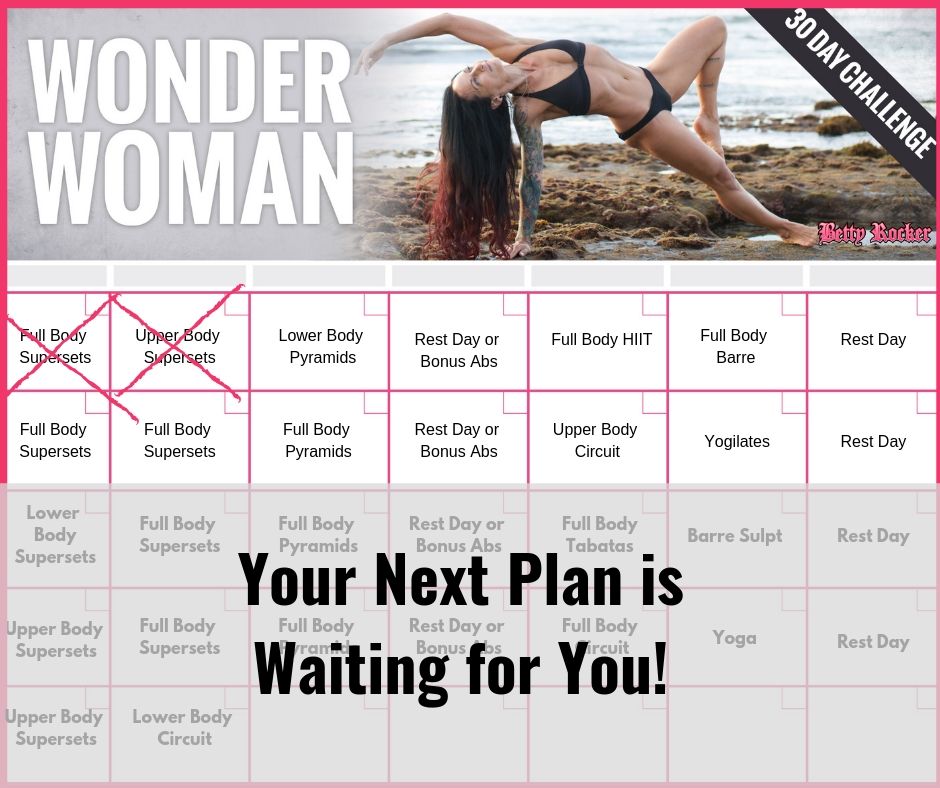 ---
10 Minute Total Core Shred
Click here for detailed written form notes and move explanations.
Equipment: None
Format: Perform each move for the prescribed repetitions and repeat for 2 rounds. 
Move 1: Cross Body Sit Ups (12 each side)
Begin lying on your back with your knees bent and your core gently pressing into the mat to activate blueberry spine.
Bring your right hand behind your head and cross your left ankle over your right knee.
Lift your chest off the mat (without tucking your chin to your chest or pulling on your neck) and reach your right elbow across your body to crunch toward your left knee.
Slowly lower yourself back down and repeat.
Complete all reps on one side and then switch sides.
Optional: For additional core work, keep one leg bent and extend the other (rather than crossing it across the knee) and as you lift  your chest, bring the extended leg in toward your upper body and then extend back out.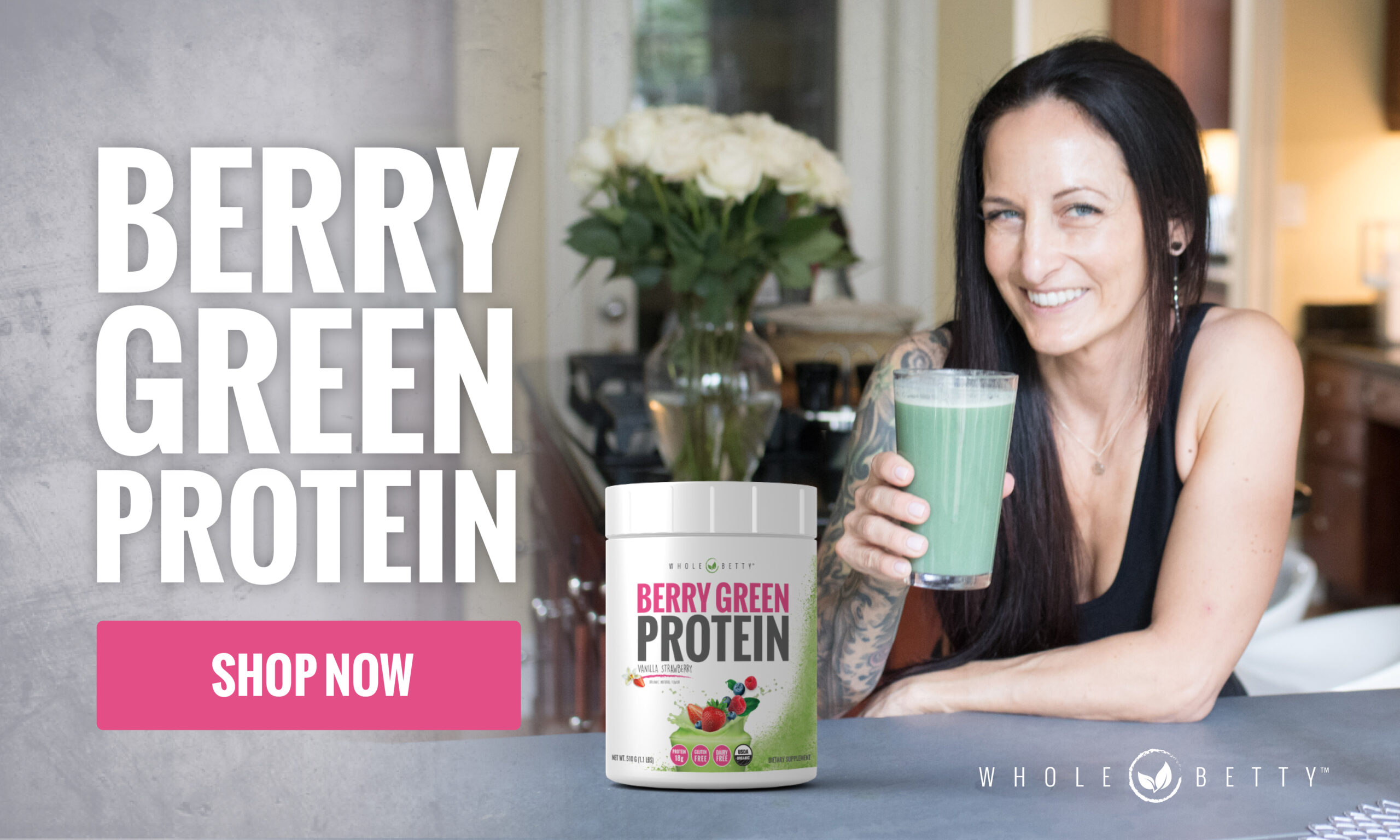 Move 2: Cactus Arms Extensions (10-12)
Come down to your mat, back is flat to the ground pressing your low back into the floor, core engaged with your knees bent.
Bring your arms to an upright 90 degree angle position, pressing your shoulders and elbows into the floor.
Slide your arms as far upward as you can while maintaining elbow and shoulder contact with the ground.

Optional: Drive through your heels to lift your hips off the ground as you move through cactus arms to add additional posterior activation. 
Move 3: Toe Reaches (10-15)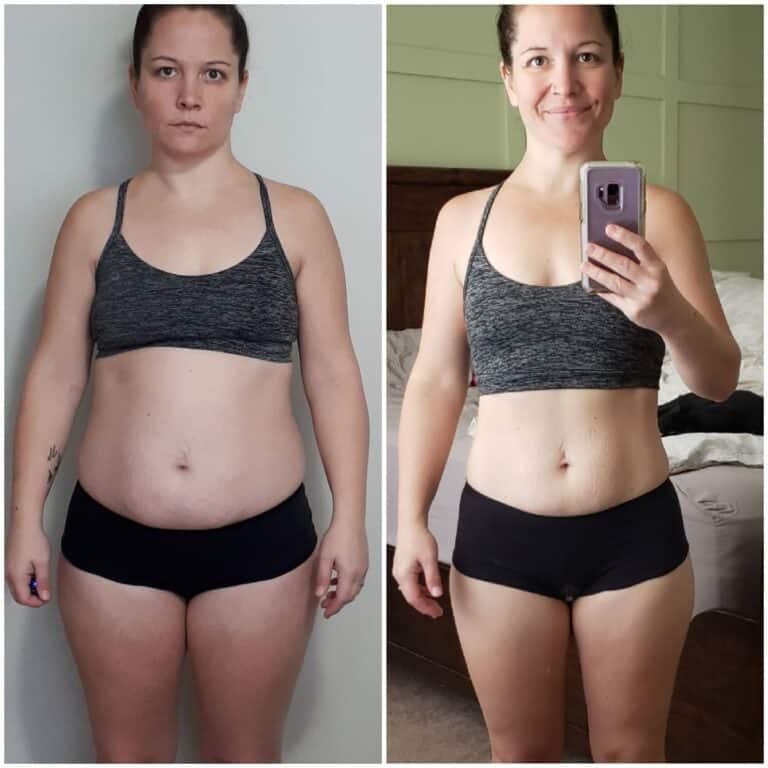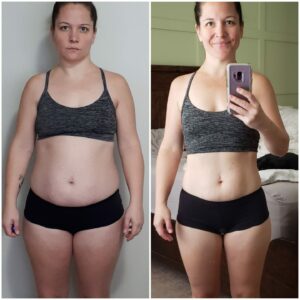 Begin lying on your back with your feet together and legs straight up in the air and your core gently pressing into the mat to activate blueberry spine.
Lift your shoulders off the ground by pulling your chest up (without tucking your chin to your chest) to reach toward your toes.
Slowly lower yourself back down and repeat.

MOD: Bend your knees instead of keeping them straight and reach toward the ceiling. 
Move 4: Swimmers (20)
Lie on your stomach with your arms and legs extended and reaching toward the walls in front of and behind  you.
Lift your right arm and left leg up at the same time and then alternate with your left arm and right leg and repeat back and forth.
Keep a slight contraction in your lower back as you "swim" and keep your gaze neutral so your neck isn't straining or hyperextending.

MOD: Place your fingertips on the floor to support your upper body and isolate just the legs. 
How was that for you? Let me know how you did! Feel free to go back and repeat this workout if time and energy permit, and share this workout with someone who might enjoy it!
---
…so I can support you in ROCKING your body AND your life! Get stronger and healthier with a community of rockstars to support you, home workout challenges for a fit body, and fresh new workout classes each week to keep you motivated!