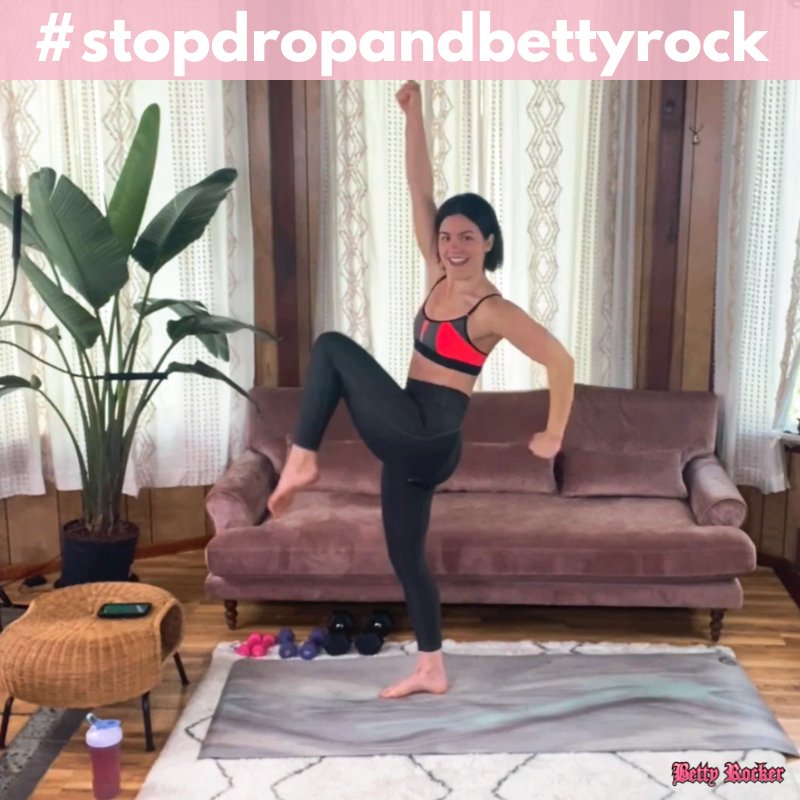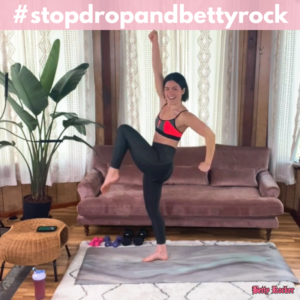 Today's Full Body HIIT Sculpt workout will give you a great full body burn in just 20 minutes!
HIIT stands for "high intensity interval training." This type of training is great if you are on a time crunch but want a great workout.
You can get stronger and fitter at any age combining HIIT workouts like this one with resistance training to your overall workout programming. When we're over 40, and especially post-menopause, our bodies need a greater stimulus to respond.
So wherever you're starting out, build yourself up using the cues and guidance from the awesome Coach Neesha, one of our popular Team Betty Rocker Coaches from Rock Your Life, my online home workout studio.
Coach Neesha is a NASM Certified Personal Trainer and a Team Betty Rocker Coach.
You'll need a little space to move, an elevated surface (optional – good for modifying any plank poses) and some light weighted objects for resistance, like water bottles, water jugs, laundry jugs, or dumbbells.
Get ready to join Coach Neesha and HIIT it hard! We'll be looking for your check ins!
---
---
Love having workouts like this that you can do ANYWHERE, ANYTIME – and a well-designed plan to follow so you get the BEST RESULTS?  Take a 30-day Challenge in Rock Your Life and have workouts like this formatted into a plan to follow!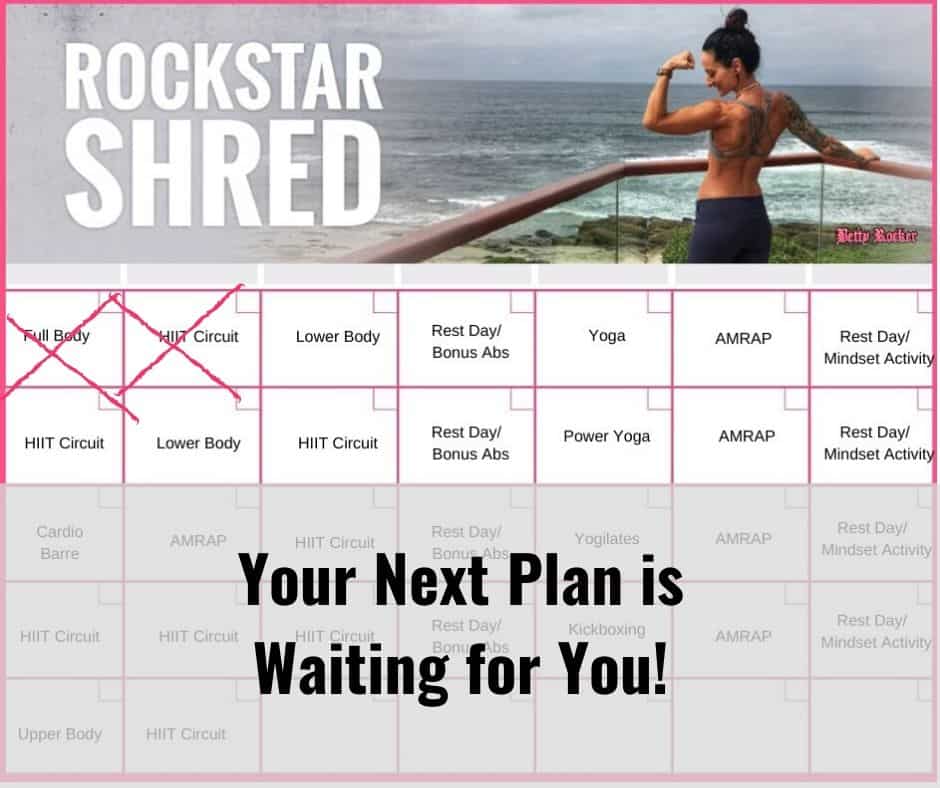 Full Body HIIT Sculpt
Click to expand and see all workout move descriptions
Equipment: Weighted Objects (water bottles, dumbbells, household objects)
Format: Perform each move for 0:30 and repeat for 3 rounds
Circuit
Move 1: Squat to Press
Begin standing with your feet about hip distance apart, with your core engaged, holding a weighted object in each hand at your shoulders.
Begin sending your hips back behind you with your weight back in your heels, knees tracking in line with your toes and ensure your chest is upright and your core is engaged.
Power through your heels and posterior chain to return to standing and as you stand, press the weights straight up overhead (be sure to keep your rib cage down and core engaged and to not arch your back).
Bring your arms back down to starting position and repeat from the squat.

MOD: Squat down to a couch or chair.
Move 2: Mountain Climbers
Begin in a tall plank position with your shoulders stacked over your hands, core engaged, and back flat.
Keeping your hips down, run your knees into your chest and back out by pulling each knee in as far as you can and then back out, one at a time.

MOD: Do this move on an elevated surface by placing your hand on the edge of a couch or table.
Move 3: Sit Up Cross Punch
Lie on your back with your knees bent, feet on the ground and lower back pressed gently into the mat.
Use your abdominals to sit yourself up and punch your arms one at a time across your body.
Lower yourself back down with control until you are back in your starting position and repeat.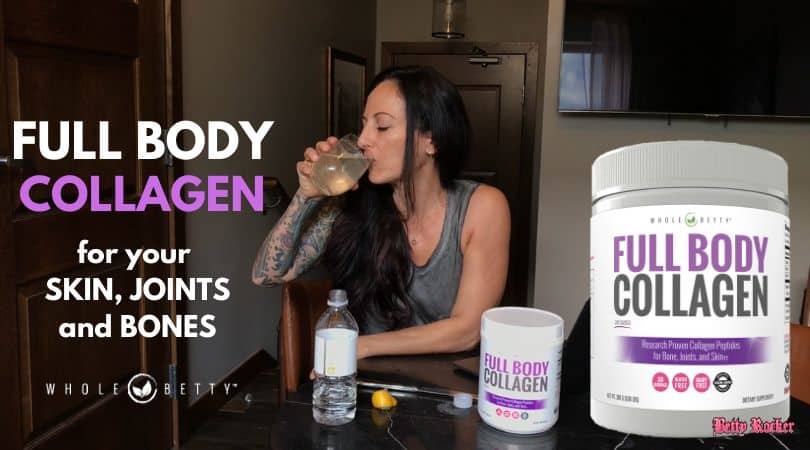 Move 4: Super Mario's Lunges (left)
Begin standing with your feet hip-width apart and core engaged.
Step your left foot back behind you and begin bending your back knee until it nearly touches the ground in a 90 degree angle (ensure your knee is not shooting out over your toe and maintain an upright chest).
Power through your front heel and drive your back knee up to your chest while reaching your left arm up to the sky to come to standing.

MOD: Take out the jump and work on a high knee drive without the jump.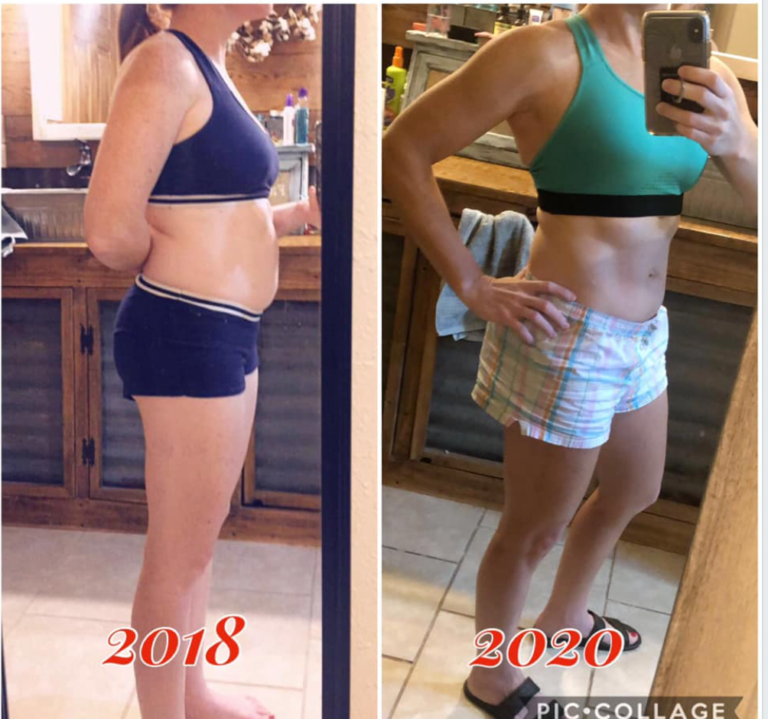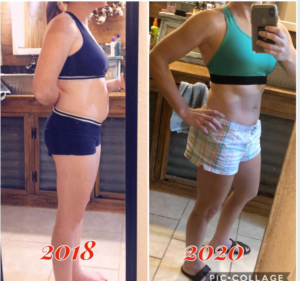 Move 5: Single Leg Standing Side Crunch (left)
Begin standing with your core engaged and left arm raised.
While balancing on the right leg, drive the left elbow and knee together for an oblique crunch and then tap your toe back to the ground and repeat.

MOD: hold onto the back of a chair or side of a couch for stability as needed.
Move 6: Super Mario's Lunges (right)
Repeat on the right side.
Move 7: Single Leg Standing Side Crunch (right)
Repeat on the right side.
Awesome job Rockstar! Check in below and let us know how you did and if you're a fan of HIIT workouts – we love hearing from you!
---
…so I can support you in ROCKING your body AND your life! Get stronger and healthier with a community of rockstars to support you, home workout challenges for a fit body, and fresh new workout classes each week to keep you motivated!