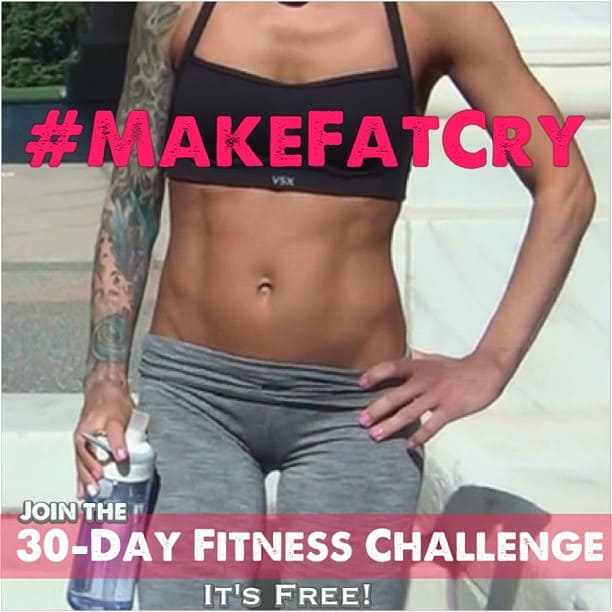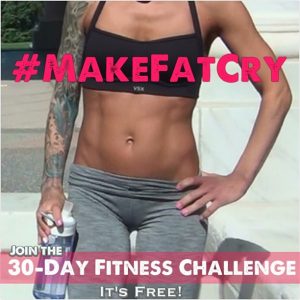 Sign up to take the FREE…..
Sign up RIGHT NOW – it's FREE – and it will start the day after you sign up!
Each day you'll get a new 15 minute workout video with progressively challenging Bodyweight circuits that you can do ANYWHERE – no equipment required!!
What's the catch?
From what I've seen after years of training people (myself included) we all need a reason to stay on track! So your videos will expire every 24 hours – because without that deadline, it's too easy to put off your workout til tomorrow.
And to see real results, we need consistency.
This is a great opportunity to put your 4 Pillars of Health in practice, by using this time to focus on your:
SLEEP, on your
NUTRITION (and btw, I'll offer you my custom 30-day Challenge Meal Plan guide for purchase after you sign up if you want my plan – totally OPTIONAL, you'll still get the workouts), on your
STRESS MANAGEMENT, and of course, on your
EXERCISE!
This challenge is totally free – this is my chance to give something to you guys, and I CAN'T WAIT to get fit with you!!