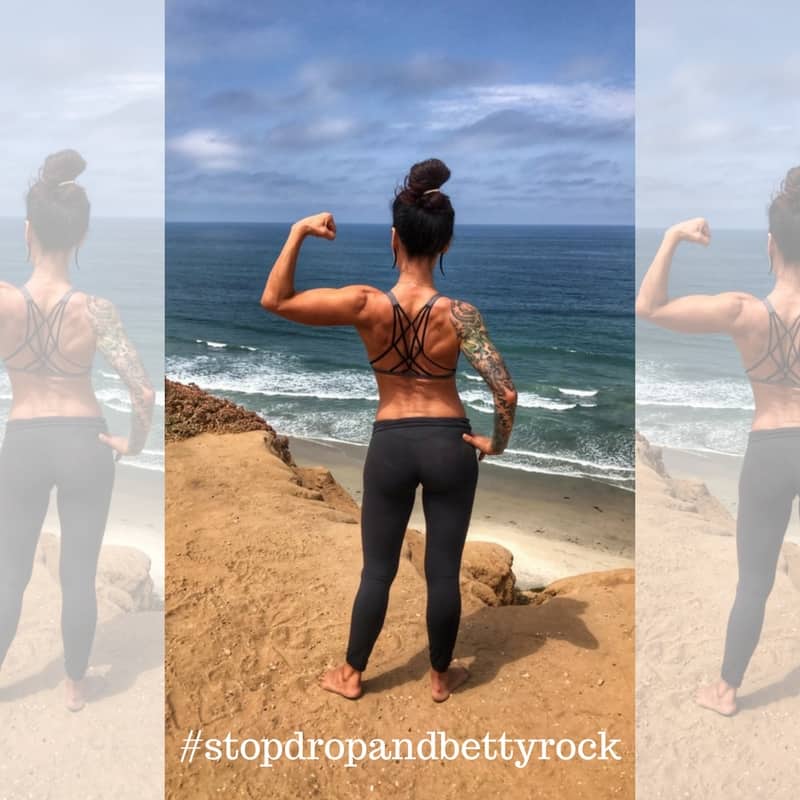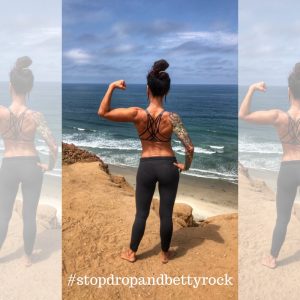 Today's 5-minute full body circuit combines cardio and strength moves to rock your body head to toe.
You don't need any equipment (not even shoes, lol) to make the most of this fast, effective workout! We'll take advantage of gravity and get plenty of resistance to work through for a strong, sculpted body.
This is a 5-minute circuit – which might sound short, but you'd be surprised at how much you can pack into such a short time. As long as you're giving it your best effort and really pushing it, you'll feel the effects.
According to research, regular exercise conclusively affects our quality of sleep. And lack of sleep creates all kinds of problems over time for our metabolism, our ability to regulate stress and think clearly. In the US, it's known that 35-40% of people struggle with getting good sleep. If that's you, or someone you know, try adding in a little exercise more often – it will make a big difference.
You have the option to repeat this circuit twice more for a 15 minute total, or even do a couple rounds of 5 minutes throughout the day whenever you have time.
Let's dive in!
---
(if you get nervous because it looks like I'm super close to the cliff edge in this video, THANK YOU for your love! It's tough to see because of the angle I shot this at but I was actually quite safe, there is a nice wide shelf right next to me with a path.  I was shooting in this spot to optimize your view of the ocean 🙂 While I am a bit of a daredevil, I don't *advocate* dangerous maneuvers while exercising, let's focus on our form and our workout!)
5-Minute Full Body Cardio and Strength (no equipment)
Click to expand and see all workout move descriptions.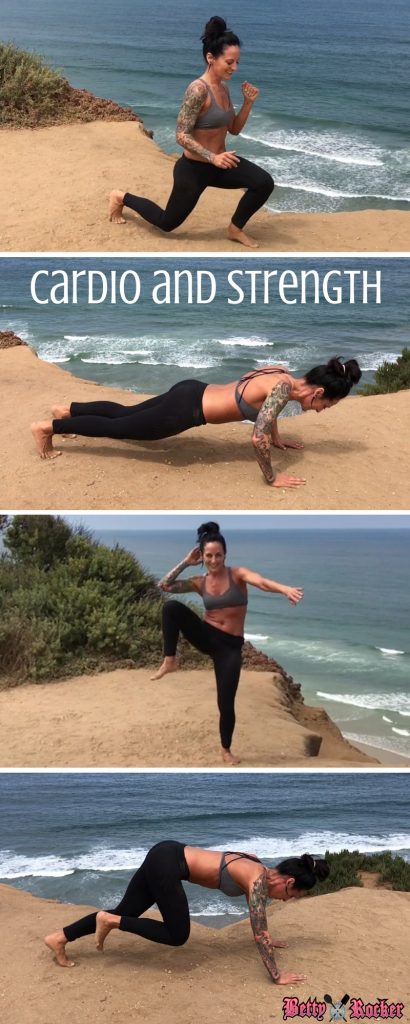 Move 1: Split Squat Jump to Squat Thrust (10)
Start in lunge position with your right foot forward. Jump and switch your feet, bringing the left foot forward and the right foot back.
Jump your feet to neutral position hip-width apart, engage your core then bend your knees to plant your hands below your shoulders.
Jump your feet back to tall plank. Maintain a strong plank, no arched back, belly button in and up.
Jump your feet back into your hands, load the weight in your heels and jump up!

Mod: Come down to your elevated box or surface and do a body squat instead of the jump.
Move 2: Reverse Curtsy Knee Drive (10 each side)
Step your right foot back and behind you, bringing your right knee directly behind your left heel, then drive your right knee up to meet your right elbow. Switch sides.
Move 3: Push-Ups (10)
Place your hands flat against the surface of your choosing and extend your legs out.
Lower yourself to meet the surface and push back up – keep your core engaged the whole time and neck neutral.

Mod: Come down into a kneeling position – spine and neck are in a neutral position and your core engaged, or do this on your toes with your upper body elevated on a chair or couch.
Move 4: Mountain Climbers (10 each side)
Begin in a tall plank position, hands stacked just below your shoulders.
Run your knees into your chest, alternating legs. Keep your core engaged.

Mod: Take the running out by slowly alternating your knees to your chest, or do them elevated
Move 5: Downward Dog Plank Flow 
From plank position, press your shoulders back and your hips up to downward dog.
Hold for 10, then return to plank. Hold for 10 and repeat.
Leave me a comment below to let me know how many times you ROCKED this circuit! 
---
Love working out anywhere, anytime – no equipment needed?
For my most effective bodyweight shred program that you can do from home, check out the 90 Day Challenge!
In 15 minute workout sessions, you will get stronger, leaner and build endurance as you progressively increase your strength!