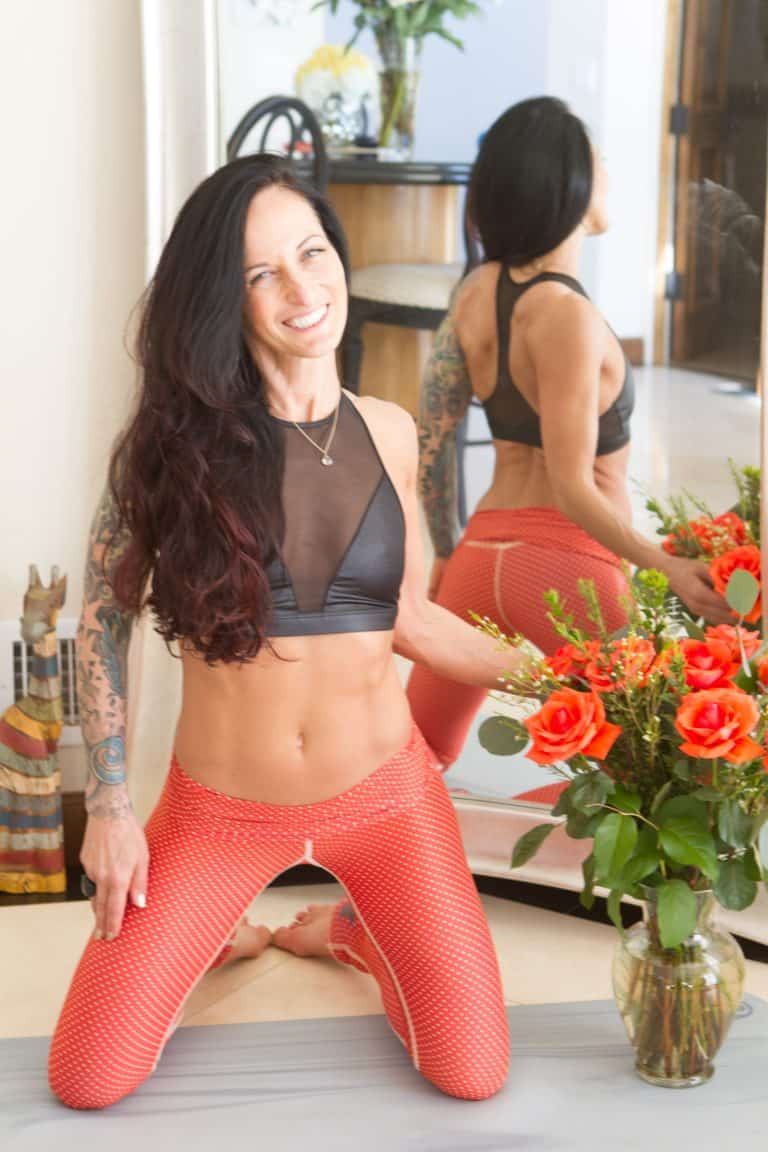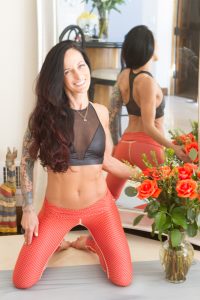 I have gotten SO many requests to share my "secrets" for glowing skin and shiny hair that I just had to do a blog post!
First of all, thank you for all of the amazing compliments!
I'm kind of a minimalist when it comes to makeup and daily maintenance because I train regularly, and sweat a lot so I just don't have time for makeup that runs down my face – but I do love wearing it on occasion!
Fortunately, what I'm going to share with you really maximizes a beautiful complexion and healthy hair, while minimizing your need for products, weird hair vitamins, or adding a ton of extra stuff to your bathroom cabinet.
Also – everyone is gifted in different ways genetically and we all live in various climates, so how your hair and skin react to the humidity or lack of humidity around you are also going to depend on where you live, and your DNA.
That being said, regardless of what products you or I use, I think what really has the biggest impact is first and foremost…
#1: What goes IN your Body
I will start this out by saying the truth: all the products in the world won't make a difference if what you're putting IN your body doesn't generate healthy cell tissue.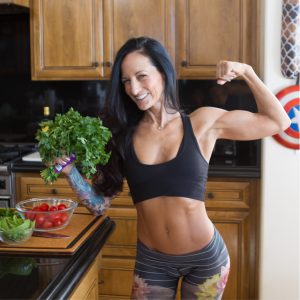 I attribute most of how shiny and glossy my hair is, and how clear and smooth my skin is to how I eat.
I eat whole foods, I balance the nutrients, and to stay consistent I employ a flexible 3-option food set-up system that I detail in the Body Fuel System, my essential eating guide and 6-week done for you meal plan.
When you think about the building blocks of the cells that make up your skin, hair, nails and body tissues, it all comes down to what you eat.
So focus on that #1 before spending your hard-earned money on any of the nice products I use, and really question whether you want to be taking a "hair supplement."
If your hair isn't glowing and growing because of a nutritional deficiency, get to the bottom of that because there are other areas of your health and life that can affect too.
You don't want to just mask the symptom of a potential problem by forcing your hair to grow and missing the fact that you need to stop drinking soda or simply start eating more fiber.
---
#2: Sweat it OUT
My second reason for glowing skin and hair that grows super fast is honestly exercise. Regular exercise keeps my body in an optimal state, gives me awesome energy and boosts cell turnover.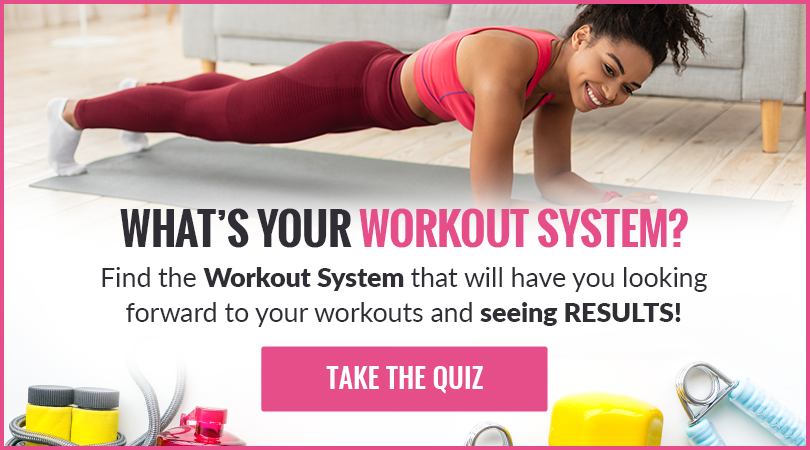 I also regularly use a sauna. I use an infrared sauna because the light spectrum penetrates down to a cellular level, allowing me to sweat even more.
All the activities that help us sweat really unlock and purify our bodies from things we store in our cells and regulate our body temperature.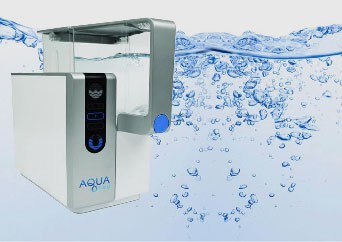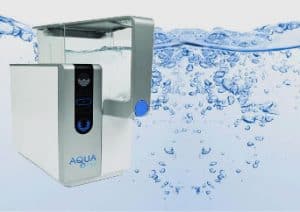 ---
#3: Hydrate
With all that sweating, it's vitally important to stay hydrated. I don't know if you've ever listened to J Lo talk about what she attributes her flawless complexion to, but I've heard her speak on numerous occasions about hydration as her main "secret."
With her high energy dance routine (exercise) and clear focus on her healthy eating, the Queen herself is working these 3 steps, and you and I can too!
Your body is made up of 70% water, so you need to drink water frequently to stay hydrated and allow your body's natural detoxification organs (kidneys, liver) to do their job of filtering out any wastes or chemical byproducts your body comes into contact with. It's ideal to make sure that water is as clean as you can get it.
The quality and cleanliness of your water is just as important as quality and cleanliness of your food. The US Environmental Protection Agency oversees tap water, and the USDA oversees the regulation of bottled water. The regulations are not actually that different when it comes to what both are tested for. Buying bottled water increases plastic waste, so your best bet is to invest in a home water filtration system if you can like the Aquatru (great if you're renting), or something that's connected to your sink itself (great for homeowners).
---
#4: Hair Care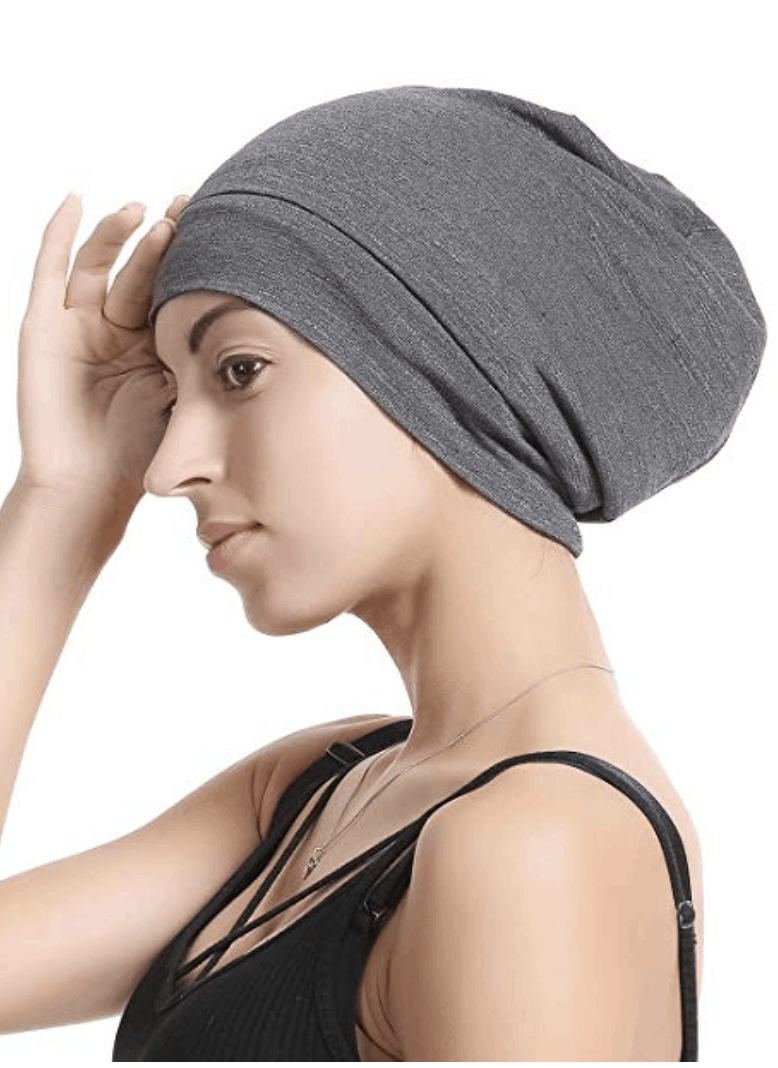 When it comes to hair, we're all a little different – short, long, how long you can go without a wash, etc. Probably my biggest reason for having shiny hair that grows so fast is how I eat, and how much water I drink daily. That's #1. I also just don't wash it more than once a week, and have never been one to back comb, or put a lot of products in my hair.
Sleeping on your hair: I have been sleeping on a satin pillowcase for years, because it prevents breakage and is very gentle on your hair. I've gone through various stages of life where I would put it in pigtails or braids (my hair is long!) or put it up on my head.
I also like using a satin-lined sleeping cap when I travel, which keeps the hair all contained in one place and very soft and not messy in the morning when I wake up.
Hair ties: Speaking of breakage, I always wear cloth hair ties to prevent it breaking since I work out so much – and as you've probably noticed from my videos they don't always hold it up! I'd rather have it fall down than break though, so I just go with it.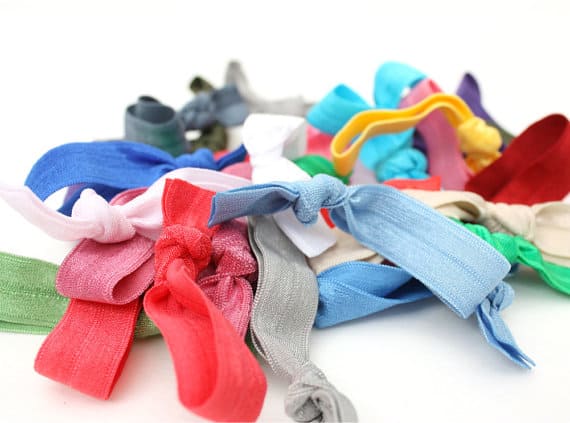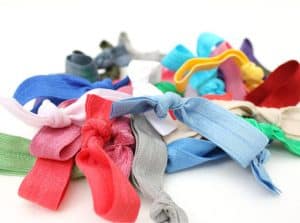 Sample Hair care products: Keep in mind that you do not need any of these things, focus on the top 3 things I shared, but since so many people have asked, this is what I use.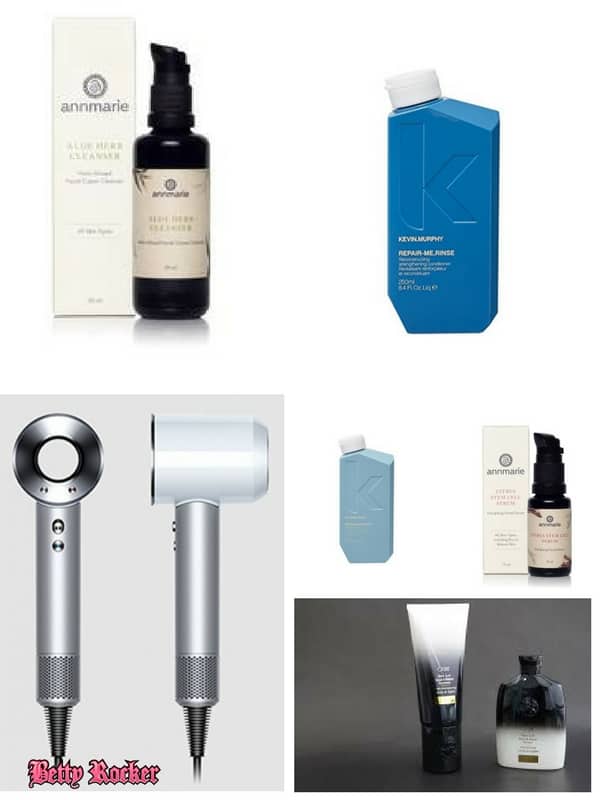 Timing: I wash my hair once a week. I don't use dry shampoo (I know you're wondering, since I work out regularly). I let it air dry after a workout and really keep any products like hairspray, creams, gels etc to a minimum so my scalp can breathe.
Shampoo and Conditioner: I use Oribe Gold Lust shampoo and conditioner in my hair as my regular product. I absolutely adore the smell, texture and way it cleans my hair and makes it super smooth.
I blend the conditioner with their hair mask and let it sit on for about 3-4 minutes while I'm in the shower. Yes, not the cheapest products – but since I wash once a week I get a lot of value and time out of one bottle, even with long hair. A little goes a long way.
I have also previously (and sometimes will rotate this in) used Kevin Murphy Repair Me Wash and Repair Me Rinse. I love the smell, I love the brand, and I love the way it strengthens my hair. Both the Kevin Murphy and Oribe product lines smell incredible and are awesome for your hair.
On a budget? A great, and inexpensive hair treatment to try at home is actually coconut oil. I've used it to add shine and gloss to my hair on numerous occasions. Just work it into your hair from the roots to tips, leave on for about 15 minutes, and wash your hair like usual.
Drying: I blow it out after a wash (again, I just wash my hair once a week) with a really amazing blowdryer made by Dyson. It's so cool – very pretty and light weight, and sounds different than a typical blowdryer – but pricey and often more of a professional use dryer.
Before the blowout I do add a couple things to my hair, including Oribe Gold Lust blowout cream, a little Kevin Murphy Mousse and their incredible-smelling Root Lift. Again, I do this once a week, so this stuff lasts me for months.
Styling During the Blowout: For my blowouts, I usually just blow it out in sections with a round brush, curl the ends, and then pin and set it while I finish the entire head of hair. This gives me a lot of volume when I take it down. Because it's SO long (it grows insanely fast), my stylist keeps it trimmed and shaped for me regularly.
---
#5: Skin Care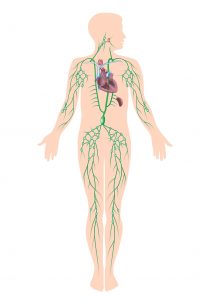 Dry Brushing – I've been dry brushing for over a year and I really love how it feels and how smooth it makes my skin.
I use a dry brush I got on Amazon and start at my feet and work my way up, always brushing toward the heart, or toward the lymph nodes that are the closest to the area of my body I'm working on.
Face and Body – I have been using Annmarie Skincare for a couple years, ever since I met the founder at an event and learned how she makes her organic skincare products. My skin is pretty normal, but she has a whole line of products suitable for all skin types.
Cleansing: I always always always wash with the Aloe and Herb Cleanser, which I use a wet washcloth to towel off. At night when I cleanse, I blend it with their Ayurvedic Facial Scrub.
Always rinse your skin really well after cleansing to remove all traces of the product and any makeup residue. At night I also use the Anti-Aging Serum and the Anti-Aging Eye Cream.
Serum: I go for a serum after cleansing, either the Citrus Stem Cell Serum or the Wild Fruit Serum.
They both smell incredible. I'm pretty simple, so after that dries, I just get on with my final layer, a combination moisturizer and lightly tinted SPF by Bare Minerals. I usually blend a couple shades together to get my perfect skin tone.
Exfoliate and Mask: About once or twice a week, I'll exfoliate my face with her Kaolin Micro Exfoliant, and follow it up with a Coconut Honey Mask (I could literally eat it lol). I don't use any of their facial moisturizers as they are all oil based, and I do get lash extensions that break down with oil.
Makeup – I've never been much of a makeup person, but I do love to wear it on occasion. I've been using Annmarie Skincare mineral makeup (and you can get a $20 kit with all the colors so you can find your perfect fit and play with contouring etc) blended with either a facial oil or one of the serums I mentioned,.

---
On a budget? A natural skin care option for you if you want to skip purchasing any products is to use coconut oil (once again – it's amazing) on your skin.
To make a mask, you can blend it with a little honey, which will create a sticky, delicious smelling mask. Leave it on for about 10 minutes, then rinse off with warm water.
To make a natural exfoliant, blend coconut oil and sugar together in a small dish, and use to gently massage into your face to remove dead skin cells and get your skin glowing!
---
And there you have it! My 5 Steps to Glowing Skin and Shiny Hair...I hope you liked it and got some good inspiration for yourself!
Please write and let me know all about your hair and skin, and what things you notice when you change your diet.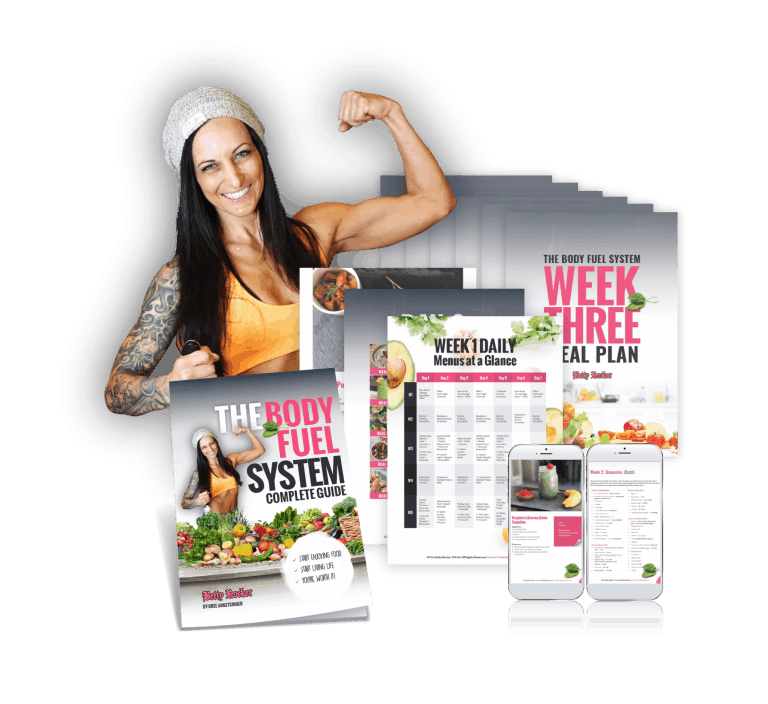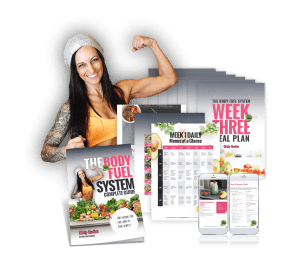 I hear most often from my readers that after they start using meal plans like the Body Fuel System they see a remarkable improvement in their skin, and their hair grows faster.
Along with these fun products that I enjoy, I really can't speak highly enough of the benefits of healthy, balanced eating, regular exercise, making hydration your DAILY MISSION and sauna use if you have access.
Cheers to your health, happiness, INNER, and outer beauty Rockstar!