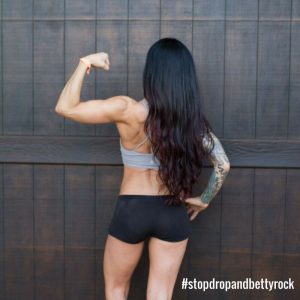 Have you ever found yourself short on time, wondering how you'll fit your workout in?
It can happen to the best of us, so I've got a fast, fun, full-body circuit for you to try that will rock your body in just 7 minutes.
Yes, just 7 minutes! 
You don't need any equipment for this one, so you can knock it out absolutely anywhere – I'm actually doing it in my driveway! 🙂
Even if you only have time for one round, I SAY GO FOR IT!
After all, the most successful Rockstars are the ones who realize that adopting an #allorsomething mentality is what will take them all the way home.
Even one 7-minute round of this workout is enough to boost your metabolism and get your heart rate working in ways that will benefit you the rest of your day.
Have time for more? Feel free to repeat the video 1-3 additional times so we can keep rocking out together – and just think, even 4 full rounds will still take you less than 30 minutes!
No matter what you've got on your calendar today, I know you have time to #stopdropandbettyrock your way to a healthier, fitter you. You're worth it.
I'll show you the moves as we go and talk you through both optional modifications as well as bonus challenge moves.
Let's get started!
---
Looking for more quick, effective anywhere workouts? Check out the 90 Day Challenge! With 15 minute workouts that use no equipment, this progressive workout program will build strength and sculpt your fittest physique in convenient short workout sessions!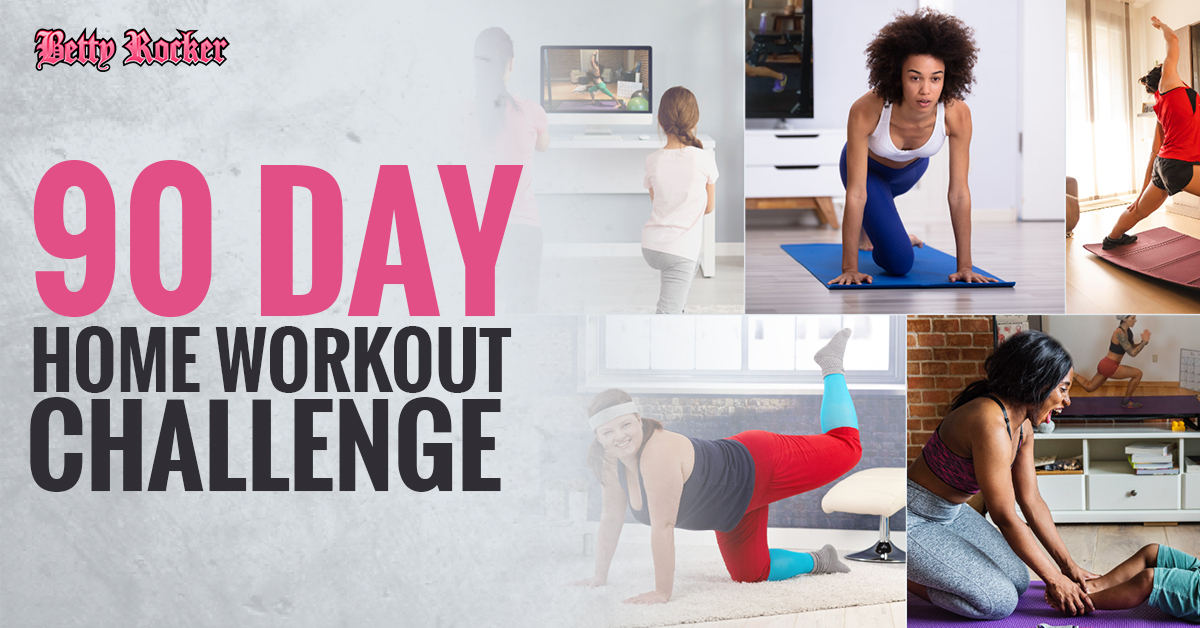 7-minute Workout Challenge
Click to expand and see all workout move descriptions.
Format: The workout is a 7-minute full body challenge with no equipment. You'll work on building skills through a progression of each move in the allotted time. Repeat it 1-4 times as energy allows.
Move 1: Reverse Curtsy Lunge
Step your right foot back and behind you, bringing your right knee directly behind your left heel. Alternate sides.

Bonus Move

:

Push into your left foot as you stand and kick your leg out laterally. Once you feel comfortable with that move you can add in a sumo squat in between the curtsy lunges.
Move 2: Push Ups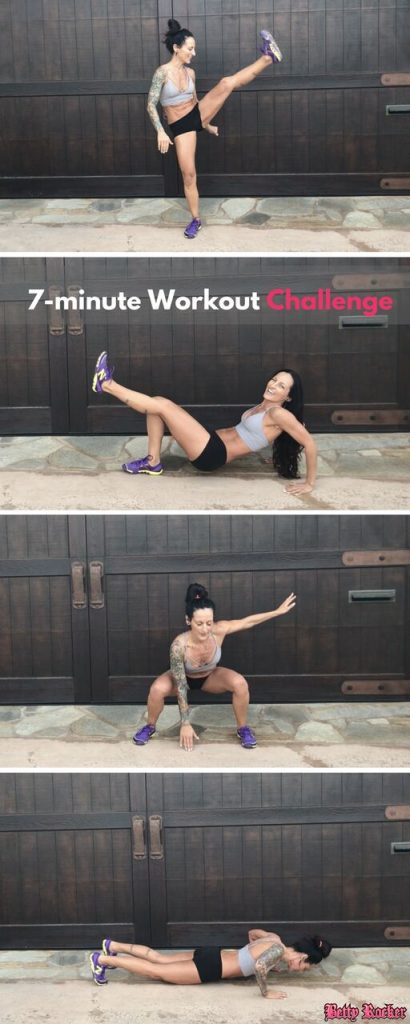 Come down into a tall plank position, hands stacked just below your shoulders, core up and in nice and tight.

MOD

:

Come down onto your knees, make sure you put something soft under them if you are on a hard surface.
Move 3: Sumo Squat Touchdowns
Step out to a wide sumo stance, toes turned out slightly, shoulders back, core engaged.

Drop your hips back, coming into a sumo squat – reach your right hand to touch the ground and lower down toward the center of your space.

Jump your feet in as you come up from your squat, repeat this time reaching down with your left hand.

MOD

:

Leave out the jump, and do alternating sumo step outs.
Move 4: Reverse Tabletop Dips
Come into a tall reverse tabletop position, squeeze your shoulders back, plant your heels down nice and strong and stable.

Keep your chest open and your elbows parallel to each other as you lower down and press up.

Keep your knees bent, and engage between your shoulder blades to help keep your chest open and keep pressure off your shoulders.

Bonus Move:

Alternate lifting your leg as you come up from dip position.

MOD: Take a standing or kneeling position holding a water bottle or weight overhead. Lower and lift it toward your back, keeping your elbows in parallel to each other and your chest open. Don't let your back arch.
Move 5: In and Outs
Place your hands behind you and balance on your sit bones.

Extend your legs out in front of you in a V position.

Bring your knees to your chest and extend back out to starting position.
Move 6: Warrior Burpees
Plant your hands beneath your shoulders and jump back to tall plank, holding your belly button in and up which keeps your core engaged.

Drive your right knee forward toward your left shoulder, then your left knee to your right shoulder in a cross-body mountain climber motion.

Jump your feet back to meet your hands, loading the weight in your heels, and pop up, smoothly kicking one leg out straight in front of you, then the other leg. 

MOD: Step your feet back and forth rather than jumping; perform the mountain climbers on an elevated surface, placing your hands on the side of a couch or chair; do high knees instead of kicks.
Thanks for joining me today, Rockstar!
Let me know where you did this workout and how many rounds you had time for – I love hearing from you, and I'm so glad you're here to help make this year epic! xo
---
Love working out anywhere, anytime – no equipment needed?
For my most effective bodyweight shred program, check out the 90 Day Challenge!
In 15 minute workout sessions, you will get stronger, leaner and build endurance as you progressively increase your strength!