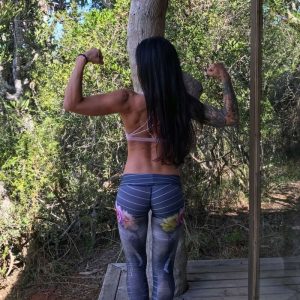 Happy Novem-barre! I wanted to kick off this gorgeous month with a great barre fusion workout that I filmed while I was in South Africa in August.
I'm always staying on my workout game when I travel, and workouts like this one that are challenging, body-sculpting, and require no equipment are my favorite.
Get ready to sculpt, tone, strengthen and lengthen with me today!
When you do this workout, I recommend you have a chair nearby to help with balance and stability, and be sure you grab something to use for the slider moves – if you are on a carpet, try magazines or frisbees; on hardwood floors, use socks or towels to get the job done.
If you watch to the end, you'll also see some of the amazing animals I got to see while I was on safari – you'll have to let me know if you've ever been yourself, or if it's on your bucket list. It was always on mine, and it was thrilling to be there!
Get ready – I can't wait to workout with you! 
---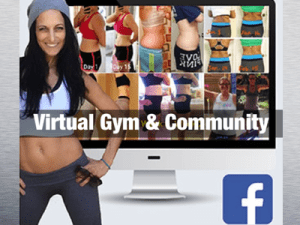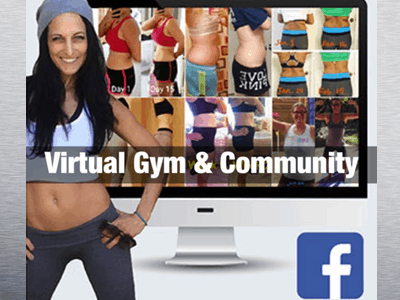 We're actually starting every class I teach in Rock Your Life in November with a barre workout – so if you'd like to do guided workouts with me from home and enjoy the support of my awesome fitness community, join us in my online virtual fitness studio! 
You can access these workouts anytime as a member and work out with me from anywhere!
Warm-Up:
Plie Calf Raises
Sumo Squats


Sumo Squat Lift Up on Toe
1st Sequence:
Step out to Wide Plie Lateral Lift (Do on left side, then repeat on right)
Standing Straight Leg Extensions (Do on left side, then repeat on right)
Body Squats with Feet Together
Body Squats with Feet Together Up on Toes
Low Squat In/Out Pulse on Toe
Body Squats with Feet Together with Straight Leg Extention (Do on left side then, repeat on right)
2nd Sequence:
Push-Ups
Reverse Curtsey to Kick (Do on the right, then repeat on the left)
Push-Ups
Kneeling Leg Lifts (Left)
Kneeling Donkey Kicks (Left)
Tricep Dips
Kneeling Leg Lifts (Right)
Kneeling Donkey Kicks (Right)
Tricep Dips
3rd Sequence:
Hip Thrusts
Single Leg Hip Thrusts (Do on the left, then repeat on the right)
Reverse Table Tops
Alternating Knee Ups (come into a full v-up, optional)
Hamstring Runners
Side plank dips to crunch (Do on the right side, then repeat on the left side)
Cool Down:
Downward Dog
Crescent Lunge Pulse (Left)
Pyramid Pose
Warrior 2 to Stretch
Crescent Lunge Pulse (Right)
Pyramid Pose
Warrior 2 to Stretch
Wondering where to get yourself a pair of the fabulous leggings I'm wearing in this video? They're made by Teeki, a company that incorporates recycled water bottles into the material of their clothes. The pants are super soft, stretchy and adorable! Check out all their cute designs RIGHT HERE!
---
Join us in Rock Your Life, my amazing online Virtual Gym and coaching community, where you'll find my exclusive members-only 30-Day Challenge library, as well as a ton of support, motivation, and love from me and all the Team Betty Rocker coaches! See you there!