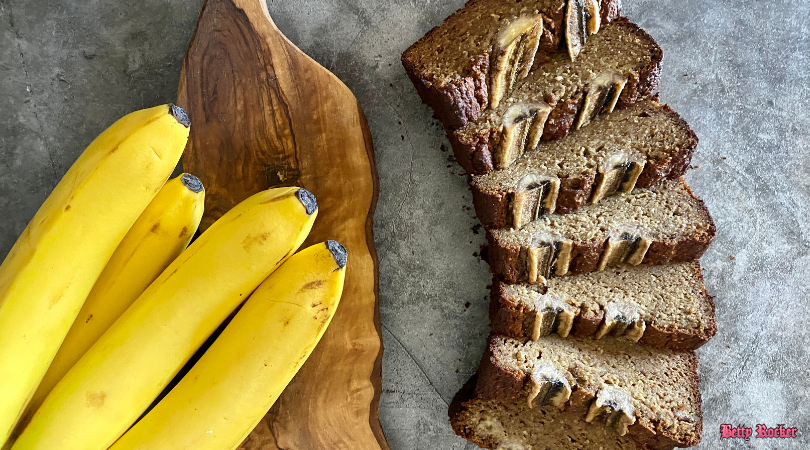 This healthy Banana Protein Bread is easy to make, tastes great and will make your whole house smell amazing! I love having this on hand for when I need something quick to grab and go, or as part of a larger meal.
Full of nutrients, fiber and added protein, this recipe is a great way to use up ripe bananas and boost your protein intake. It includes my vanilla protein powder which I like to add to baked goods to make them more nutritionally balanced and satisfying, and support my body with the amino acids it needs for all of its many tasks.
Bananas are high in dietary fiber and minerals, a great source of antioxidants (1), and are low glycemic carbohydrates (1). They are also a good source of magnesium, vitamin C, and potassium, which assists with cardiovascular health, muscle repair and recovery (2, 3).
This gluten free banana protein bread is so good I'm sure you'll love it too! You can toast it, slice it, spread stuff on it and enjoy!
Banana Protein Bread
Yield: 8 servings
You will need: large mixing bowl, whisk, spatula, measuring cups and spoons, cutting board and knife, loaf pan
Key: T = Tablespoon; tsp = teaspoon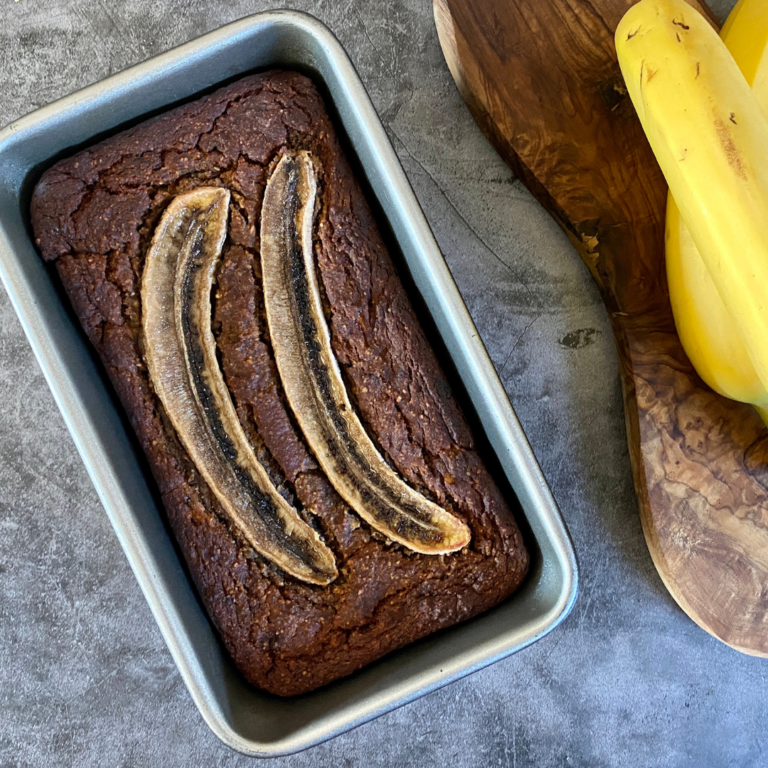 Ingredients:
1 1/2 cups ripe bananas (3 medium sized), smashed
1 cup almond flour
4 servings (120 grams) I ❤️ Vanilla Protein powder or protein powder of choice
1 tsp baking soda
1 tsp ground cinnamon
1 egg, beaten
1/4 cup coconut oil, melted
1 T vanilla extract
1 banana, peeled and halved lengthwise
Directions:
1. Preheat the oven to 350 F. Lightly coat a loaf pan with oil.
2. Add all ingredients, except the sliced banana, to a large mixing bowl and whisk together until well combined.
3. Pour mixture into the loaf pan and top with sliced banana halves, cut sides up.
4. Cook for 30-40 minutes, or until an inserted toothpick comes out clean. Let rest for 10-15 minutes before serving
Nutrition Facts
Calories per Serving:

275
Can't wait to hear if you make this and how you like it!
---
I ❤️ Vanilla Protein is a 100% ORGANIC, high protein (20g per serving), nutrient-dense whole food protein powder combining 4 plant-based protein sources into a delicious vanilla shake to support an active lifestyle!
If you are following a healthy lifestyle, you'll love the energy and vitality you get each time you shake it, bake it, or blend it up with I ❤️ Vanilla Protein so you can boost your total daily protein intake easily!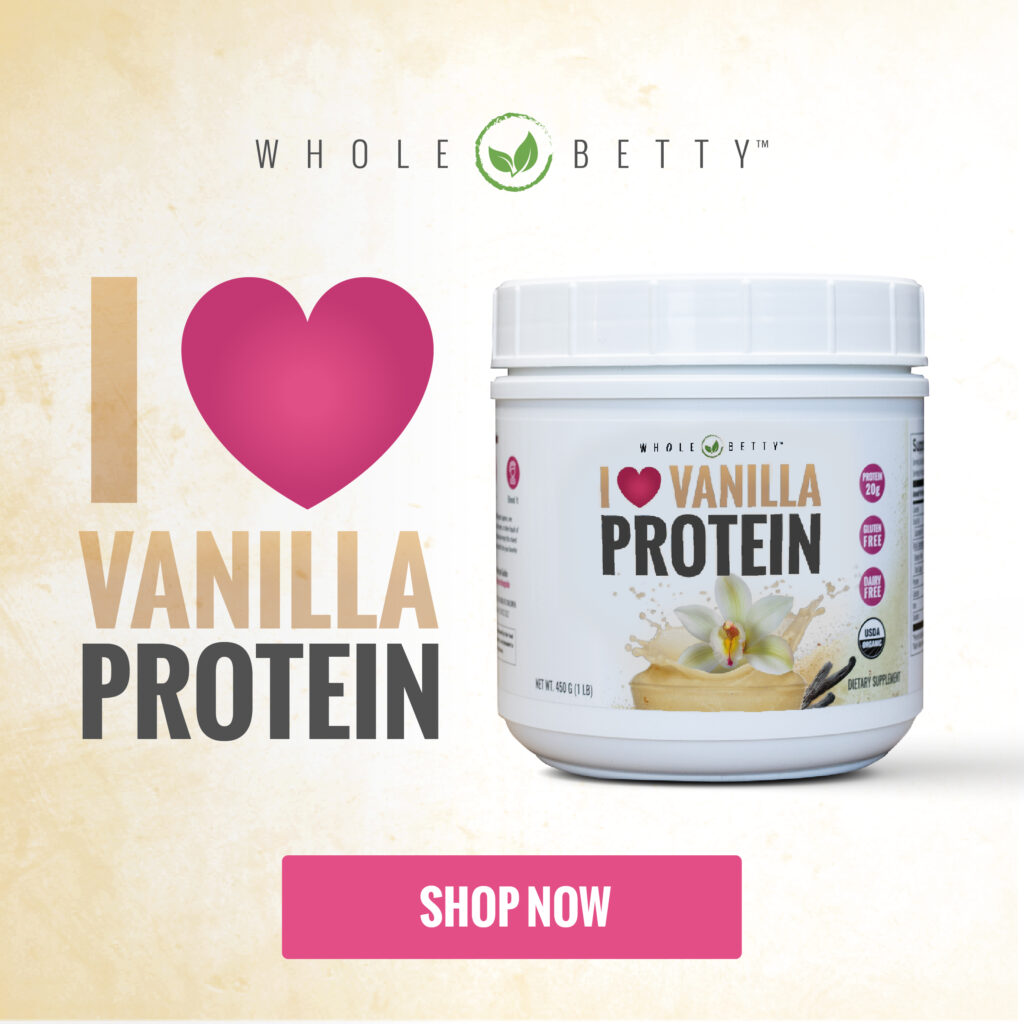 References:
Amini Khoozani, Amir et al. "Production, application and health effects of banana pulp and peel flour in the food industry." Journal of food science and technology vol. 56,2 (2019): 548-559. doi:10.1007/s13197-018-03562-z. Web. https://www.ncbi.nlm.nih.gov/pmc/articles/PMC6400781/
Aburto, Nancy J et al. "Effect of increased potassium intake on cardiovascular risk factors and disease: systematic review and meta-analyses." BMJ (Clinical research ed.) vol. 346 f1378. 3 Apr. 2013, doi:10.1136/bmj.f1378. Web. https://pubmed.ncbi.nlm.nih.gov/23558164/
Nieman, David C et al. "Blueberry and/or Banana Consumption Mitigate Arachidonic, Cytochrome P450 Oxylipin Generation During Recovery From 75-Km Cycling: A Randomized Trial." Frontiers in nutrition vol. 7 121. 7 Aug. 2020, doi:10.3389/fnut.2020.00121. Web. https://pubmed.ncbi.nlm.nih.gov/32850939/