Join me for this Blend It guide, with smoothie making tips, and a delicious, easy smoothie recipe that tastes great with Berry Green Protein!
---
Berry Blast Smoothie
Ingredients: 
1-2 cups spinach (or other leafy green)
8-10 oz unsweetened almond milk (or other milk or water of your choice)
1/2 cup berries (fresh or frozen)
1 serving (34 grams) Berry Green Protein
1.5 T chia seeds – optional (big "T" is always Tablespoon, "tsp" always refers to teaspoon in my recipes)
Instructions: 
Add greens and liquid to your blender, and blend well. If you have greens with heavy stems, trimming the leaves off may help make a creamier blend, as well as chunking up your greens. With a high speed blender like mine, you can simply throw everything in at once.
Add fruit, Berry Green Protein, and seeds (optional).
Blend until smooth. Feel free to add ice cubes if you like your smoothie colder. You can also add additional liquid if it's too thick.
#stopdropandbettyrock during your blending process! 
Nutrition Facts
Calories per Serving:

301
Can't wait to hear what kind of blends you're making!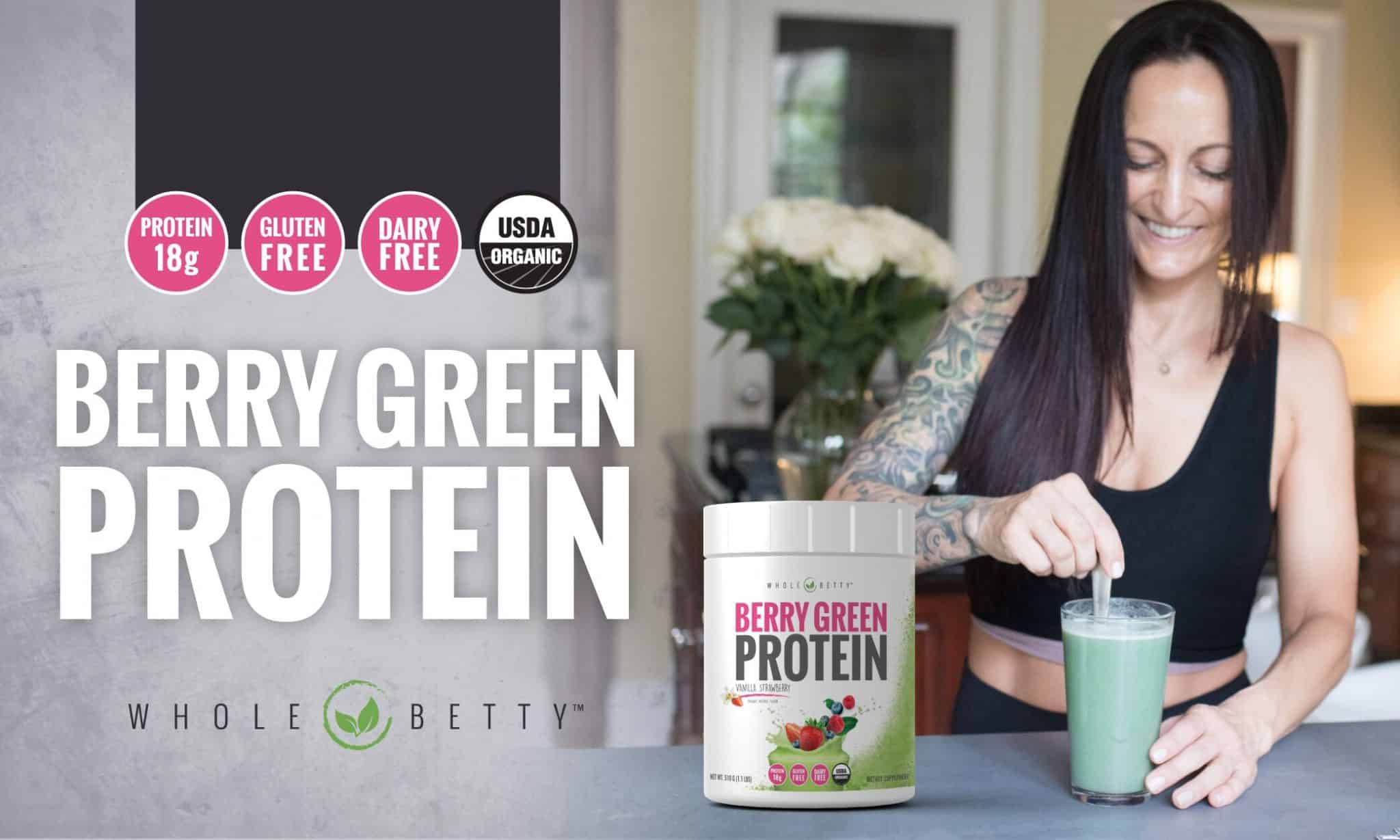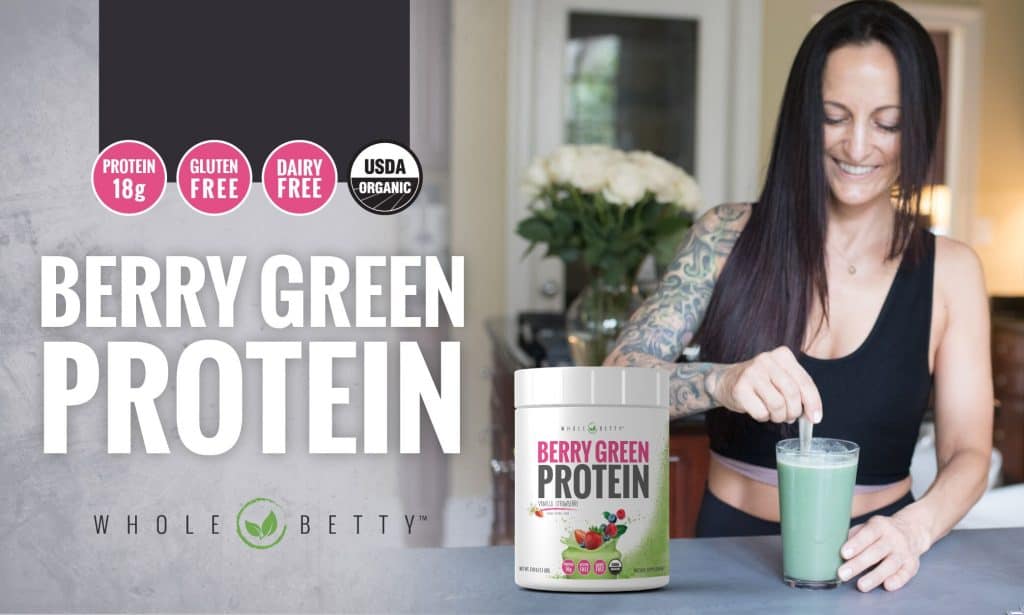 ---
Get More Healthy Recipes in my Eating Guides and Meal Plans!
The Body Fuel System is my signature eating system that has rocked bodies worldwide – try delicious, healthy recipes (gluten and dairy free, includes vegetarian options) and 6 week meal planning guide. Includes the ultimate getting started easy blueprint to give you a solid foundation in nutrition so you can make the best choices for yourself now, and in the future! Smoothies, breakfasts, entrees and snacks!
---
Ready for more recipes and sample meal planning guides? The 30 Day Challenge Meal Plan will give you EVEN MORE delicious, easy recipes (gluten and dairy free, plus vegetarian options), a 4 week sample eating guide, and a great overview of eating healthy for a lifelong love affair with food and your body! Smoothies, breakfasts, entrees, snacks and desserts!
---
Looking for an easy way to check things out and see if you like my recipes and style? I got you! This 7-Day Meal Plan guide will set you up for success with healthy, delicious recipes (gluten and dairy free, plus vegetarian options) that are easy to make, plus a 7 day sample meal plan to guide you in making great choices all week long. Includes smoothies, breakfasts, entrees and snacks!