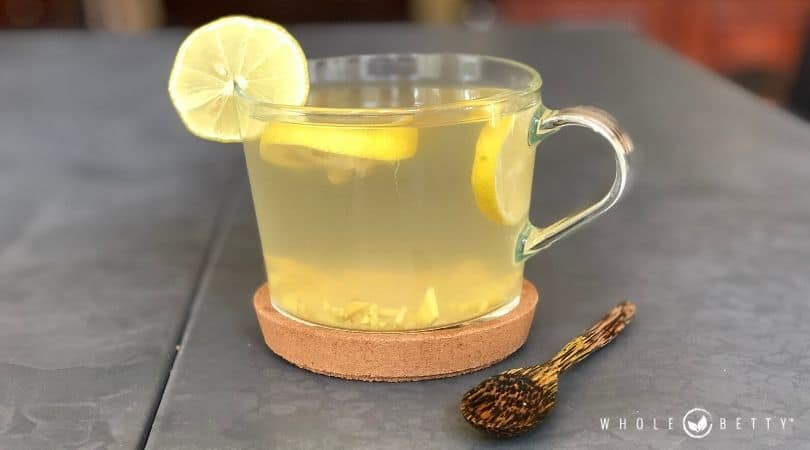 I love starting my day with Full Body Collagen! It's a great boost to your morning beauty routine by helping improve your skin's elasticity (1) and strengthening your nails (2) and hair.
Getting your morning dose of collagen couldn't be easier. Just add one scoop of Full Body Collagen to hot water, and stir! It will be flavorless and will dissolve easily allowing you to reap the protective benefits for your skin, joints and bones.
Betty Rocker's Morning Beauty Tonic
Yield: 1 serving
You will need: Kettle or pot, knife, cutting board, measuring spoons, mug
Key: T=Tablespoon; tsp=teaspoon
Ingredients: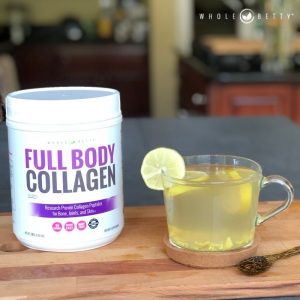 1 serving (13 grams) Full Body Collagen
8 oz water, boiled
1-2 T apple cider vinegar (ACV), optional
1-2 lemon slices, juice of
1 knuckle fresh ginger, peeled and minced
Instructions:
Boil water and mince ginger.
Add 1 serving Full Body Collagen to your cup, and pour hot water over top. Stir to combine.
Add ACV, squeeze in your lemon, and add minced ginger. You can leave your lemon slices and ginger in to steep, or remove them. They normally float to the bottom of the cup.
Enjoy daily!
So simple and nourishing! Let me know how you like it and if you make any modifications- I love hearing from you!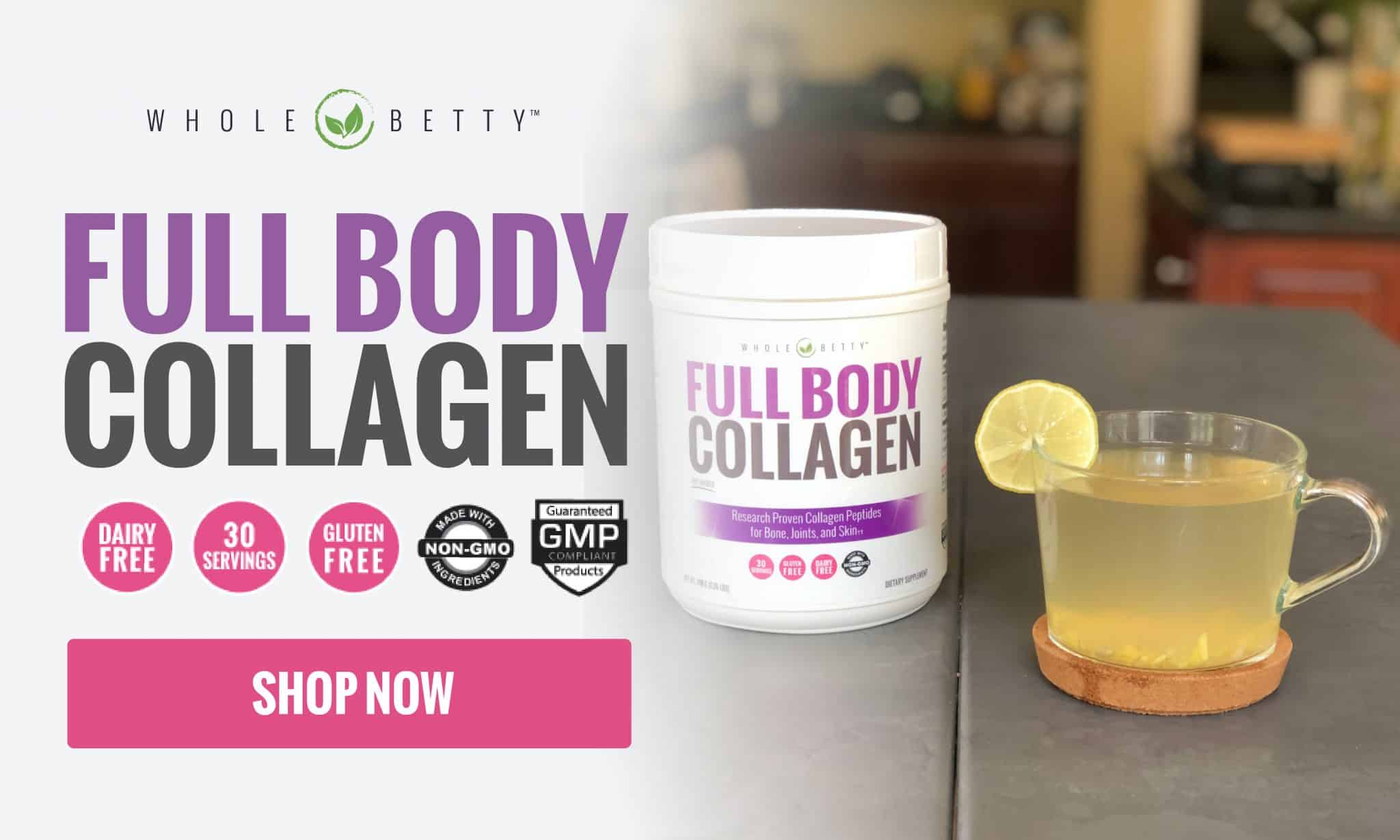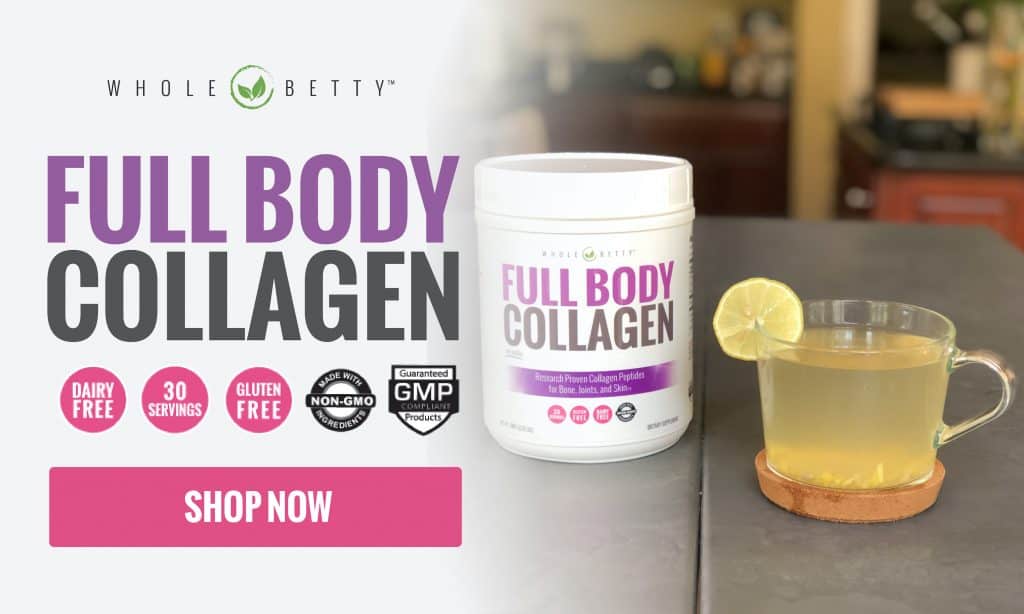 References:
Proksch E et al. "Oral supplementation of specific collagen peptides has beneficial effects on human skin physiology: a double-blind, placebo-controlled study." Skin Pharmacology and Physiology. 2014. Web. https://www.ncbi.nlm.nih.gov/pubmed/23949208
Hexsel Doris, et al. "Oral supplementation with specific bioactive collagen peptides improves nail growth and reduces symptoms of brittle nails." Journal of Cosmetology and Dermatology. Aug. 2017. https://www.ncbi.nlm.nih.gov/pubmed/28786550