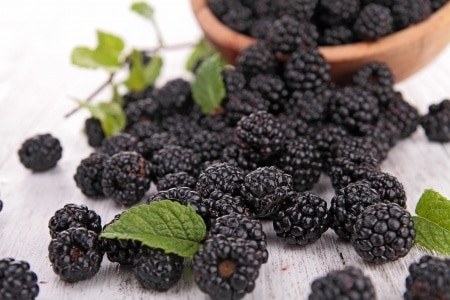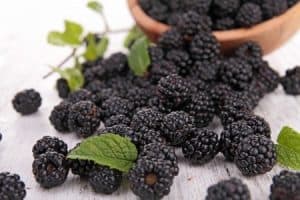 I've been making a really tasty smoothie lately with just a few variations (fruit, protein powder flavor) – but it's easy to duplicate and works GREAT as a breakfast smoothie if you're on the go.
Blackberries are pretty awesome if you can get them – they taste amazing, and they're high in Vitamin C and fiber.
They also contain high levels of ellagic acid, a phenolic compound shown to have anti-carcinogen, anti-viral and anti-bacterial properties.
Try out this recipe, and feel free to adapt the ingredients to what you have on hand!
Blackberry Vanilla Breakfast Smoothie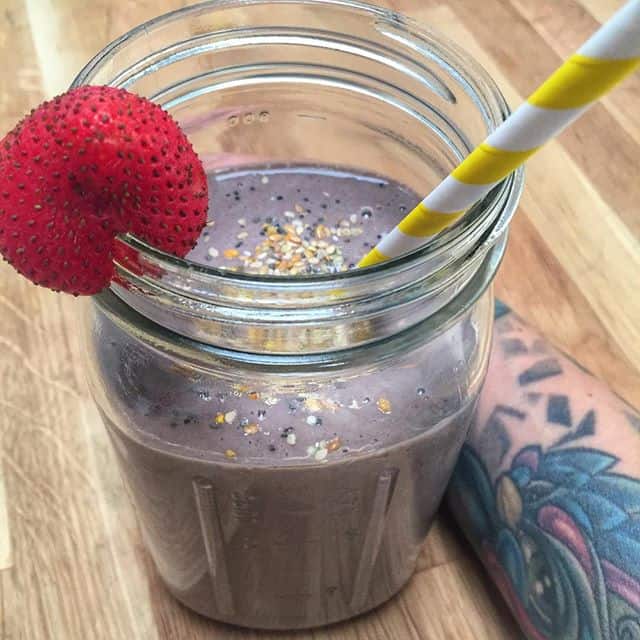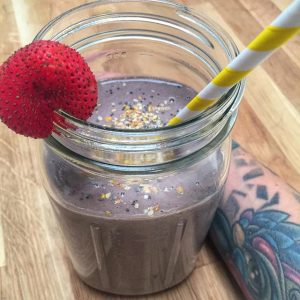 Key: T=tablespoon tsp=teaspoon
1 1/2 cups unsweetened almond milk
1 serving (30 grams) I ❤️  Vanilla Protein
1-2 handfuls mixed baby greens
1 T peanut butter (or other nut butter of your choice)
1/2 cup fresh blackberries
1 T hemp seeds (or flax seeds, or chia seeds)
Blend and Enjoy!
Nutrition Facts
Calories per Serving:

354
---