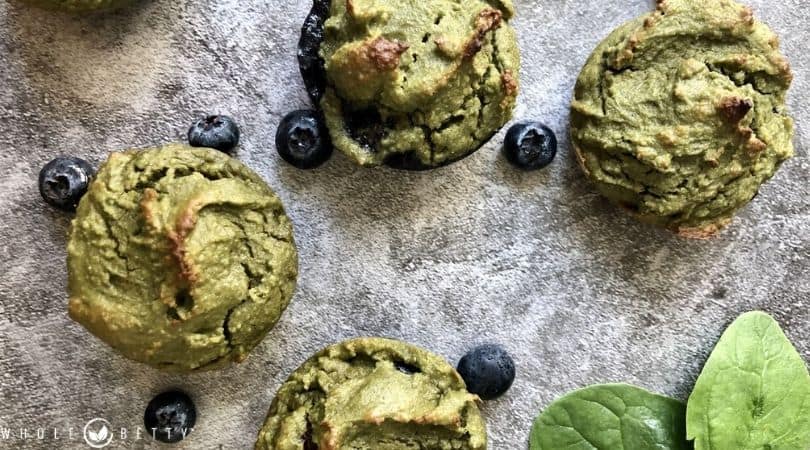 I have an incredibly easy blueberry muffin recipe for you today.  These muffins are gluten free, dairy free and delicious!
Plus they are packed with protein and healthy fats making them a great healthy option when you're on the go. Enjoy! 
Blueberry Protein Muffins
Yield: 10 muffins
You will need: muffin tin, whisk, mixing bowls, measuring cups and spoons, rubber spatula
Key: T=Tablespoon; tsp=teaspoon
Ingredients: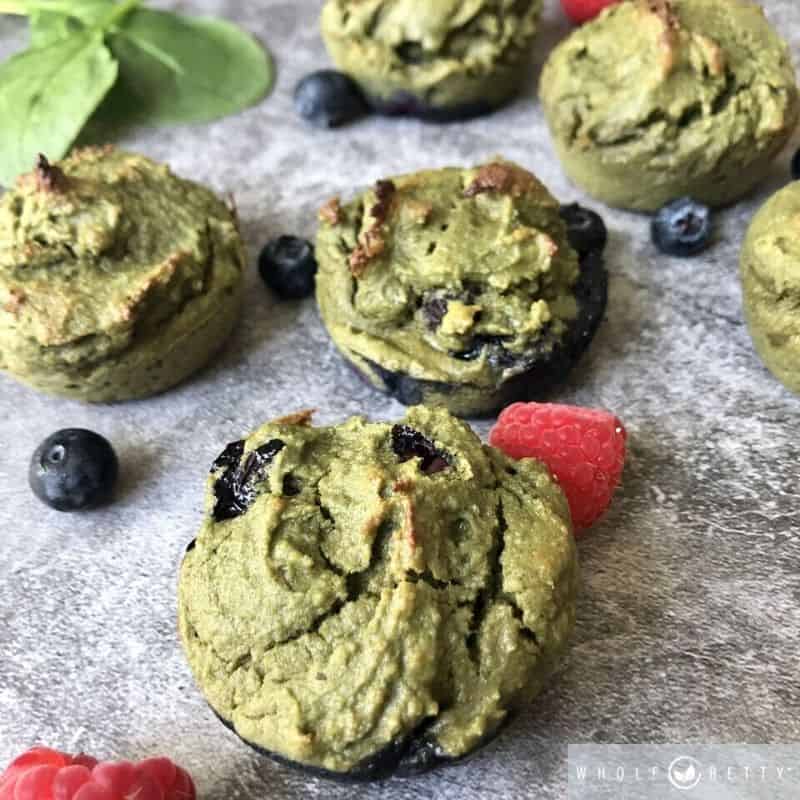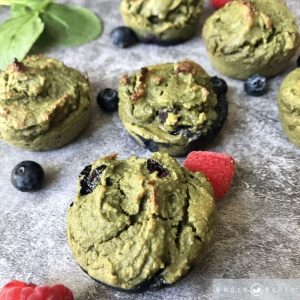 4 servings (128 grams) Berry Green Protein
1 tsp baking powder
1/2 tsp sea salt
1 cup almond flour
3 eggs
1/4 cup coconut oil, melted
2 T maple syrup
1/4 cup unsweetened almond milk (or non-dairy milk of choice)
1/2 cup blueberries, fresh or frozen
Instructions:
Preheat oven to 375 F. Coat a muffin tin well with cooking oil.
Combine the protein powder, baking powder, salt, and almond flour in a bowl.
In a separate bowl, combine the eggs, coconut oil, maple syrup, and almond milk.
Add the egg mixture to the flour mixture, stirring just to combine. Fold in the blueberries.
Fill 10 of the muffin cups with batter (2/3 full) and bake 15-17 minutes.
Nutrition Facts
Calories per Serving:

190
Super simple and totally awesome! And be sure to let me know if you try these out- I love hearing from you!
---
Berry Green Protein is a 100% ORGANIC, balanced protein (22g per serving), nutrient-dense whole food powder, combining 15 superfood greens and berries into one delicious smooth strawberry vanilla flavored shake!
If you are following a healthy lifestyle, seeking support for sustained energy, mental clarity and overall well-being, Berry Green Protein is a convenient, delicious and powerful nutrient-dense option for you!