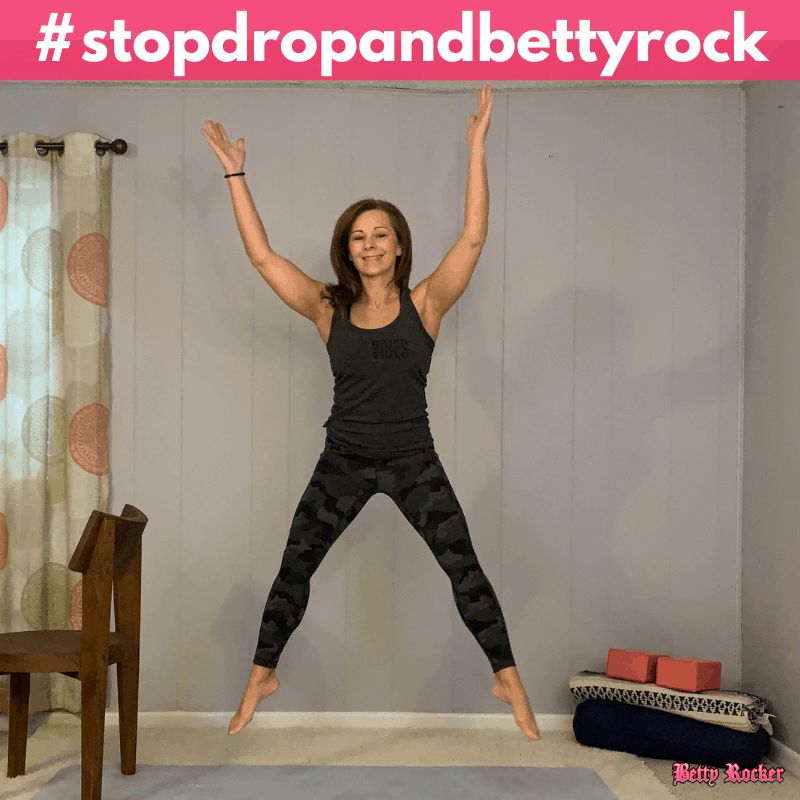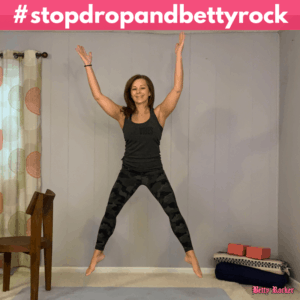 I have a super fun, high energy barre workout for you today that combines traditional, lightweight barre exercises with non-stop, fat burning cardio movements.
The end result? An effective sculpting and cardio workout you can do at anywhere you are!
You'll be working out with Coach Nikki, one of our amazing Team Betty Rocker coaches from Rock Your Life today. Barre and Yoga are her speciality, so you're in great hands!
Coach Nikki is a yoga instructor ERYT200, an AFAA Certified Personal Trainer, a Mat Pilates Instructor and a Team Betty Rocker Coach!
Keep reading to find out more about the workout Coach Nikki has for you today!
---
Hey Rockstar, Coach Nikki here! I am so excited to bring this cardio barre sculpt workout to you today!
I love this type of training because it is the perfect mix of strength and cardio which helps tone and sculpt lean flexible muscle. To get the most out of this workout, focus on breath, posture, and core stability throughout the moves.
With no equipment needed this is the perfect workout to do anywhere, anytime. Grab something to hold on to for balance like a chair or wall, some water to stay hydrated, and a towel to wipe the sweat away and let's get started!
---
---
Did you enjoy this workout? Then you will LOVE the Raise The Barre Challenge inside of Rock Your Life! The Raise The Barre challenge is a low-impact, high energy challenge that incorporates my favorite barre-style workouts with yoga flows. If you are looking for increased flexibility, booty building, core work and intensity without the impact, you will love this one!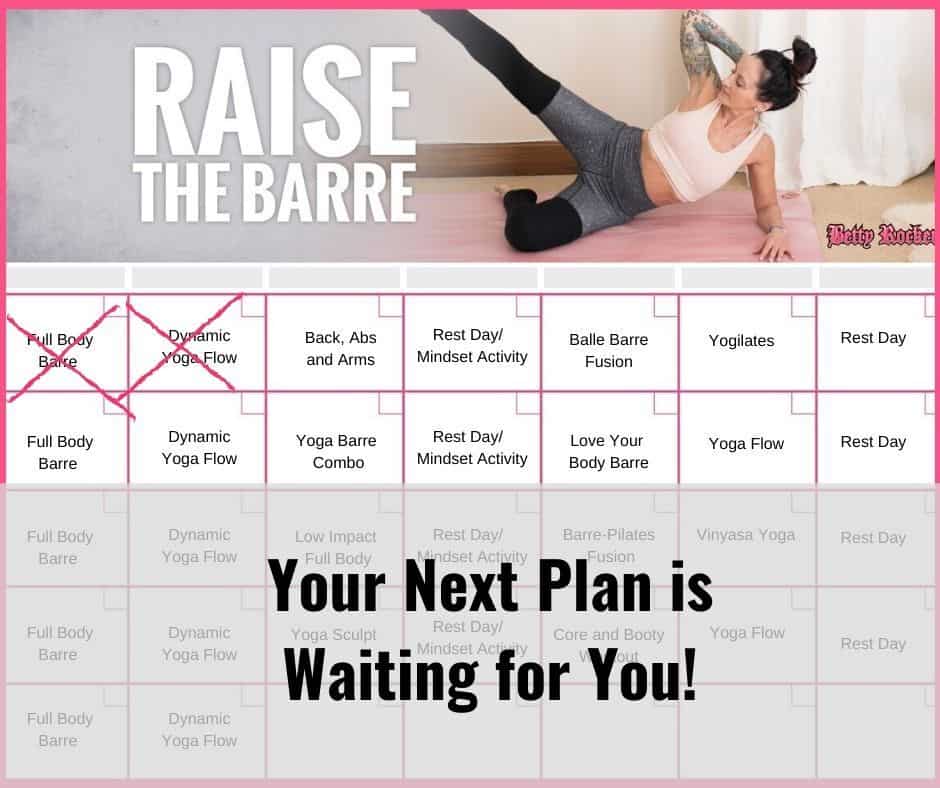 Cardio Barre Sculpt
Click to expand and see all workout moves.
Equipment: None.
Format: Perform each sequence for the prescribed repetitions followed by the cardio burst prescribed for round 1 and then repeat all sequences with the cardio burst for round 2. 
Cardio Bursts
Round 1: Wide Plie Touchdowns
Round 2: Push Up to 4 Mountain Climbers
Sequence 1:
Front Leg Lift (8)

Pulse (8)

Hold with Knee Extension (8)

Repeat on next leg

Cardio Burst

Sequence 2: 
Ab Crunch with Crossed Leg Lift (8)

Oblique Crunch (8)

Repeat on next leg

Cardio Burst
Sequence 3: 
Standing Hip Extension (8)

Pulse (8)

Repeat on next leg

Cardio Burst
Sequence 4: 
Butterfly Bridge Lift (8)

Butterfly Bridge with Knee In/Out (8)

Butterfly Bridge Pulse (8)

Cardio Burst
Sequence 5: 
Curtsy Plie to Side Crunch (8)

Curtsy Plie Pulse (8)

Rocking Curtsy Plie (8)

Repeat on next leg

Cardio Burst
Amazing job Rockstar! Thank you for making the choice to show up for yourself today.
Be sure to check in below with me and Coach Nikki and let us know how you liked the workout and anything else you'd like to share! We love hearing from you!
---
…so we can support you in ROCKING your body AND your life! Get stronger and healthier with a community of rockstars to support you, home workout challenges for a fit body, and fresh new workout classes each week to keep you motivated!