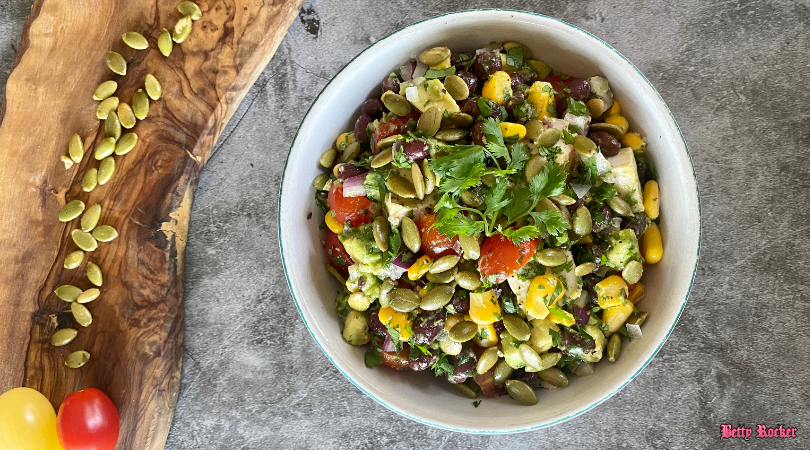 This healthy chicken, avocado and black bean salad is so delicious, and such a great balance of nutrients. It's simple to make and easy to adapt to your taste, just leave out what you don't like and add in more of what you do.
When it comes to healthy eating, I always think of what are the best options for the primary macronutrients – which proteins to base the meal on, what carbs I'll include, and which fats will work well with those choices. I also love including lots of colorful veggies as well for those added micronutrients!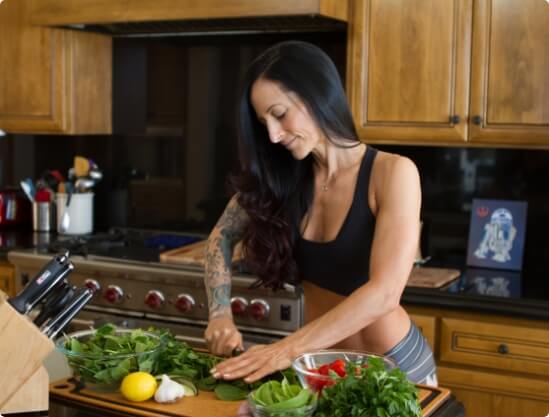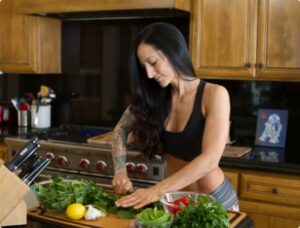 If you need some support putting together your meals like this, check out the Body Fuel System for healthy, balanced recipes, grocery lists, and a daily plan to help you cover all your bases and get the best results!
The protein-rich grilled chicken is the foundation of this recipe and combines well with the fresh flavors from the corn, tomatoes and avocados. Cilantro and lime give it a burst of flavor and toasted pumpkin seeds give it just the right amount of crunch.
You can easily customize this by adding in veggies of choice, red chili flakes to spice it up or additional toppings. You can also make it vegetarian by swapping out the chicken for tempeh (instructions included in the recipe).
Black beans are an excellent source of complex carbs and also contain a fair amount of protein (1). They are high in fiber, which gives them a stabilizing effect on your blood sugar, making them a sustained source of long-lasting energy (2).
I included avocados in this recipe because they are a wonderful source of healthy fat which will make you feel nourished and satisfied, especially when you include them with a serving of protein.
They are rich in monounsaturated fatty acids (MUFA's) which have been shown to lower cholesterol levels (3). In addition to being a great source of healthy fat, avocados are high in fiber, rich in potassium, vitamin C and vitamin K (4) – all of which contribute to a strong immune system.
This salad is super easy to put together and is perfect to bring to a gathering or for a quick dinner at home. There are lots of variations you can try depending on your preferences and what's in season. Let me know if you try it!
Chicken, Avocado and Black Bean Salad
Yield: 2 servings
You will need: You will need: measuring cups and spoons, cutting board and knife, grill or large skillet, tongs, large mixing bowl, small mixing bowl, whisk
Key: T=Tablespoon; tsp=teaspoon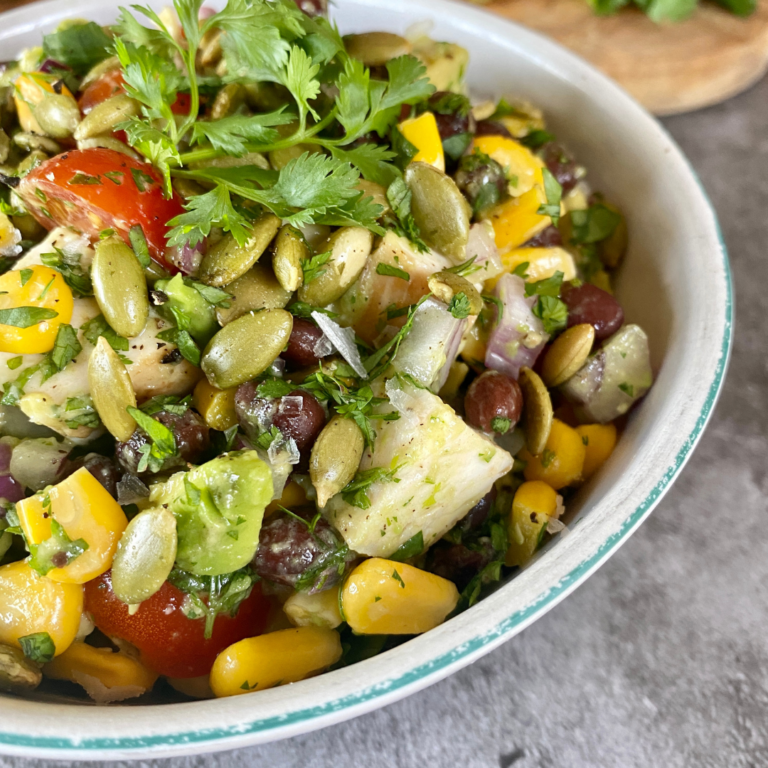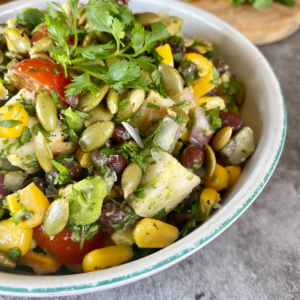 Ingredients:
2 (5-6 oz) boneless skinless chicken breasts (You can use 12 oz tempeh for a vegetarian version.)
1/4 tsp sea salt
1/8 tsp black pepper
For the Dressing:
1/2 lemon, juice of
1/2 lime, juice of
1 T olive oil
1/8 tsp sea salt
1/8 tsp cumin
For the Salad:
1/4 cup red onion, diced
1/2 cup corn, fresh or frozen
1/2 cup cherry tomatoes, halved
1/2 cup black beans, drained and rinsed
1 avocado, diced
2 T fresh cilantro, chopped
2 T roasted pumpkin seeds (pepitas)
Directions:
Season chicken breasts (or tempeh) with salt and pepper and grill (or sauté) for 3-5 minutes on each side, until cooked through. Set aside to cool. Once cool, cut into 1/2 " pieces.
Add lemon juice, lime juice, olive oil, salt, and cumin to a small mixing bowl and whisk together until well combined.
Add chicken, red onion, corn, tomatoes, black beans and avocado to a large mixing bowl. Pour on the dressing and toss until well combined.
Serve topped with fresh cilantro and pepitas.
Nutrition Facts
Calories per Serving:

509
I hope you enjoy this recipe! Let me know in the comments below if you make it and how it turns out.
---
---

The Body Fuel System uses my simple, proven Eating Types to make it easy to stay on track. It also gives you healthy, fat-burning recipes and foods you can eat to look and feel your BEST every day!
Recipes like….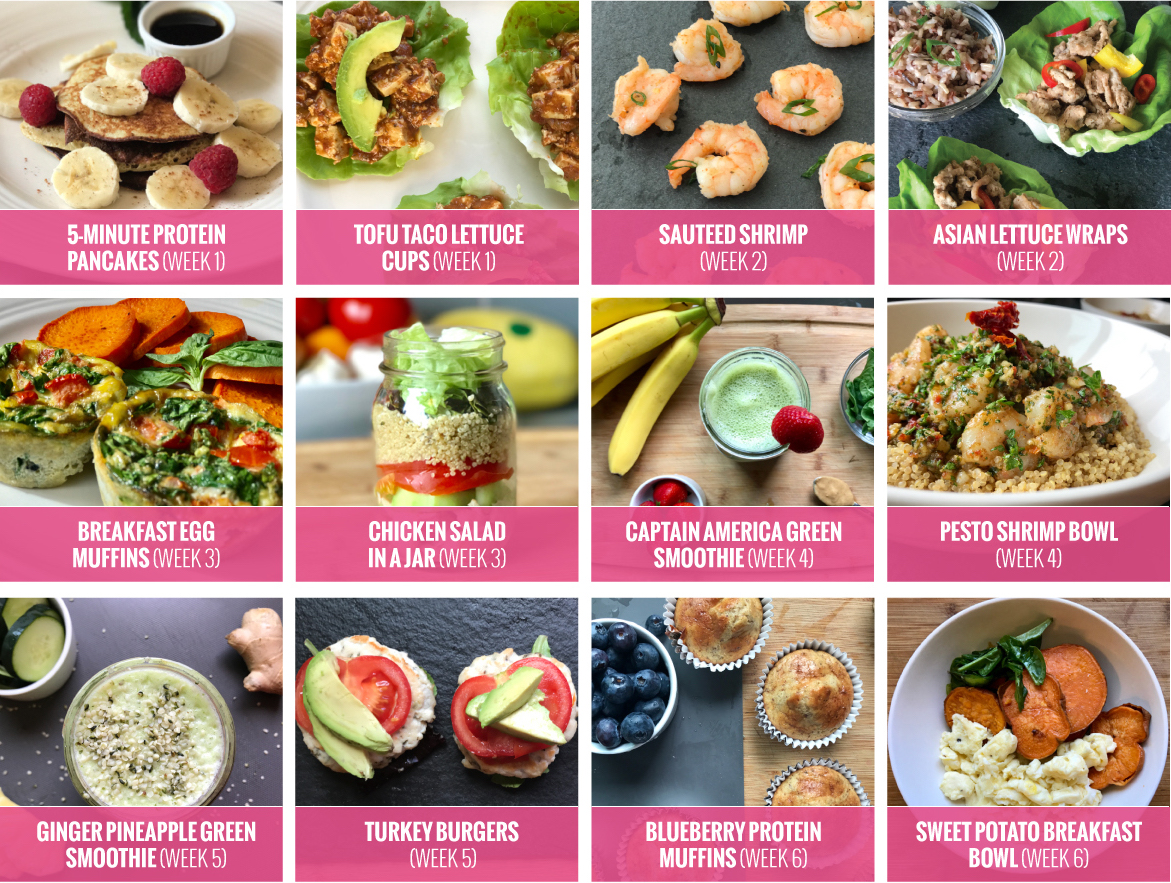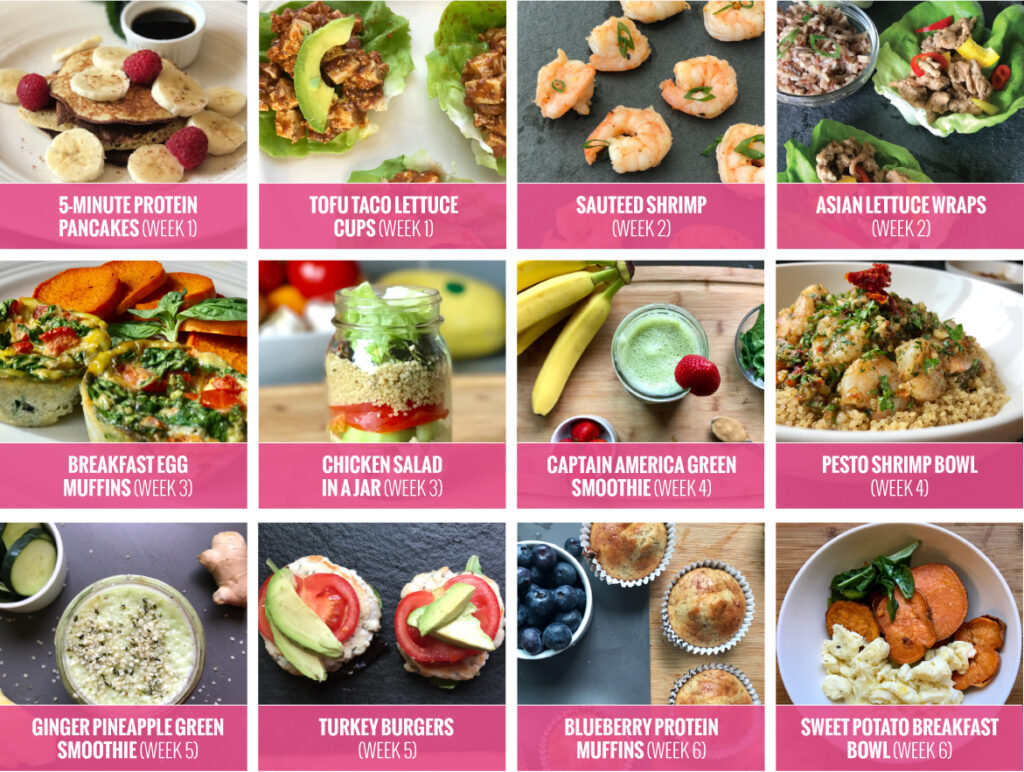 This is my signature eating system and it contains 6 weeks of done-for-you meal planning and recipe guides! You will not only learn the strategies that have given me long-term success, but also enjoy the time-saving benefits of having it all planned out for you!