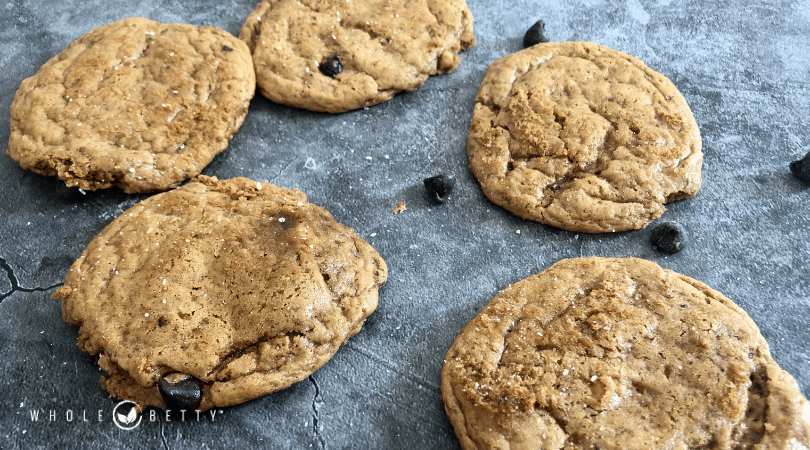 These chocolate chip almond butter cookies are so delicious, simple to make. I added collagen to them to boost the benefits to your skin, joints and bones (read more about how collagen supports your body here).
Need another reason to love these cookies? They can be made in one bowl for an easy clean up, and you can have them made and ready to eat in less than 30 minutes!
Chocolate Chip Almond Butter Cookies
Yield: 16 cookies
You will need: baking sheets, parchment paper, mixing bowl, wooden spoon, measuring cups and spoons
Key: T=Tablespoon; tsp=teaspoon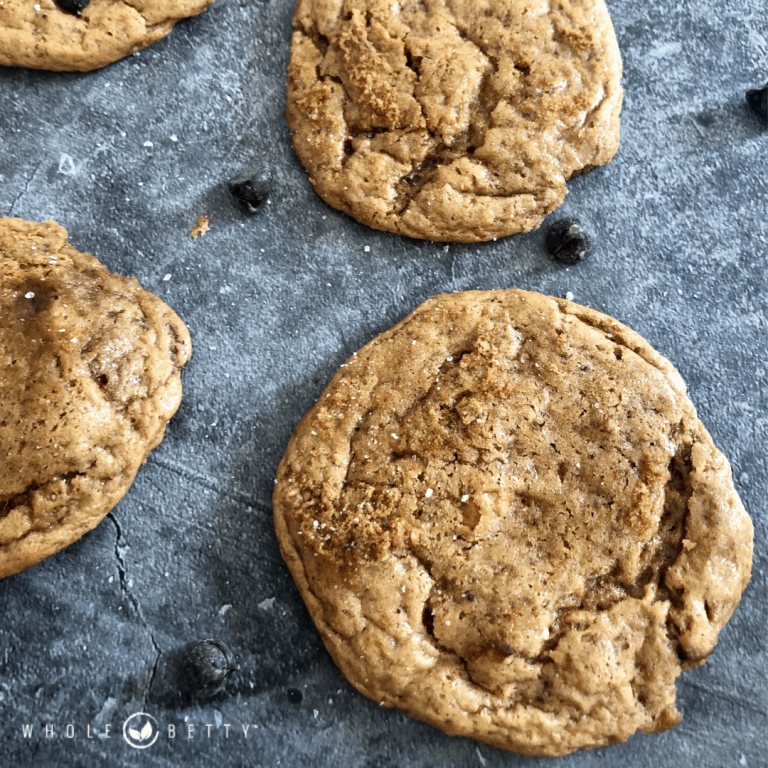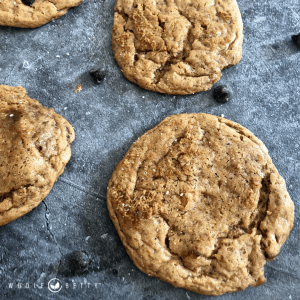 Ingredients:
Instructions:
Preheat oven to 350º F.
Line 2 baking sheets with parchment paper or a silpat.
Combine all ingredients in a bowl and stir to combine.
Scoop out the dough into balls (about 1.5"), placing them on the baking sheet with enough room to spread out.
Bake for 9-10 minutes, until the edges are set and the centers are puffed.
Cool for 10 minutes and enjoy!
Nutrition Facts
Calories per Serving:

178
So delicious! I hope you enjoy them, let me know how they turn out – I love hearing from you!