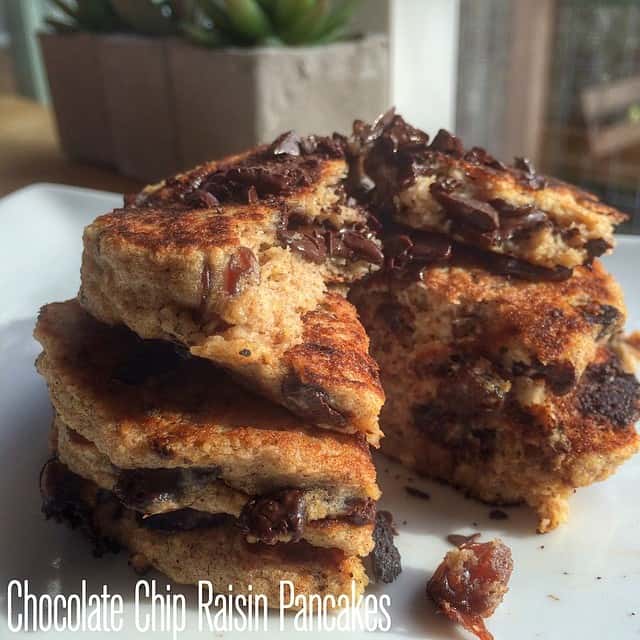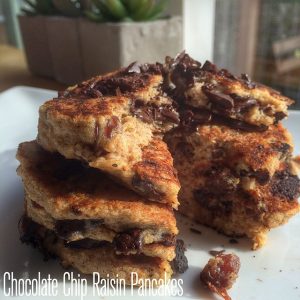 The inspiration to make today's nut-free recipe came from my good friend Laura, who came out to visit me last week and help me decorate my new house.
I love trying new things for people I care about, it's a great motivation – not to mention one of my favorite things to do when I have company is to treat my guests to a healthy and delicious breakfast in the morning.
Laura has a nut allergy, and I wanted to take the opportunity to try making a gluten-free pancake that didn't rely on nut flour or nut butter.
They cook beautifully and have an incredible texture – great for kids, visitors, and you! We added a little fresh coconut milk as a topping along with some dark chocolate chips – it was awesome!
---
Chocolate Chip Raisin Cookie Pancakes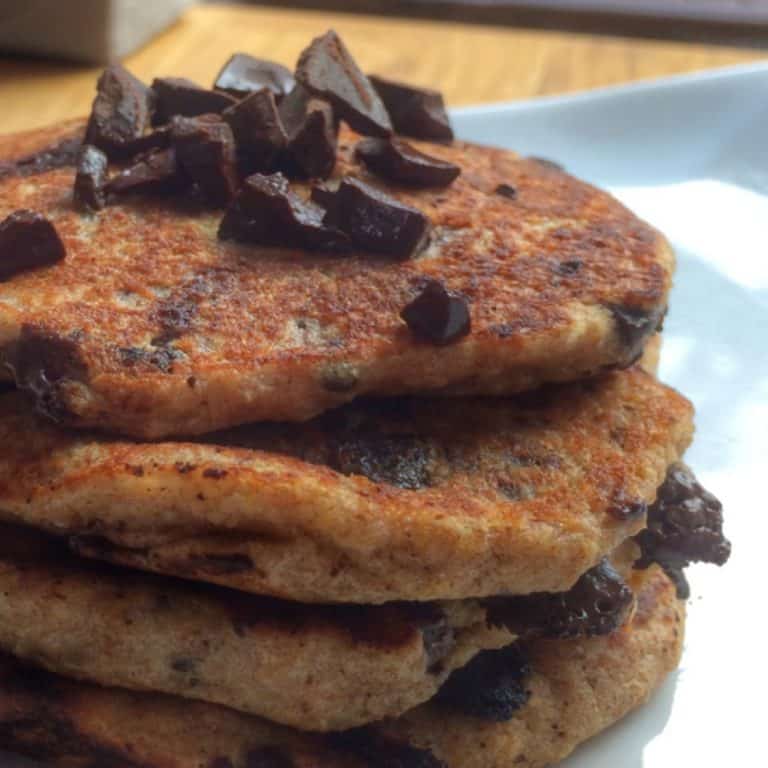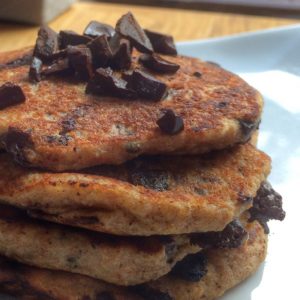 Yield: 2 servings
You will need: mixing bowl, measuring cups and spoons, skillet, spatula
1 egg
1/2 cup applesauce (unsweetened)
1 tsp baking powder
1/2 tsp sea salt
1 tsp vanilla extract
1 T olive oil
1/3 cup + 2 T coconut milk
1/2 cup + 1 T flaxseed meal
1/4 cup gluten-free flour blend* (buy your own** or try my blend below)
3 T dark chocolate pieces
3 T raisins
1. Mix egg, applesauce, salt, baking powder and vanilla.
2. Stir in oil and coconut milk.
3. Measure in flaxseed meal and flour.
4. Fold in Chocolate and raisins.
5. Heat your skillet to medium and add coconut oil. My batter was a little thick so I added an extra tablespoon of coconut milk – and used my spatula to flatten them out on the pan.
6. Cook until small bubbles form, then flip and cook until done.
*Home made Gluten free flour blend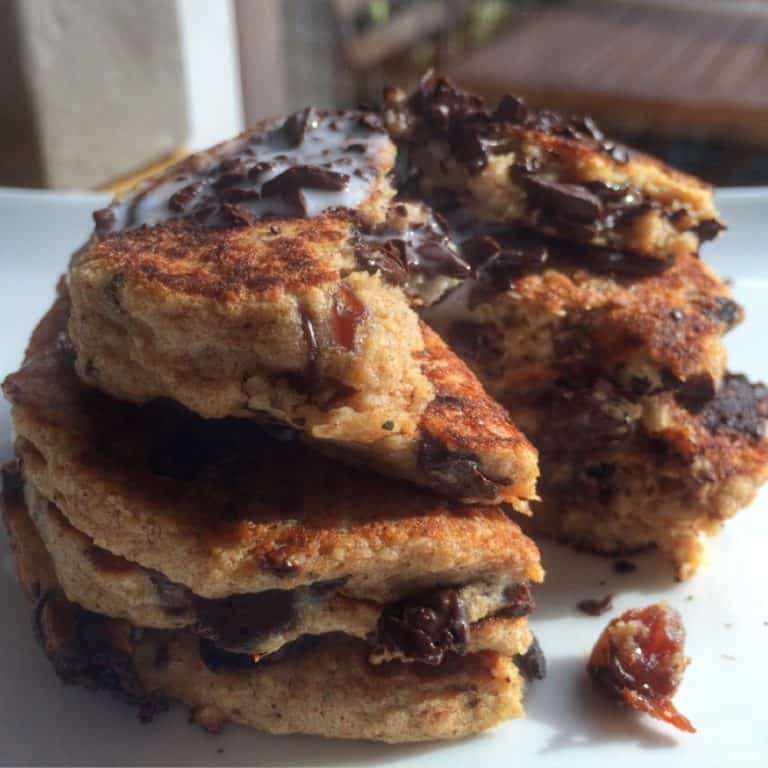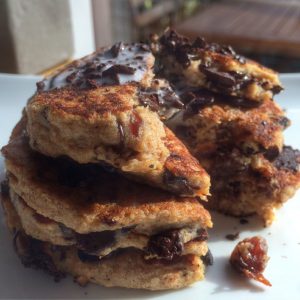 1 cup teff flour
1 cup brown rice flour
2/3 cup tapioca starch
1/3 cup potato starch
1 tsp xantham gum
Mix together in a large bowl. Store in a ziplock bag or airtight container. I keep mine refrigerated.
**Keep in mind you cannot always swap different flours around – for example, coconut flour behaves very differently than nut flour and regular gluten free flour. Gluten free recipes made with gluten free flour can be replaced with regular wheat flour, but not other flours.
Nutrition Facts
Calories per Serving:

613
---

The Body Fuel System uses my simple, proven Eating Types to make it easy to stay on track. It also gives you healthy, fat-burning recipes and foods you can eat to look and feel your BEST every day!
Recipes like….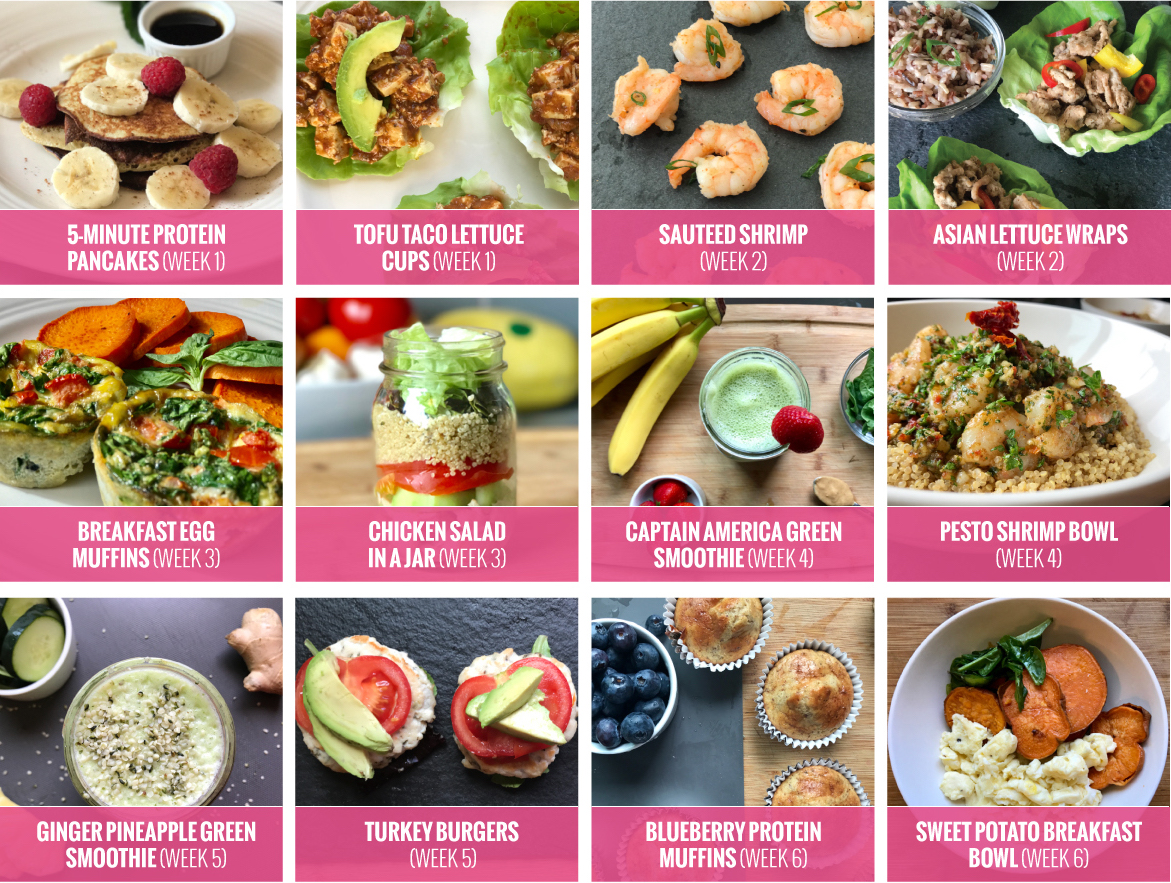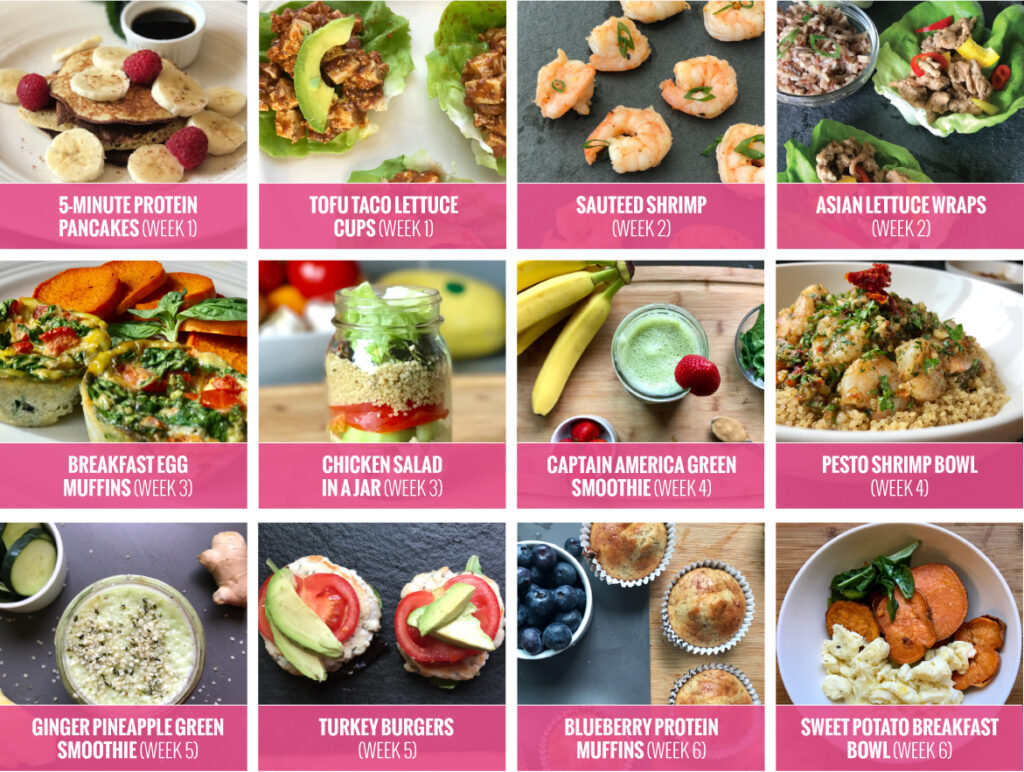 This is my signature eating system and it contains 6 weeks of done-for-you meal planning and recipe guides! You will not only learn the strategies that have given me long-term success, but also enjoy the time-saving benefits of having it all planned out for you!