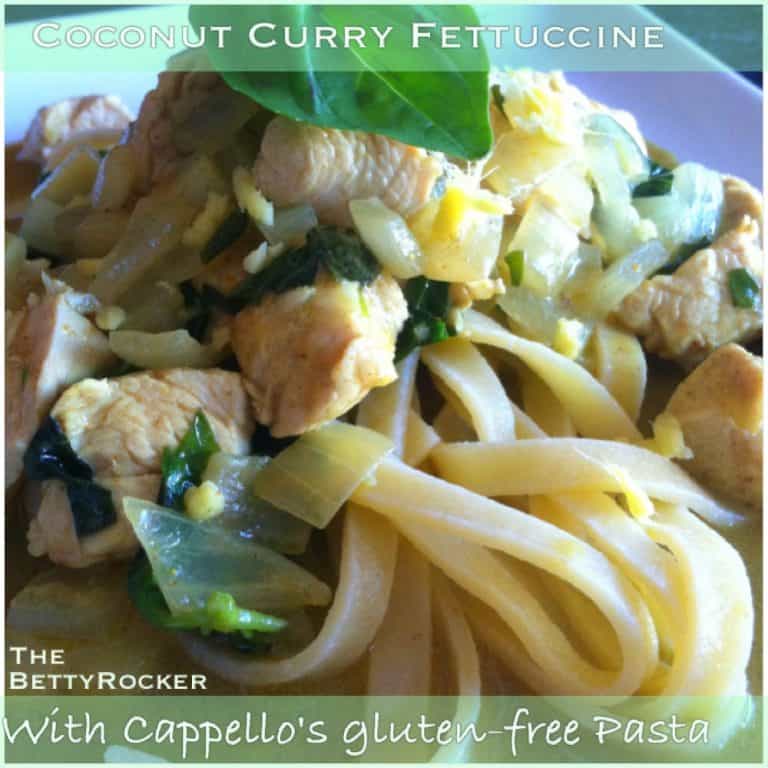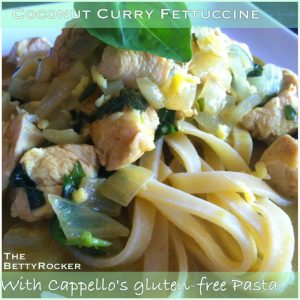 When you're eating gluten-free or grain-free and being mindful of your intake of pre-made foods….dishes like fettuccine, gnocchi, and lasagna get rotated out in place of lighter fare.
The sugar spike from the processed flour in the pasta, combined with the irritating gluten protein in the wheat can leave you feeling lethargic and overly full after a meal.
Enter Capello's, a small, Colorado-based company (created by two good friends, Ben and Stacy) to save the day.
Their pastas are gluten-free, grain-free, dairy-free and soy-free, and every ingredient on the label is something I have in my own kitchen and use often. They feature 3 pasta noodles that you can order online: Fettuccine, Gnocchi and Lasagna Sheets.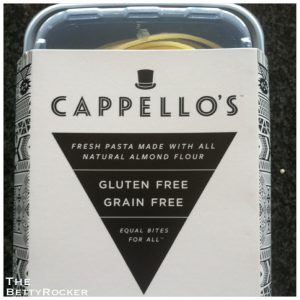 When I received mine in the mail, they were beautifully packaged in a shippable cooler-box, and I immediately got excited thinking about what delicious dinner I could make! They are incredibly easy to prepare, you simply throw the noodles in a pot of boiling water for 45 seconds.
I settled on a warm, spicy chicken dish I've been trying different variations of all month. It was so delicious, and just the right complement to the perfect texture of the noodles.
---
Coconut Curry Fettuccine with Capello's Gluten-free Pasta
Yield: 4 servings
You will need: knife, cutting board, measuring cups and spoons, skillet, wooden spoon, can opener, large pot
1 onion, chopped
3-4 garlic cloves, minced
1 T coconut oil (or other oil)
1 can coconut milk (light or full-fat)
1/2 cup chicken stock (low sodium)
1 T curry powder
1-2 tsp fresh ginger, grated
3 cardamom pods, crushed – or 1/4 tsp cardamom
1/2 cup fresh basil, chopped
1 lb. chicken or turkey, cubed small
Salt and pepper to taste
1 package Capello's Fettuccine
Directions:
1. Heat a large skillet to medium and add coconut oil.
2. Sautee onions and garlic for 5 -7 minutes.
3. Add curry powder, ginger, cardamom, salt and pepper and stir well.
4. Add chicken and cook for 5 minutes, or until cooked through.
5. Remove chicken pieces and set aside.
6. Add coconut milk and chicken stock, and reduce over medium heat for 10 minutes or so.
7. Add chicken back in and add basil. Simmer for a few more minutes.
8. Remove from heat and serve over Pasta.
Pasta
1. To time it with your Chicken, place a pot of water to boil on the stove top around step 6 above.
2. Once you've added your chicken and basil back into the coconut milk and veggies, add Pasta noodles to pot of boiling water, and cook for 45 seconds.
3. Rinse and drain.
Notes
I would also add tomatoes or peppers to make this dish more colorful, but I don't cook with either of those vegetables too often, as I am easily irritated by plants from the nightshade family. However they would make a wonderful addition to this dish.
Nutrition Facts
Calories per Serving:

561
---
Check out the Body Fuel System – the ultimate support to set yourself up with food that's ready to go, with cookbooks, daily menus, food prep steps – plus an entire crash course to what the best foods to eat are, and how to combine them to get maximum lasting health benefits!