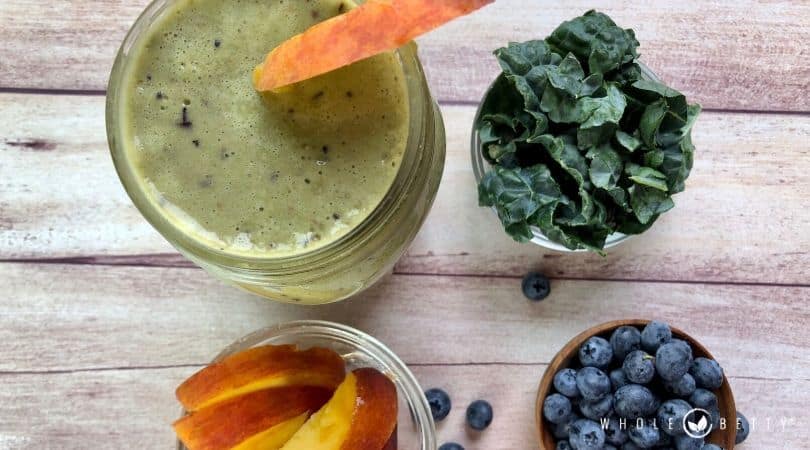 Making a healthy smoothie is easier than ever with this delicious recipe. It's the perfect way to enjoy a quick meal that's packed with protein and greens all in one.
Colorado Green Machine Smoothie
Yield: 1 serving
You will need: Blender, measuring cup, spoon , cutting board, knife
Key: T=Tablespoon; tsp=teaspoon
Ingredients: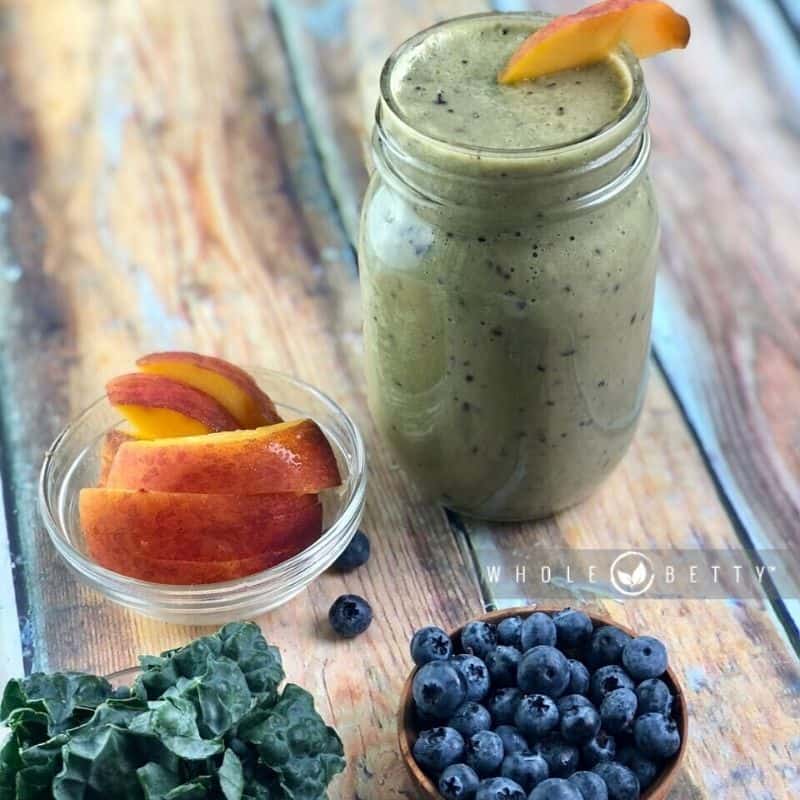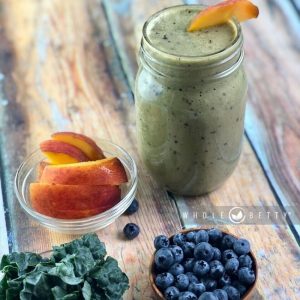 1 serving (32 grams) Berry Green Protein
1 cup/handful dark, leafy greens
1 cup unsweetened almond milk (or other milk of choice)
1 peach (or 1 cup frozen peach slices)
1/2 cup blueberries
Instructions:
Add greens and liquid to your blender, and blend until well combined.
Add in peach and blueberries. Blend again.
Add in protein powder and any additional liquid needed and blend one last time.
Serve.
Nutrition Facts
Calories per Serving:

245
Enjoy! If you try this recipe be sure to leave me a comment below and let me know what you think.
---
Berry Green Protein  is a delicious plant-based vanilla strawberry blend that has 22g of highly absorbable protein per serving. It also has an impressive array of organic ingredients including barley grass, wheat grass, spirulina, chlorella, spinach, kale, tomatoes, carrots, beets, parsley, apple, blueberry, cranberry and raspberry.
If you are following a healthy lifestyle, seeking support for sustained energy, mental clarity and overall well-being, Berry Green Protein is a convenient, delicious and powerful nutrient-dense option for you!