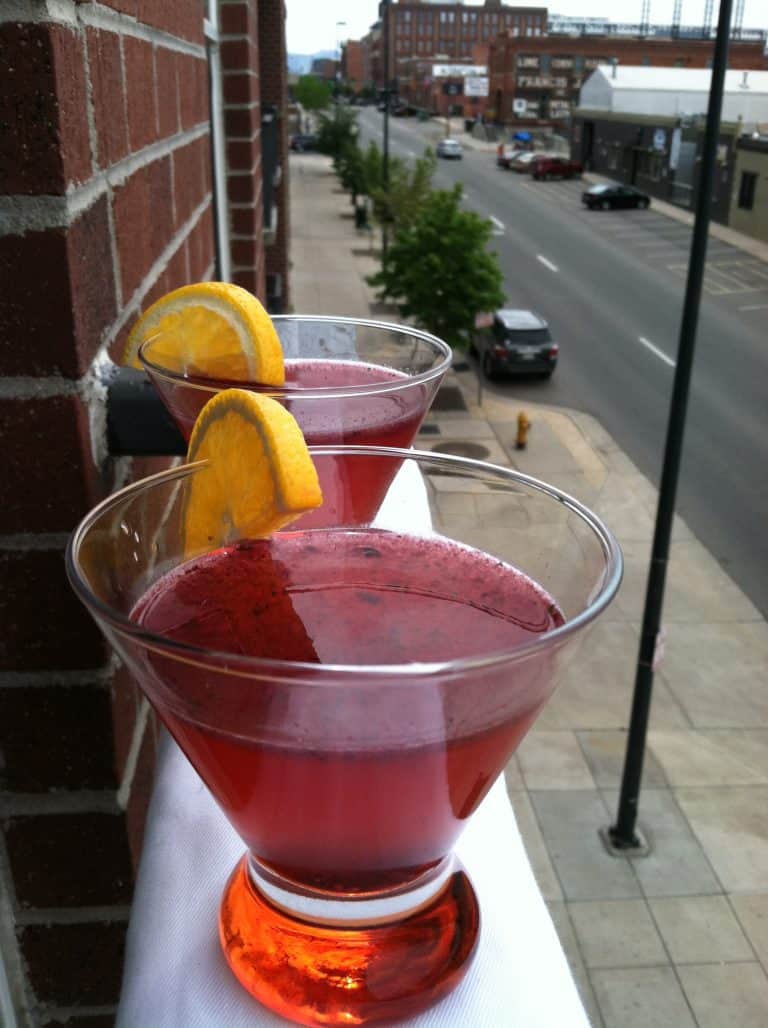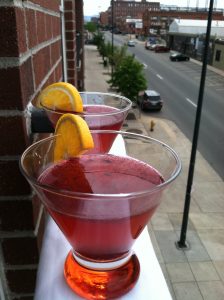 Summertime Chillers!
Sometimes a great meal needs great drinks. Summer events call for a delicious beverage in-hand.
But what if you're not in the mood for alcohol, are training with specific goals, don't need the extra sugar from the alcohol, or just plain don't drink alcohol?
My solution: Blackberry-Ginger Muddled Mocktails.
Easy to make and even easier to sip. Everyone will want one.
Yield: 6-8 drinks (more if you re-use your muddle)
You will need: cutting board and sharp knife, liquid measuring cups, wooden spoon or mortar, shaker cup, glasses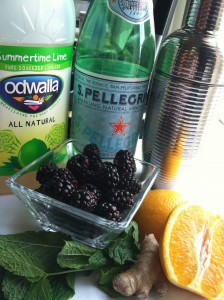 1/3 cup fresh blackberries
3 T minced ginger
12-15 fresh mint leaves
1-2 oranges
Limeade (or lemonade)
Sparkling Water
Ice
1. Mince ginger. In a small bowl (or liquid measuring cup) muddle (squash) blackberries, ginger and mint leaves. You can use a mortar or a wooden spoon, just crush them well to release and combine their flavors.
2. Cut an orange in half, and squeeze the juice of half of it into the muddled mixture. Use some rind for zest if you like.
3. If you're making drinks for 2, add about a third of the mixture to a shaker cup and shake together with 1/2 cup limeade, 1 cup sparkling water and ice cubes. Shake and pour into glassware.
4. If you're making drinks for a group, add your muddled mixture to a pitcher, add limeade and sparkling water in a 1:2 ratio, stir or shake with ice and serve.
5. Garnish with orange slices.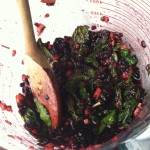 To turn into a frozen drink: You could make some drinks with the muddle as described above and use the rest to make frozen drinks, or just blend the ingredients from the beginning with ice.
If you're using the muddle that's already made drinks, freshen it up with a bit more ginger and some of the leftover mint and orange, top it with limeade and sparkling water and blend it.
It's a great variation and a good way to use up all your ingredients. Leave me a comment and let me know what additions or variations you try!
---