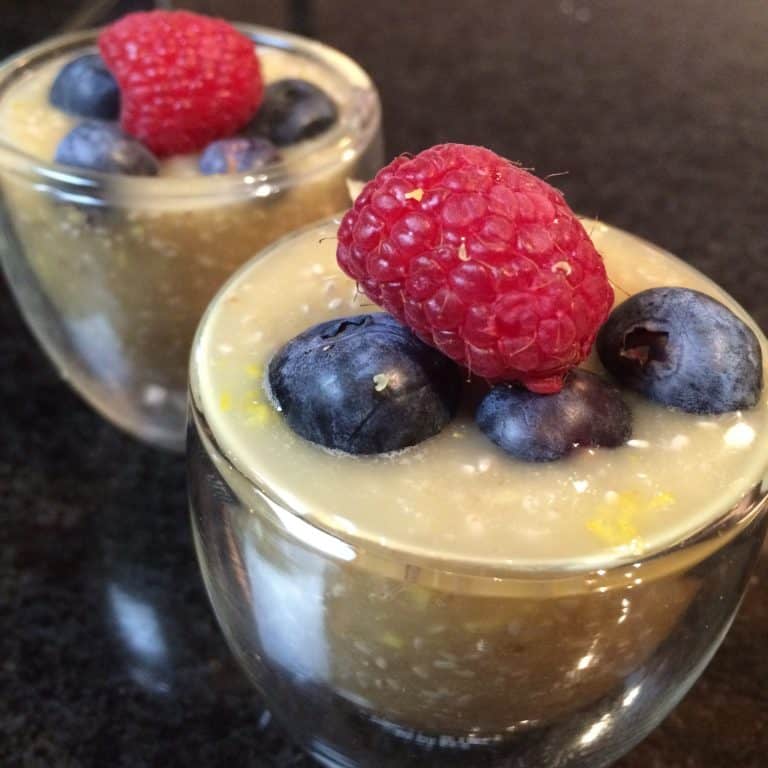 This dessert is delicious, healthy and light.
It takes very little time to make, you can do everything in the food processor – and hey, if you can't find white chia seeds this works great with black too.
The ingredients in this recipe also helps to support some of your body's natural detoxification pathways (your colon, your liver, and your kidneys).
Let's take a closer look at the ingredients and see how they can help you boost your immune system, and support you from the inside out.
---
Grapefruit: one of the most hydrating fruits in the world, half a grapefruit provides more than half of your recommended daily intake of vitamin C, plus calcium, magnesium, Vitamin A and E and many other minerals.
Want beautiful, glowing skin? Be sure to include natural food sources of vitamin C, like grapefruit. They're a wonderful food source of beta carotene and lycopene, and the fiber and water content will promote a healthy digestive function
Chia Seeds: chia seeds are one of nature's richest anti-oxidants – shown to stop up to 70% of free radical activity. Chia is high in fiber, and the seeds absorb water while they're inside your intestinal tract – along with any toxic elements that can build up in the gut walls, helping to filter and carry them from your body.
While they're absorbing water, the soluble fiber in the seeds forms a gel-like substance in the stomach (you can observe this by dropping some seeds in a glass of water) that works as a prebiotic – supporting the growth of healthy probiotics in the gut.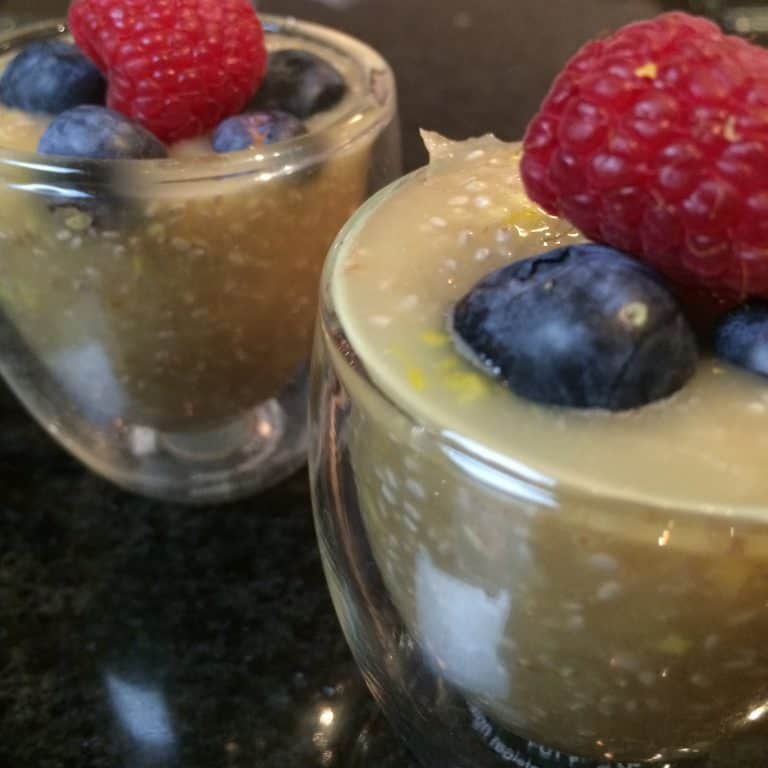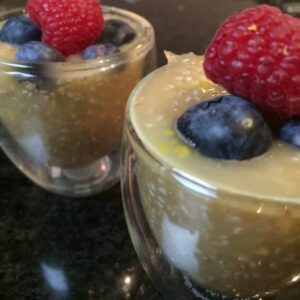 Ginger is well known as an anti-inflammatory food, and its volitale oils are powerful scavengers of free radicals. It has been valued for centuries for its herbal medicinal properties, and has proven antiparsite, antimicrobial and antifungal capacity.
Honey: honey has a long medicinal history – the ancient Egyptians offered honey to their Gods as well as used it for wound treatment. Honey is a powerful antibacterial and anti-inflammatory found that has several uses other than cooking.
The ancient Egyptians were on to something.. honey is amazing for healing wounds, especially the Manuka variety. Honey can also be used as a cough suppressant and also helps fight the infection. It also hampers the growth of food-borne pathogens. One warning: due to risk of botulism, never feed honey to an infant.
Fresh berries: berries have a high level of phytochemicals that help protect cells from damage. Due to their compounds called anthocyanidins, berries are known to increase cognitive function. Berries are lower in sugar than other fruits, so they are perfect for diabetics who want something sweet – the fiber in the berries also helps reduce insulin spikes.
They are also an anti-inflammatory food, so they fight systemic inflammation. The flavanoids in berries are also known for their cancer-fighting properties.
---
White Chia Ginger Grapefruit Cups: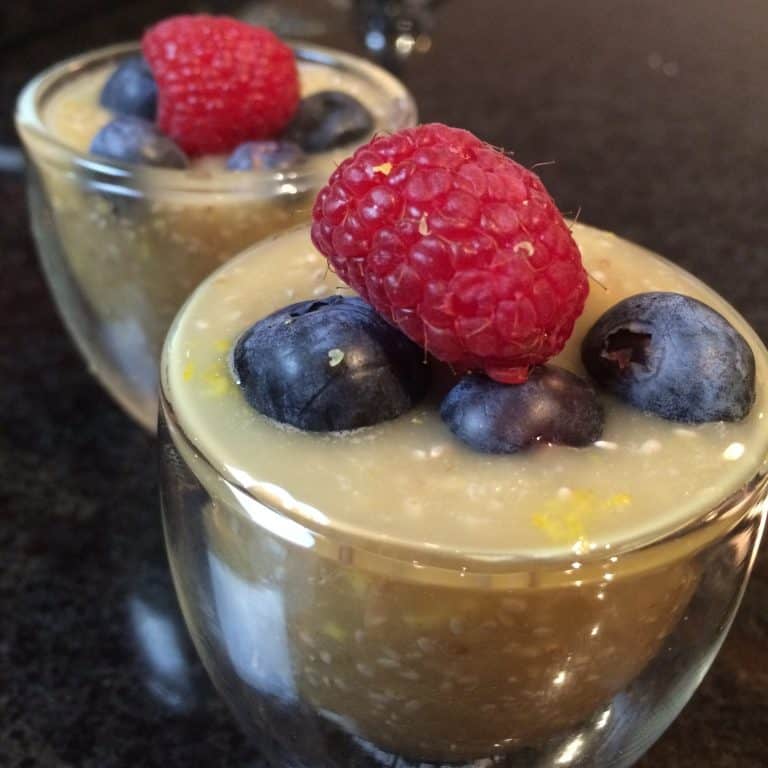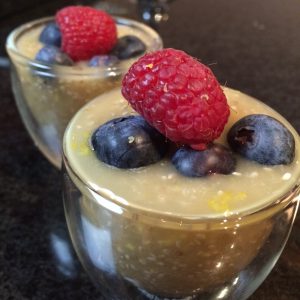 1 large, organic grapefruit, peeled and de-seeded
1 inch fresh ginger, de-skinned and chopped
1 tsp pure vanilla extract
1/2 cup raw, unfiltered honey (add a little more or less to taste)
1/4 cup coconut milk (full fat)
1/3 cup white chia seeds (black are fine too!)
Fresh berries – I used raspberries, blackberries and blueberries
1. Prepare grapefruit. Puree in a food processor with ginger, vanilla, coconut milk and honey. I just added honey until I liked the taste and didn't measure it exactly so 1/2 cup is an estimate. I'd add half that amount and taste it, then add more as you like.
2. Remove from food processor and place in a bowl. Stir in chia seeds and allow it to sit for 15-20 minutes.

Nutrition Facts
Calories per Serving:

248
---
Want more delicious recipes?
Boost your metabolism, burn fat and infuse your system with amazing delicious food with the Body Fuel System!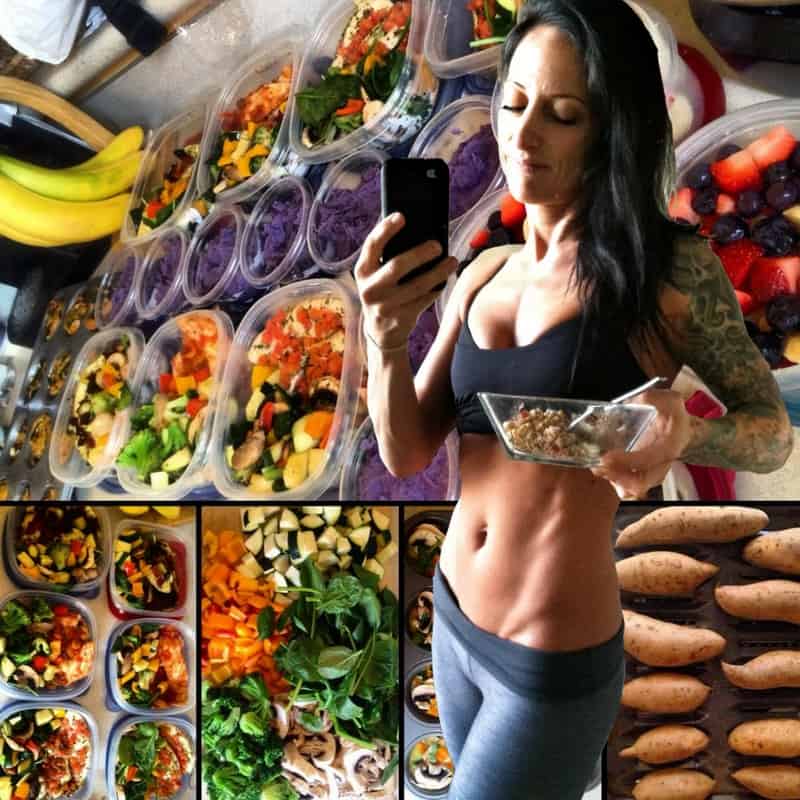 References:
1. AICR's Foods that Fight Cancer, American Institute of Cancer Research 5-2014
2. Medical Knowledge Center: Grapefruit, Medical News Today, 2-2015
3. Phytochemical profile and nutraceutical potential of chia seeds (Salvia hispanica L.) by ultra high performance liquid chromatography, National Center for Biotechnology Information, 6-2014
4. Ginger – an herbal medicinal product with broad anti-inflammatory actions: National Center for Biotechnology Information, Summer-2005
5. Ginger Reduces Muscle Pain Caused By Eccentric Exercise: The American Pain Society, 4-2010
6. Ginger Reduces Acute Chemotherapy-induced Nausea: Green Med Info, 7-2012
7. Medicinal Uses of Honey: Web MD, 12-2011
8. 9 Amazing Health Benefits of Berries: Everyday Health, 7-2012