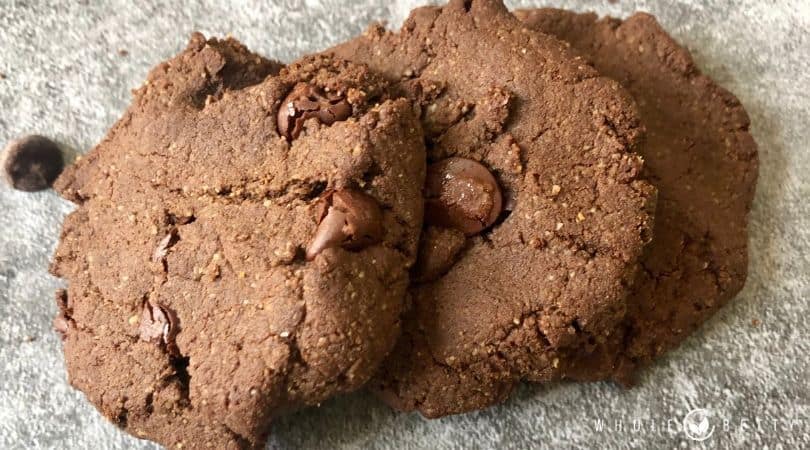 One of my favorite recipes to make with Berry Green Protein are these delicious Double Chocolate Protein cookies.
I love how easy they are to make, and how convenient they make it to get a serving of proteins, bonus greens – AND a chocolate fix!
Double Chocolate Protein Cookies
Yield: 10-12 cookies
You will need: measuring cups and spoons, mixing bowl, wooden spoon, baking sheet
Key: T=Tablespoon; tsp=teaspoon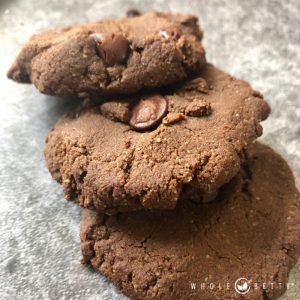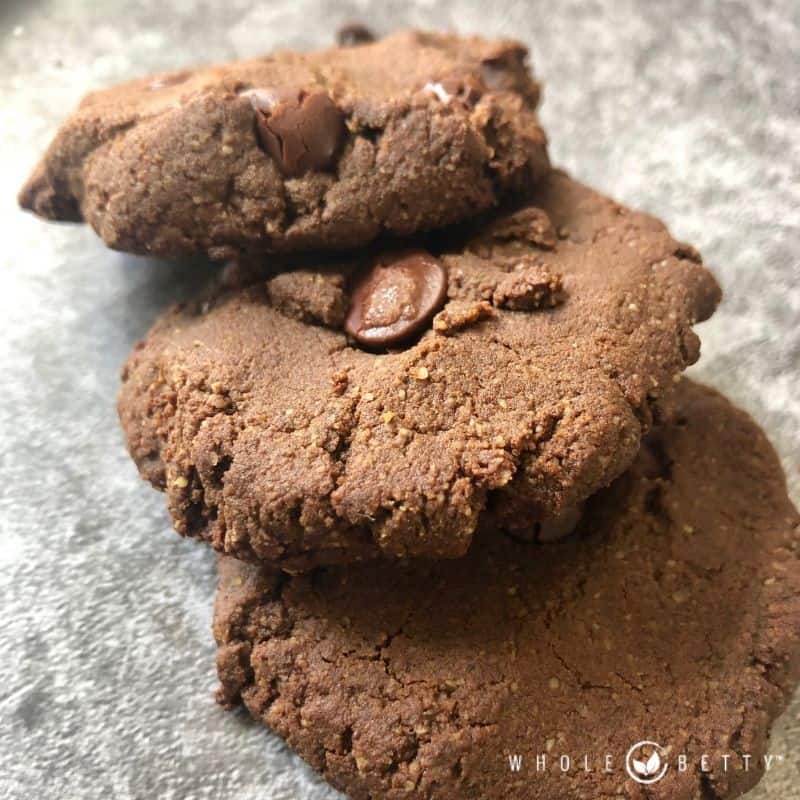 Ingredients:
1 cup almond meal flour
2 servings (68 grams) Berry Green Protein
1/4 tsp salt
1 tsp baking soda
2 tsp vanilla extract
1/4 cup coconut oil
2 T honey
2 T almond milk
2-3 T cacao
1/4 cup dark chocolate pieces
Instructions:
Preheat oven to 350 F.
Mix almond meal, cacao powder, protein powder, salt and baking soda.
Stir in vanilla, almond milk, honey and oil and mix well.
Add chocolate pieces.
 Form into balls and press onto baking sheet.
Bake for 10-12 minutes.
Nutrition Facts
Calories per Serving:

148
Delicious AND Nutritious! I can't wait to hear how yours turn out.  Be sure to leave me a comment and let me know if you make these- I love hearing from you!
---
Berry Green Protein is a 100% ORGANIC, balanced protein (18g per serving), nutrient-dense whole food powder, combining 15 superfood greens and berries into one delicious smooth strawberry vanilla flavored shake!
You can mix it in water, blend it in a smoothie or even bake with it.