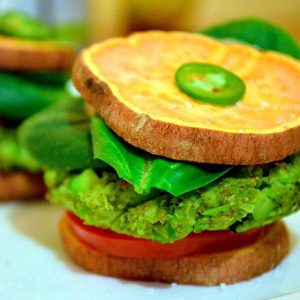 What do you think about green burgers?
This vegetarian recipe is just delicious and packed with healthy plant protein!
To make the "burger buns" I used sweet potatoes sliced thin and baked. I do this with my sweet potatoes often and use them as "crackers," buns or simply a yummy side.
You can stack these burgers up with just about anything, but I like using baby spinach or any mixed green, a juicy ripe tomato slice, some spicy mustard and a jalepeno slice as a garnish.
Edamame Burgers Recipe
You will need: large and small bowl, food processor, measuring cups and spoons, frying pan
Yield: 12 small-medium sized burgers. 6 servings.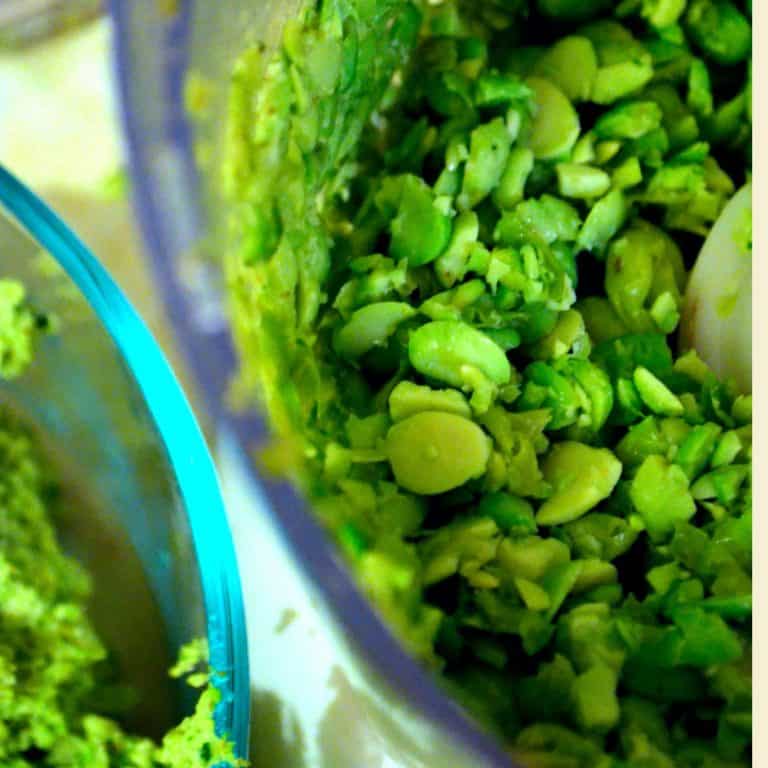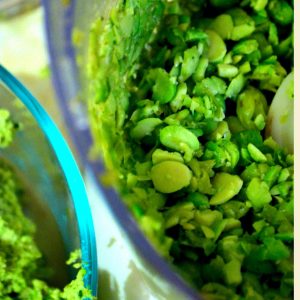 3 3/4 cups steamed edamame (30 oz)
1/3 cup onion, chopped
3-4 cloves garlic, minced
1/4 cup cilantro
1 tsp cumin
2 T jalapeño chopped
1/2 lime, juice of
1 egg
1 tsp sea salt
fresh ground pepper
1/4 cup milled chia seeds
1/4 cup almond meal flour
2 T oat bran (or flaxseed meal)️
In a small bowl, mix chia seeds, almond meal flour and oat bran.
Add 2 3/4 cups edamame, onion, garlic, cilantro, jalepeno, lime, egg, salt and pepper to the food processor, along with half of the chia seed mixture. Blend until evenly mixed.
Transfer the mixture to a large bowl, and pulse the remaining edamame until roughly chopped. Add it to the edamame/chia mixture.
Add the remaining chia seed mixture and combine everything with your hands so you can assess the texture of your burger mix. If it's too dry, add a bit of water. If it's too sticky, add another tablespoon of oat bran or chia seeds.
Form into patties.
I freeze half of mine, but it's up to you. Just wrap in saran wrap, separating the burger patties from each other and place in a freezer-safe ziplock bag.
Cook burgers over medium heat in a little cooking oil spray on the stovetop, until done.

Nutrition Facts
Calories per Serving:

238
Sweet Potato "Buns"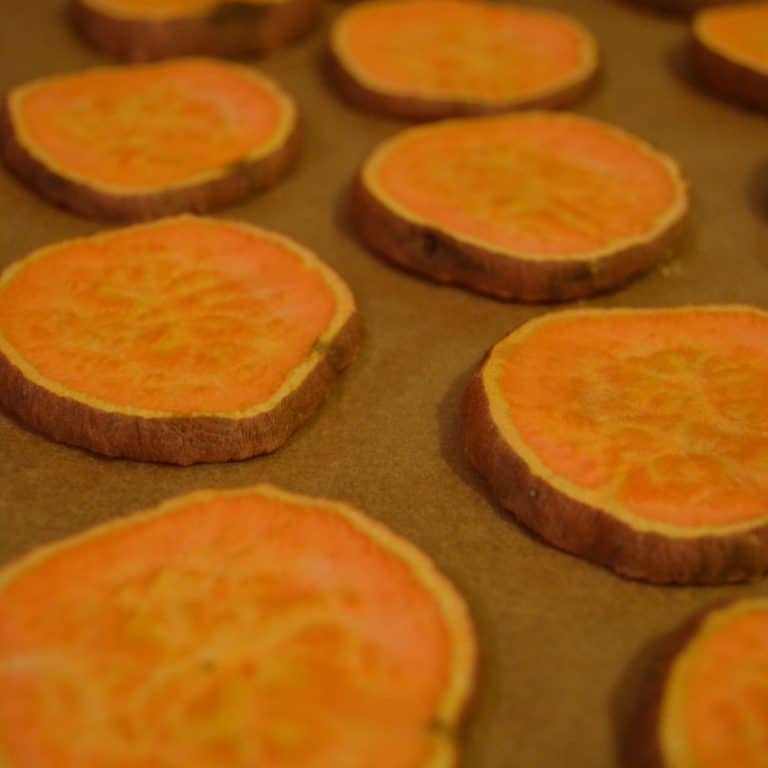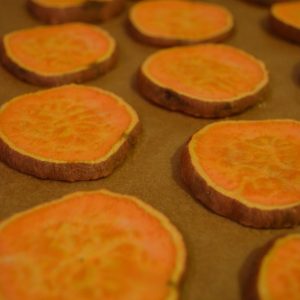 You will need: cutting board, knife, baking sheet, parchment paper (optional)
1-2 sweet potatoes – look for a shape that has a fairly even, thick center shape to get the most matching discs
Preheat oven to 375 F.
Wash sweet potatoes well. You can peel them, but I do not.
Slice sweet potatoes thin, as shown. What's the most important is to slice them evenly, so they bake together.
Line a baking tray with parchment paper and lay the slices out.
Bake for 18-22 min, or until a fork easily pierces them. Remove from heat and allow to cool. They store well in a container in the refrigerator.
---