These fudgy Pumpkin Collagen Cups are a tasty treat with a bonus ingredient: Full Body Collagen!
This home made treat doesn't need tons of sugar to be sweet and delicious. Support your skin, joints and bones while you're savoring the rich flavors in these nut butter cups. This recipe is my Fall favorite way to get in a dose of Full Body Collagen!
Fudgy Pumpkin Collagen Cups
Yield: 8 -12 servings*
You will need: can opener, mixing bowl, spatula and measuring cups and spoons, silicone muffin tin or ice cube tray
Key: T=Tablespoon; tsp=teaspoon
Ingredients: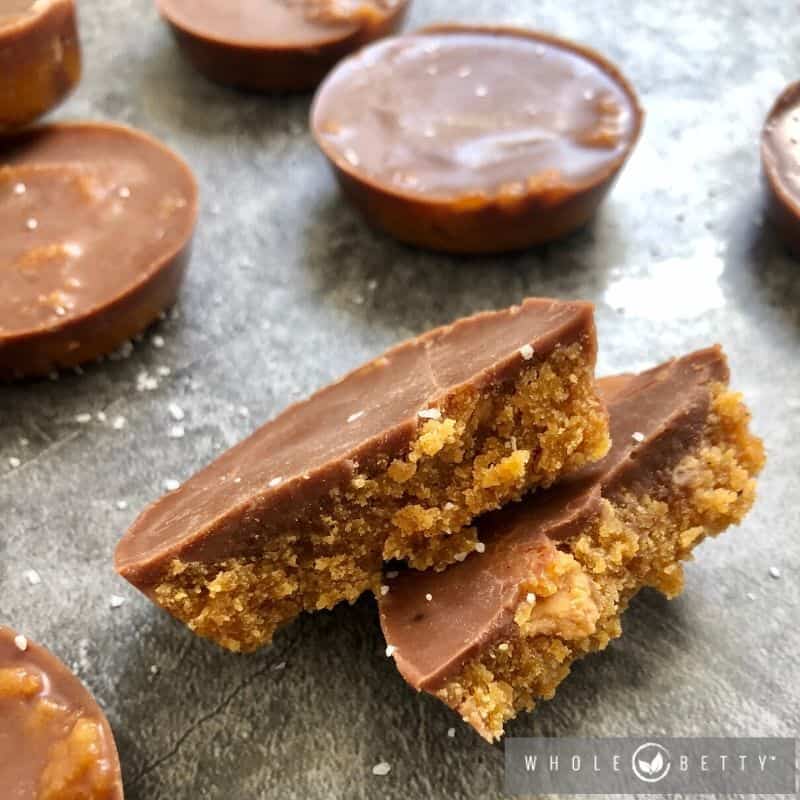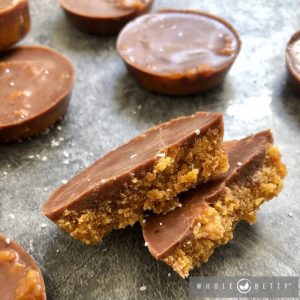 Pumpkin layer:
Chocolate layer:
Instructions:
Add all of the ingredients for the pumpkin filling to a mixing bowl and stir until everything is mixed together.
Scoop pumpkin mixture into the cavities of a silicon muffin tin or ice cube tray, filling each about halfway and press mixture down with your fingers.
Add all of the ingredients for the chocolate layer into a bowl and mix together.
Pour a thin layer of chocolate on top of each of the pumpkin cups until all are covered, then go back and add more chocolate to each until you run out.
Place tray in the fridge to harden for 20-30 minutes and enjoy!
*Depending on what you use- a muffin tin or ice cube tray- the number of servings will vary. 
Nutrition Facts
Calories per Serving:

135
So easy and so good! Leave me a comment and let me know how they turned out- I love hearing from you.
---