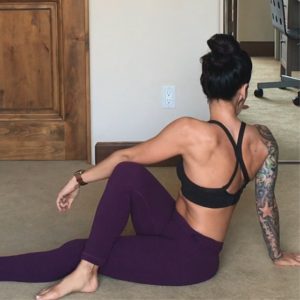 I'm so glad you're here today, because I feel like stretching is one of those things we often take for granted, don't do enough, or just don't do properly.
There are some really good reasons to stretch, not in the least of which is that a flexible body is a STRONG body.
What IS flexibility?
According to the American Council on Exercise (ACE), flexibility is defined as "the range of motion of a given joint or group of joints or the level of tissue extensibility that a muscle group possesses."
That means each area of your body might have a different range of motion, which is your level of flexibility. In some areas, the muscles might be short and tight, whereas other areas may feel looser, like you can lengthen and move those muscles more freely.  
What is the difference between flexibility and mobility?
Mobility: how a joint moves.
Flexibility: length of a muscle.
Why is flexibility important?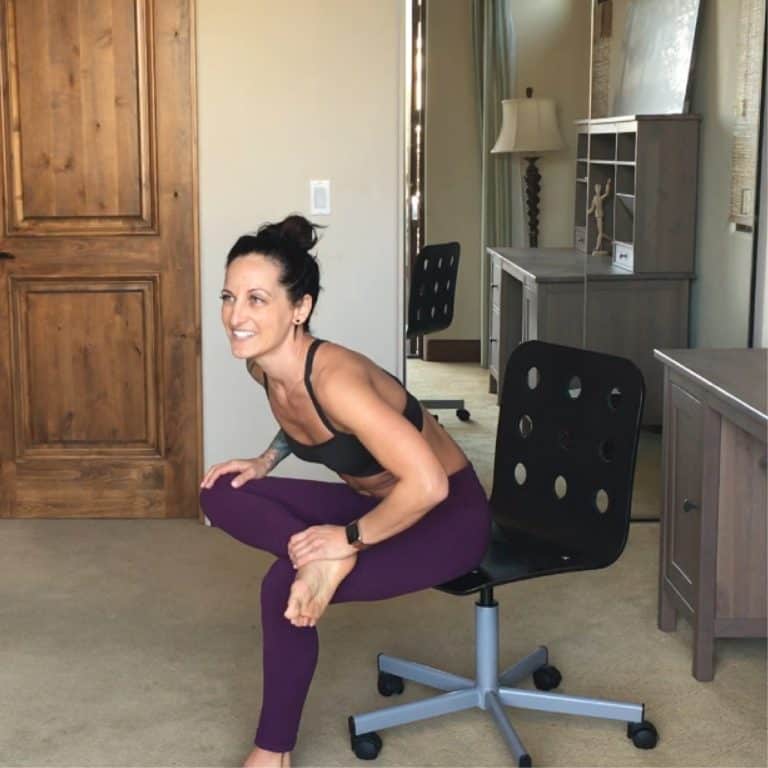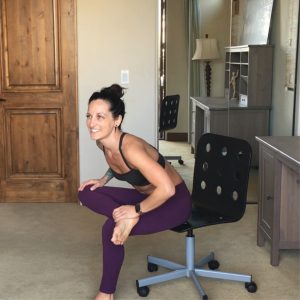 One of the secrets about being flexible is that as you create more space in your muscles, you increase your circulatory capacity and your body's ability to grow more supple, smooth muscle more effectively.
Regular stretching allows for better circulation of fresh blood to the muscles, which helps the body recover faster by delivering nutrients to and removing waste byproducts from muscle tissues.
So stretching actually helps you achieve your strength gains faster!  
One of the other major benefits of developing and maintaining healthy levels of flexibility in your body is how crucial it is for continued health as we grow older.
As people age, a decrease in activity (as well as the aging process itself) leads to a tendency to lose flexibility – up to 50% in some areas of the body! And the less active you are, the less flexible you are likely to be. 
---
Video 1 of 5: How to Stretch Your Neck
When is the best time to stretch?
A lot of people ask me if they should stretch before a workout. It's fine to stretch pre-workout gently (your muscles are cold), but I usually do more dynamic stretches or warm-up movements to prepare for my workout, things like hip swings, arm circles, and bodyweight movements that aren't at my full max potential – for example, holding plank, doing body squats or bear crawls – anything that gets the body moving and warms the tissue.
The best time to hold a static (non-moving) stretch is when your muscles are warm – so after the first set of your workout (or anytime during your workout), or of course, after your workout is done. Warm muscles are able to be stretched to their full capacity, and reach new levels of flexibility.
Pre-workout:

mobility, movement-based exercises and dynamic stretches

Post-workout:

static stretching and holds
Take away: Overall, the most crucial factor is that you DO stretch, no matter what time of day, before or after your workout. Studies show that both are effective and it's important to simply take action and do a variety (static and dynamic).
---
Video 2 of 5: How to Stretch Your Shoulders, Chest and Upper Back
How often should you stretch?
You should stretch often! At least once a day, and if you sit at a desk all day, more often is even better! (see the videos in this post for some great ideas for stretches you can do at your desk).
I do a dedicated yoga session at least once a week to compliment my more intense circuit training, and I usually stretch during my workout in short bursts if I'm in the gym, and after my workout to make up for anything I missed whether I'm doing a bodyweight or weight training workout.
---
Video 3 of 5: How to Stretch Your Lower Back, Abs and Hips
How long should you hold a stretch for?
There is a lot of debate on the "perfect" amount of time to hold a stretch, and you can count to 30 if you like.  But another easy way to think about it without specifically counting is to listen to your body on a scale from 1-10. 1 is not stretching at all, 10 is "ow, this hurts in a painful way." Take your stretch to a "good hurt" feeling, right around a 7.
This is subjective to you, so take your stretch to YOUR 7, where it "hurts in a good way" but doesn't "HURT hurt" and hold it until it lessens to more of a 5-6. Then move on. (Of course, you can hold it longer if it feels good. Listen to your body, ALWAYS.)
---
Video 4 of 5: How to Stretch Your Quads, Hamstrings and Calves
Should you stretch on an injury?
Generally, the answer is NO. If something hurts, you don't want to irritate it further by pushing past discomfort. But as soon as an injury starts to heal, start with very light stretching and increase your range of motion as your body allows.
The rule of thumb is don't stretch a muscle that is strained, sprained or pulled – you can create further damage. I strongly recommend working with your therapist, personal trainer, or doctor with questions about caring for yourself after an injury, as having a one on one assessment that's custom to you will ensure you heal as quickly as possible.
---
Video 5 of 5: How to Stretch Your Arms, Forearms and Hands
How should you stretch when you get a cramp?
Cramps and spasms are caused by a number of things, the main ones being poor flexibility and tight muscles, muscle fatigue and overuse, dehydration, and electrolyte and mineral depletion.
Cramps usually go away on their own, but you can massage the affected muscle or muscle group to decrease the severity and duration of them.
You can also treat it by engaging the antagonist, which is the opposing muscle. For example, a calf cramp (fairly common) can start to subside if you activate your tibialis anterior (your shin muscle). You do that by flexing your foot up to the ceiling. To activate your calf, you point your toe down, so the opposite, flexing your foot to the ceiling, is what will help. 
A trained sports therapist would do this for an athlete under their care because they have knowledge of all the muscles in the body and opposing muscle groups, so it's not necessarily something you'd naturally just know, but it IS a handy piece of information to have.
The best route is to prevent cramps in the first place – which you can accomplish by warming up properly, stretching regularly and staying hydrated, as well as adding sea salt and nutrient-rich foods to your diet on a daily basis.
---
How to maintain and/or improve flexibility:
Keep up with your stretching game!
One of the best ways to ensure that happens is to practice Yoga – I do a yoga session once a week, and more when I can.
Yoga has so many benefits, including…
lengthening and strengthening your muscles,

reducing stress, depression and chronic pain,

improving sleep patterns,

promoting and improving respiratory and cardiovascular function, and

enhancing overall well-being and quality of life.
Yoga also has the extra benefit of providing an increase in mental flexibility, too!
BTW – I have tons of yoga and mobility classes inside Rock Your Life, our online home workout studio and women's fitness community. There are all kinds of workout classes, including HIIT circuits, resistance training, barre, pilates, yoga, mobility, and more.
You can search the library by the kind of training you want to do, or see options by how much time you have, or the part of your body you want to train.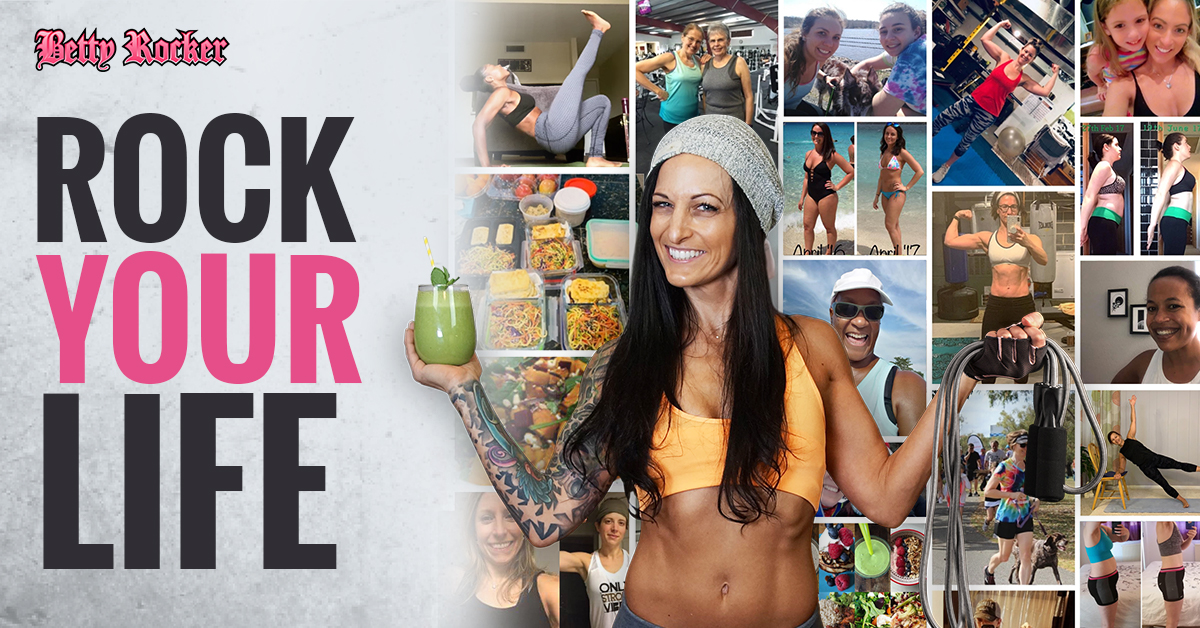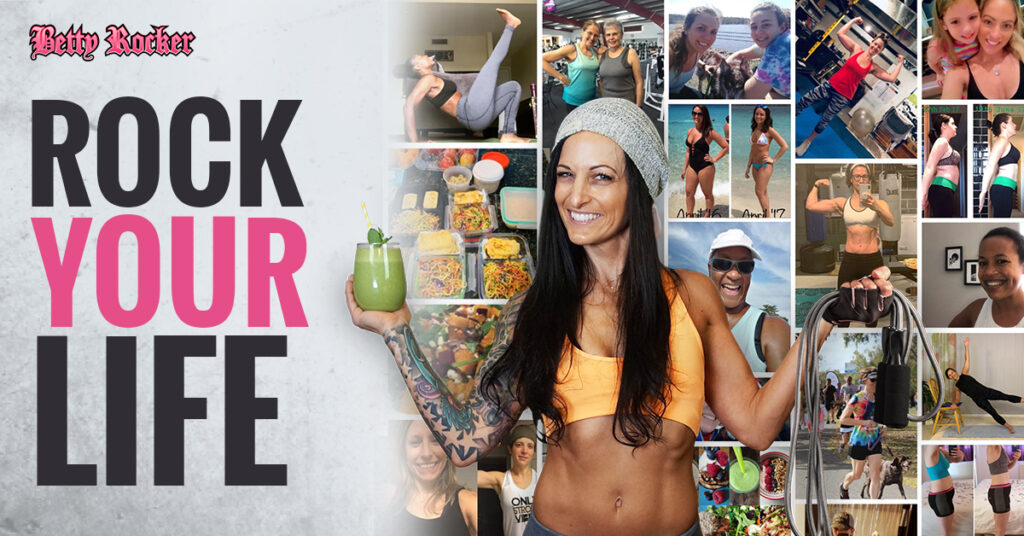 Other Ways to Take Care of your Muscles and Improve Flexibility
Hot and/or Cold Therapy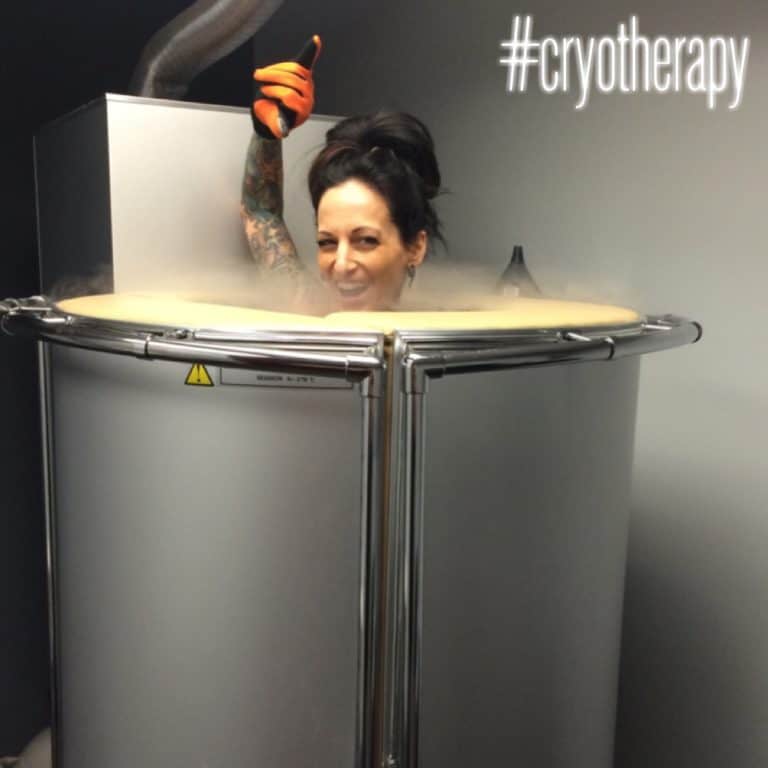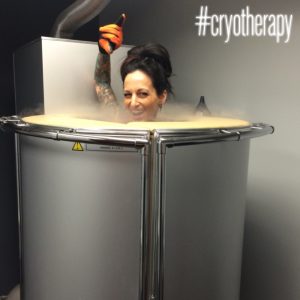 Studies have shown that techniques like ice baths, saunas and cryotherapy can be used to improve a wide variety of physical ailments, including but not limited to asthma, pain management, anxiety, obesity, and fatigue.
Manual Therapy
A massage can be very relaxing, and a Swedish-style session will improve circulation and can help you lengthen your muscles. There are also many massage techniques and manual therapies that can treat structural and postural conditions, like trigger point therapy, Rolfing, and myofascial release (MFR for short), to name just a few.
Chiropractic adjustments can help alleviate bone misalignment and reduce tension on joint structures.
One thing I learned from years of working with different practitioners (and then becoming one myself) was that you cannot just adjust one body system and expect everything to fall into line.
For example, adjust the bones and the muscles will also need to be re-patterned, or they'll pull the bones right back out of place. Conversely, if you address the muscles and leave the bones out of alignment, the bones will continue to pull on the muscle tissue. I suggest an approach that integrates both, while exercising with full consciousness of the way your body feels when it moves.
I personally have a physical therapist who specializes in sports medicine as my primary go-to practitioner for maintenance and preventative care. I like this because I get adjustments for my bones, manual therapy to release soft tissue, and I get to learn how to repattern muscles that are used to being stuck a certain way. This last part is important because when your body is out of alignment it adapts and compensates to help you keep moving. When you physically correct the misalignment, those compensation patterns can still exist and your body can go right back to what it was doing before unless you get the awareness and care to retrain it to move efficiently now that you're re-aligned.
Of course all therapists will be different, depending on their training, type of specialty, and scope of treatment allowed by their state. An experienced therapist in any modality who specializes in postural correction and advises you on complimentary therapy is an asset to your complete flexibility self-care routine.
Self-care Tools
Of course, seeing a professional can help, but there are also plenty of self-care tools out there that make it easier to help yourself. I've rounded up a few of my personal favorites for you below.
The Body Stick
The Body Stick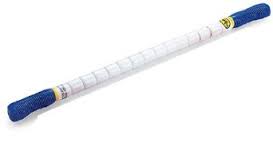 is a great massage tool, and very portable and travel-friendly. You can use it by yourself or with a partner to increases circulation and decreases muscle stiffness. The stick is semi-flexible and has rotating spindles that painlessly compress and stretches out all of your major muscles. 
Foam Rollers
Foam rollers are versatile tools that will help you get more out of your workouts through increasing your flexibility and decreasing the soreness that occurs after tough exercise bouts. 
They are available in a variety of densities, which work to smooth out and lengthen your underlying connective tissue that surrounds your muscles – your fascia. Every part of your body has fascia around it, so get friendly with your foam roller in any area that may be talking to you!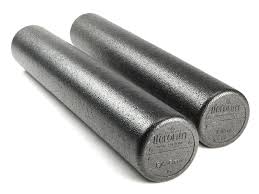 Here's a video where I'll take you through using the foam roller on your lower body.
It's a great tool to use regularly, and when you do, remember to stay aligned, keeping your body straight in a plank position either on your hands or forearms, stabilizing with your other foot and hands.
Foot Roller
A wooden foot dowel is a Reflexology Tool designed to activate pressure points, stimulate circulation, and massage and soothe your feet. The feet have the highest concentration of nerve endings in the body, and stimulating the reflex points releases the healing flow of nutrients and energies to regenerate the feet and benefit the whole body.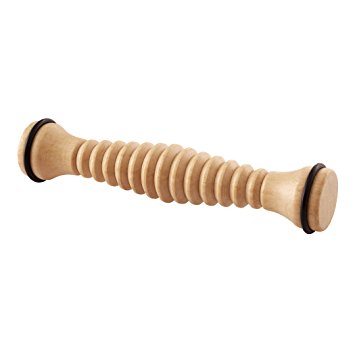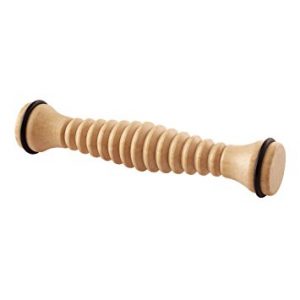 It's also a great tool for releasing the fascia in your feet, and is commonly prescribed to people who suffer from plantar fasciitis. The fascia, or connective tissue in your body, connects throughout your entire body. Loosening and smoothing the fascia in your feet can improve your flexibility all the way up to your back and hips.
Try a forward bend, then roll your feet on the wooden dowel and forward bend again. It's common to be able to bend 2-3 inches farther after rolling your feet out!
Your turn!
No matter what kind of stretching and flexibility routine you decide on, the benefits will definitely be worth it. Just remember to stretch regularly, and within your limits.
Drop me a line below and let me know if you have any questions, and let me know which areas of your body you're working on making more flexible!
---
Looking for great workouts?
I recommend following a plan – and nothing is more motivating than a CHALLENGE!
Take a new challenge every month in ROCK YOUR LIFE – my online home workout studio and women's fitness community!